Italian company WASP could make a difference for those in need of housing by using their 3D printer to build cheap accommodation quickly.
You may remember All3DP's Company Profile all about WASP (World's Advanced Saving Project). The company built Big Delta, the huge 3D printer, and pledged to use it for good.
To do this, WASP claimed they would use the printer as a means of creating housing. By using materials which were low-cost such as mud and clay, the buildings could be cheap too. The promise rang true, and they have now almost completed building a new shelter.
Although the house is rather basic, with just walls, a door and a roof, houses like this could make a huge difference to people around the world who need an emergency shelter built quickly.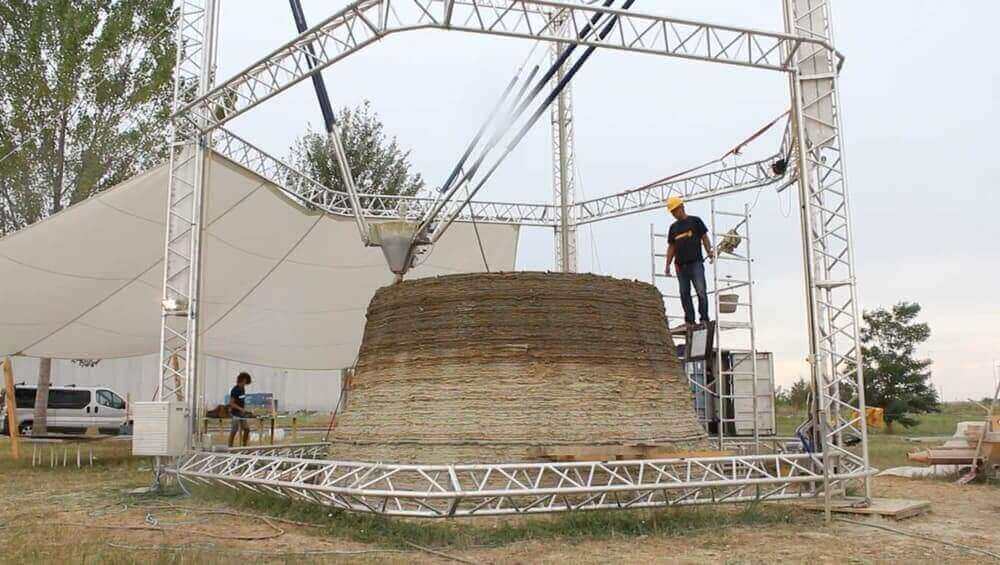 More about WASP's Building
So far, WASP has 3D printed a 270 cm (106 in) high and 5m (16 ft) diameter structure which has only cost €48 (US$55) so far.
The reason for this is that the building is predominantly made from clay and straw. The way it works is pretty simple — a huge printer extrudes layers of the material, forming a shelter.
The building currently has 135 layers, and each one takes just 20 minutes to complete. Each layer weighs a hefty 300 kg (660 lb), and WASP says that two people and one 3D printer setup could build an entire shelter unaided.
The build has also required 2 cubic meters (70 cubic ft) of water and 200 kWh of electricity. With this and the other build materials in mind, the total is just €48 for construction costs. However, that doesn't include payment for workers involved.
WASP now plan to extend the shelter to a height of 4m (13ft) and add a roof. Although this is an impressive result for 3D printing, the team still intend on experimenting with techniques and materials to ensure they have the perfect shelter.
Let us know what you think of the build in the comments.
Source: New Atlas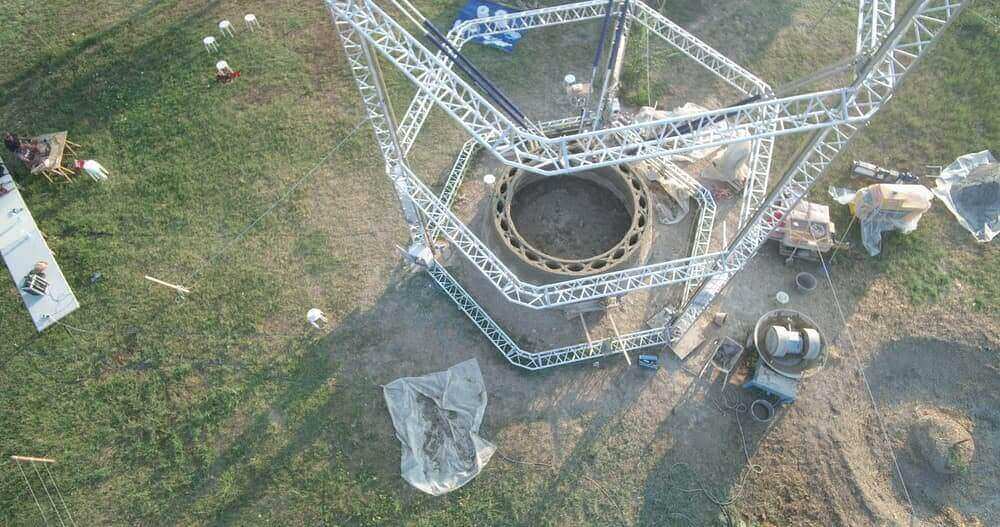 License: The text of "WASP are 3D Printing a Shelter Built from Clay and Straw" by All3DP is licensed under a Creative Commons Attribution 4.0 International License.
Subscribe to updates from All3DP
You are subscribed to updates from All3DP
Subscribe
You can't subscribe to updates from All3DP. Learn more…