Philly is for 3D printing lovers. Artist Doctor Octoroc is designing a miniature 3D printed Philadelphia—or, as he says, 3D Printadelphia.
Doctor Octoroc is a chiptune and pixel artist in Philadelphia. Last year he used 20,000 Lego blocks to build a model of his city. This year, he's making his own model from scratch. And it won't be easy.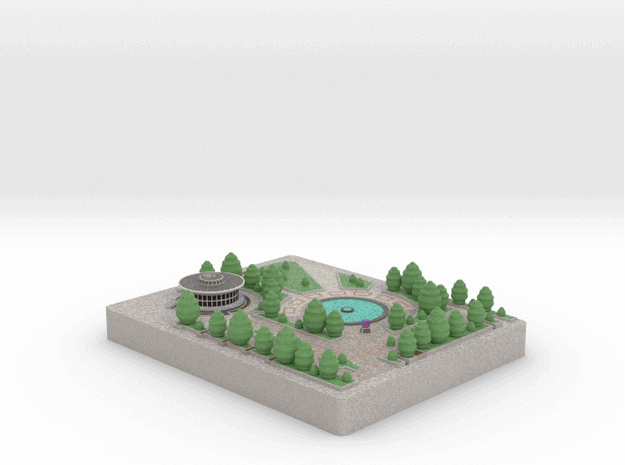 From Love Park to Liberty Place to 83 different versions of tree, Doctor Octoroc will be working 3D printed Philadelphia one block at a time. He explained recently on Reddit that it is not only entirely self-modeled but he is designing roughly one block per day. He has also chosen to go with Vector painting in order to get the most precise results—some details are only .1mm small.
While the maker seems to be having loads of fun and is already getting plenty of attention, working with 3D printers has been a struggle. Unlike Lego pieces, technology can be finicky.
"I love the challenge of accurately representing the features of these city blocks while adhering to 3d printing specs for the material but it can be frustrating. Sometimes, prints get rejected before they try to print them because they appear to be unsuited, other times they'll print right a few times and still be rejected.As awesome as 3d printing is, there is still a variable when it comes to the structure of the model."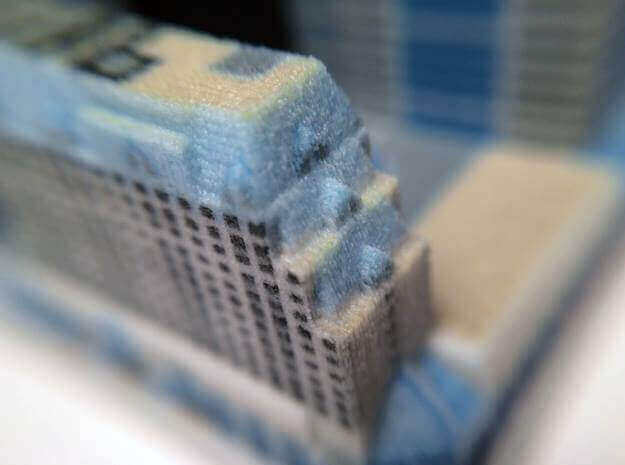 The 3D printed Philadelphia pieces are printed in full-color sandstone at a 1:3048 scale. They can be found for purchase at Shapeways here; prices vary from $6 to §30.
In time, a base will also be made available so all of your Philly buildings can fit safely together. The Doctor also notes that printable video game characters and vehicles will be up on his list next—hopefully these will be Printadelphia-ready.
To stay up to date, check out the project's Facebook page, as it offers the most up-to-date info. You can also check out his model map here to see exactly what will be printed.
License: The text of "Look At These Awesome 3D Printed Philadelphia Models" by All3DP is licensed under a Creative Commons Attribution 4.0 International License.
Subscribe to updates from All3DP
You are subscribed to updates from All3DP
Subscribe
You can't subscribe to updates from All3DP. Learn more…