When selfies and cookies collide, amazing things are possible. A 3D printed custom cookie cutter means you can now eat your own face. Are you not impressed?
There are naysayers who think "just because you can, doesn't mean you should." That is total nonsense. If you could convert a portrait of your face into a 3D printed custom cookie cutter, wouldn't you? Now, it's finally possible.
Kriszti Bozzai and her company CopyPastry hail from Budapest. They can take a photo or drawing and turn it into a 3D model. Once 3D printed it's shipped and… BAM! You can bake cookies in the shape of your face.
Why Would You Want to Eat Your Own Face?
You're a zombie, a narcissist, or maybe you're just curious. We won't judge.
There are five main cutter shapes available.
If you don't feel right baking and eating your face, there is also an option for couples. You can bake and eat you and your partner's face (which makes it slightly less awkward). This is also great for weddings, and reminding everyone who is, in fact, getting married.
Thirdly is the pet option. Who doesn't want to turn their best friend into a cookie? Maybe your cat will finally acknowledge you after such a great show of love.
There's also the more practical logo option. Finally, the rush "custom" cookie cutter. It's not only ready to ship in one day, they can also edit the design for you (add a mustache, Santa hat, maybe a mohawk).
CopyPastry can be found on Etsy. Best of all, if you're not sure you really need one, just check out their stellar reviews. While it can be hard to find cookie cutters that really do the job right, CopyPastry's customer photos seem to be proof that the product works.
The cutters come in at 100mm x 100mm x 9mm, and are made of PLA. The makers suggest hand washing, only. Unfortunately, as it takes time to create and print, a CopyPastry cookie cutter is "Ready to ship in 9-10 business days." If you're looking for Christmas gifts, you better move fast.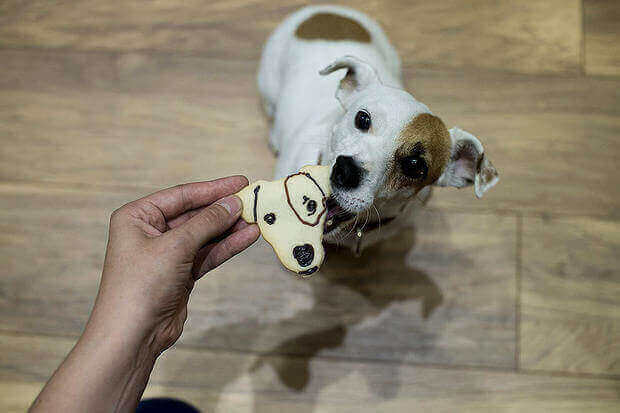 3D printed custom cookie cutter: 9 out of 10 dogs love it.
License: The text of "Get Your Portrait on a 3D Printed Custom Cookie Cutter" by All3DP is licensed under a Creative Commons Attribution 4.0 International License.
Subscribe to updates from All3DP
You are subscribed to updates from All3DP
Subscribe
You can't subscribe to updates from All3DP. Learn more…