Aleph Objects has new software on show at SIGGRAPH 2017; Cura 2 Lulzbot Edition Beta, and Virtual Reality 3D Printing on a Lulzbot Taz 6.
Don't Miss: LulzBot Mini Review: This Mighty 3D Printer Does the Job
Will you be attending the SIGGRAPH 2017 show in Los Angeles, California this week? Then swing by the Aleph Objects booth, where they'll be demonstrating new Free Software products to complement the company's award-winning LulzBot 3D Printers.
First up is the Cura 2 LulzBot Edition 3D printing software, which is now in public beta phase. Aleph Objects are eager for feedback from LulzBot users. Also on display will be a curious novelty; a virtual reality 3D printing experience on a LulzBot Taz 6.
Ben Malouf, Aleph Objects' Director of Marketing, says:
"Aleph Objects is more than an Open Source Hardware company. We have a world-class Free Software development team working on projects like Cura LulzBot Edition 3D printing software, Odoo Community Association (ERP software we use internally), and now even virtual reality applications. Software is a critical component of the 3D printing tool chain."
Both of these software applications and LulzBot 3D Printers will be on display in booth number 1136 at SIGGRAPH 2017. The show is running from 1-3 August 2017.
If you're not attending in person, curious folks can go ahead and download the Cura 2 LulzBot Edition Beta now. You can also test-drive virtual reality 3D printing on a Lulzbot Taz 6 in your web browser at home.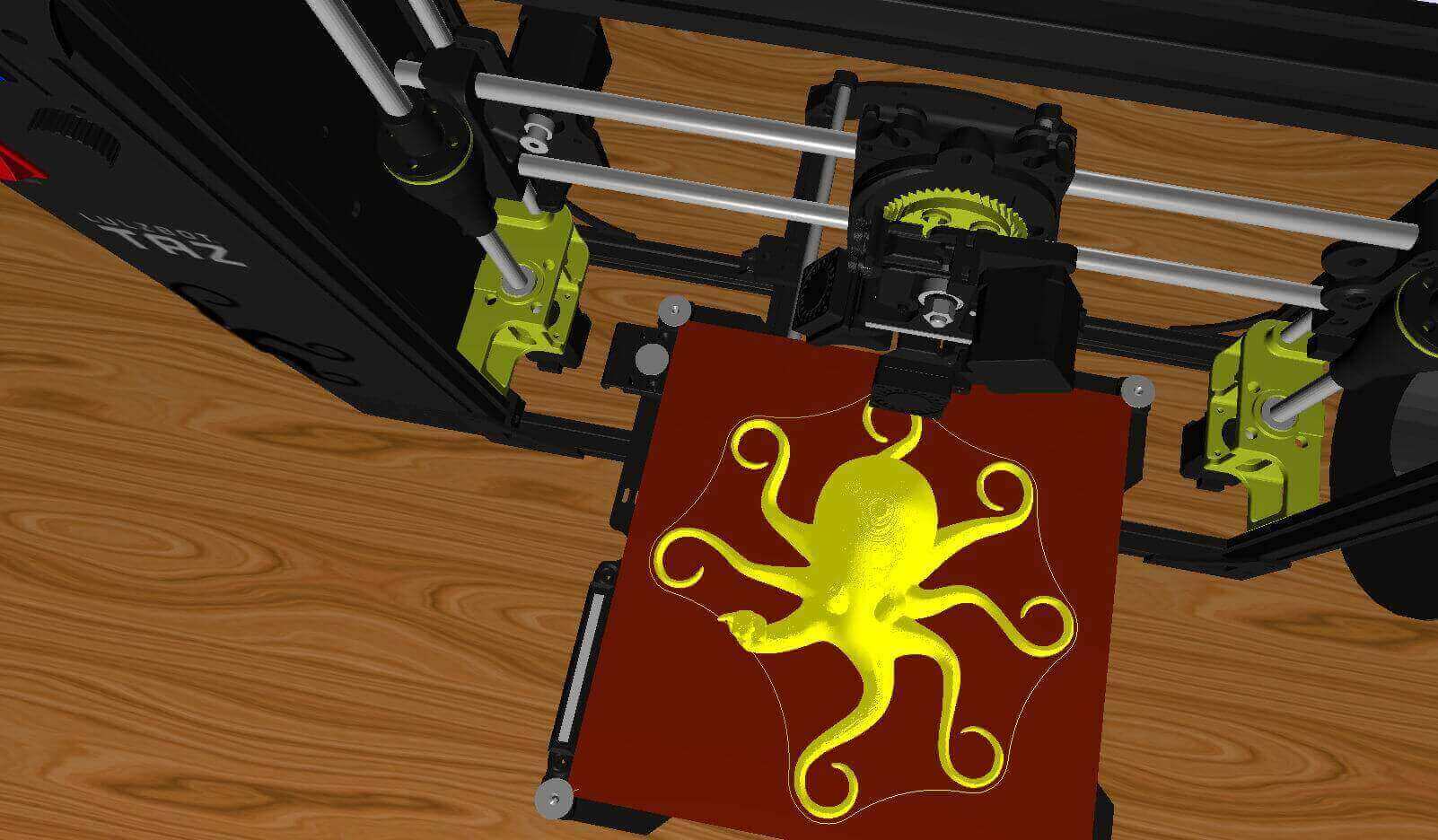 Test-Drive Virtual Reality 3D Printing on a Lulzbot Taz 6
Before we look at the VR stuff, let's dig into the new slicing software.
Topline features for Cura 2 LulzBot Edition are an updated user interface; improved G-code rendering; more slicing options for advanced users; and an updated slicing engine for better print quality. The source code, bug tracking, feature requests, builds, and other information are available at Code.AlephObjects.com.
Like its predecessor, Cura 2 LulzBot Edition has over 300 LulzBot quick print profiles for more than 30 different filaments. But important to note that Cura 2 LulzBot Edition is still a beta release; the company recommends that users continue using original Cura LulzBot Edition for mission-critical prints.
Cura 2 LulzBot Edition is developed by Aleph Objects, its partners, and members of the Free Software and 3D printing communities, and is based on Cura 2 by Ultimaker. Aleph Objects teamed up with filament producers — including ColorFabb, PolyMaker, IC3D, and Chroma Strand Labs — to develop print profiles for the new software.
According to Malouf:
"We partner with forward-looking companies who see the benefits of collaborative development. When 3D printers work seamlessly with software and materials, users benefit."
Next up, the LulzBot TAZ Virtual Reality Experience will feature a pair of 3D printed Virtual Reality (VR) headsets running a custom web-based application. The application was developed in Free Software at Aleph Objects and inspired by Pennsylvania State University student John Ostrander and Dr. Timothy W. Simpson.
The application features a virtual LulzBot TAZ 6 3D Printer fabricating a rocktopus model using actual GCode in a choice of colors.
While this demo is only at the proof-of-concept phase, Aleph Objects reckons there's value in virtualizing GCode tool paths for complex models prior to committing actual print time and materials.
Source: Press Release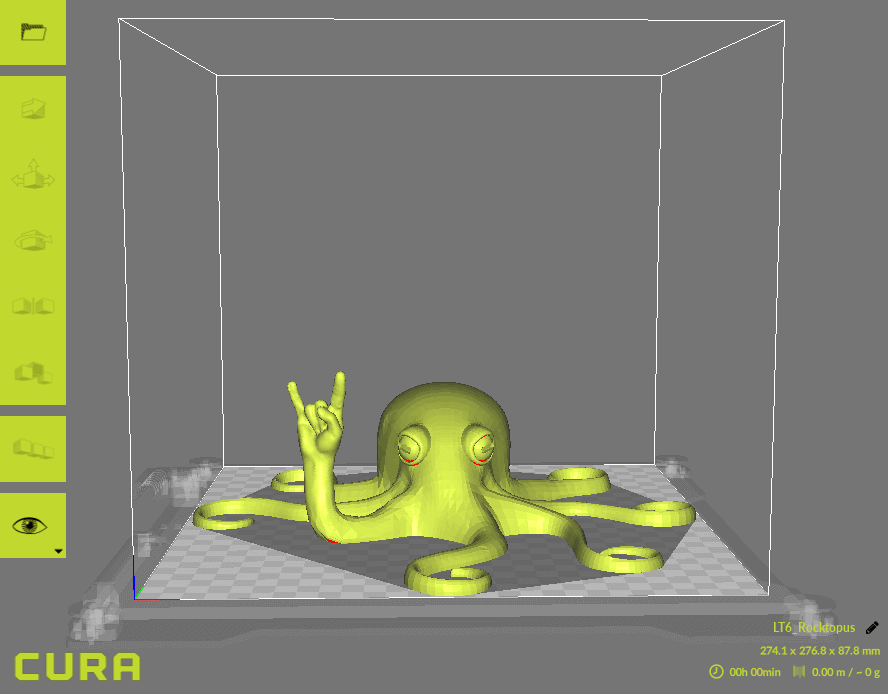 License: The text of "Virtual Reality 3D Printing and New Cura 2 Lulzbot Edition Debut" by All3DP is licensed under a Creative Commons Attribution 4.0 International License.
Subscribe to updates from All3DP
You are subscribed to updates from All3DP
Subscribe
You can't subscribe to updates from All3DP. Learn more…