This year, Vancouver local Megan Barker explored a new dimension in festivity; she used her 3D printer to create all her Christmas presents.
Christmas is going to be a little different in the Barker household this winter. Based in Vancouver, Canada, Megan Barker decided to make all her Christmas crafts and gifts using her own desktop 3D printer.
The list of festive treats that Barker has made include cookie cutters, ornaments, and even a set of plastic Christmas crackers. She explained:
"The crackers print in layers, and it includes some kind of mystery thing on the inside. I decided not to cheat and watch while it was printing so I actually don't know what's inside!"
Barker, a biology lecturer at Simon Fraser University, reckons that 3D printing is the perfect way to make a personalized gift.
"I really like making things and projects," she told The Early Edition on CBC Radio. "You can make personalized things that you know the person is going to really like because they're interested in it."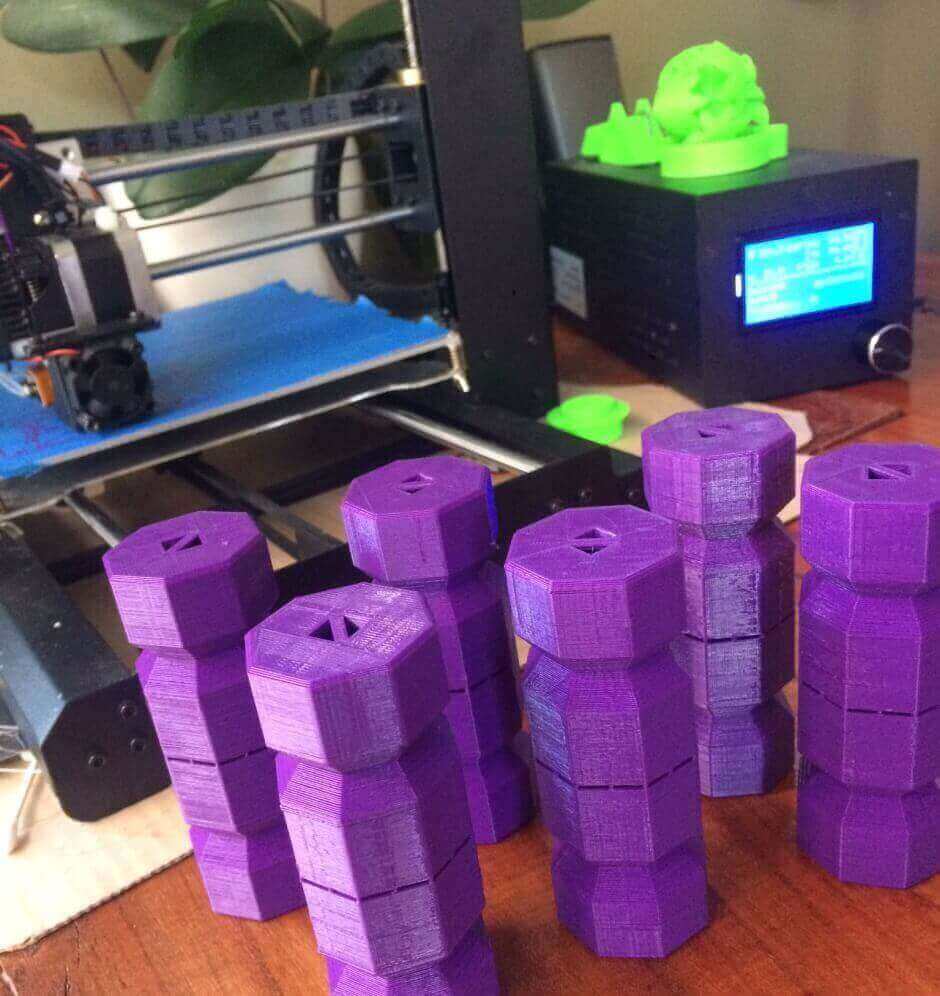 3D Printed Christmas Presents Make a Great Stocking Filler
Barker first learned about 3D printing last Christmas, when she purchased a budget printer for under $400 that required minimal assembly.
It looks like she's using a Prusa i3 clone, the Wanhao Duplicator i3. That machine is significantly cheaper but more complex to operate than, say, a Makerbot or an Ultimaker machine. Barker said:
"You can really get into 3D printing. You can go off the deep end and spend thousands of dollars. It's an amazing community of sharing."
Barker finds most of her designs on Thingiverse, a dedicated online community that shares 3D printing models.
Printing is a breeze, according to her. She says she simply uploads a file to the printer and leaves it alone for a few hours until the object is created.
In our experience, making stuff is a little more complicated than that. Tweaking model settings in the slicer software is a crucial step. But her description is close enough!
Looking for some ideas for what to 3D print this Christmas? Check out these special Holiday collections on Thingiverse.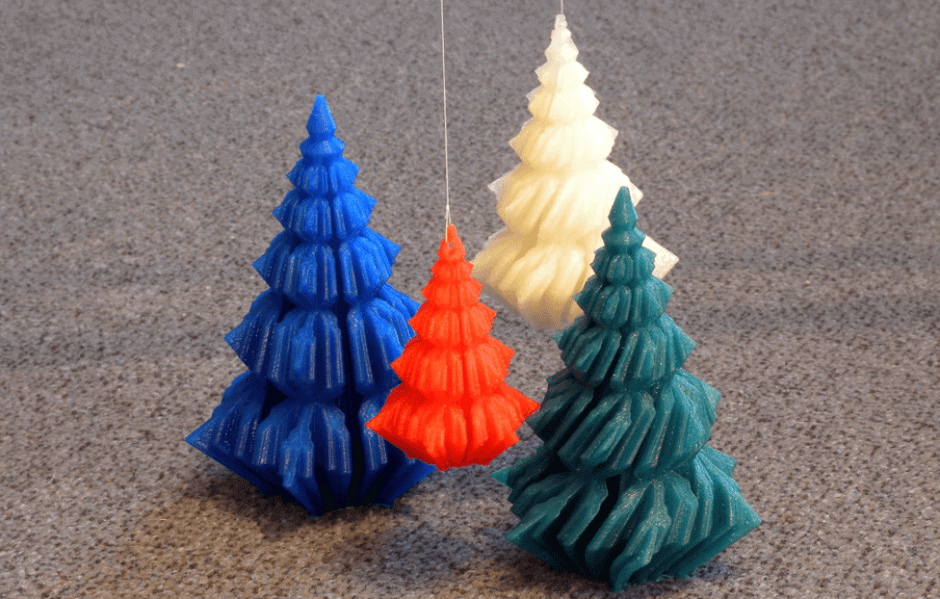 License: The text of "Vancouverite Makes All Her Christmas Presents on a 3D Printer" by All3DP is licensed under a Creative Commons Attribution 4.0 International License.
Subscribe to updates from All3DP
You are subscribed to updates from All3DP
Subscribe
You can't subscribe to updates from All3DP. Learn more…