one of our highest-rated 3D printers, but it also boasts LED light strips and brains that, for the greater 3D printing community, fly under the radar.
Indeed, dig underneath that sleek white shell and you'll find a board running a custom image of Linux (Debian) keeping things ticking along smoothly.
The developers over at Doodle3D know this. And while developing Ultimaker 3 support for their just-released Doodle3D Transform web-app, they started experimenting with the Ultimaker's API.
Put together in mere hours, they hobbled together code that allows full control the Ultimaker's LED light strips. They wrote the code in HTML, JavaScript and Node.
The results are pretty colorful — check out the video below.
Hacking the Ultimaker 3 into a Controllable Light
Running on what appears to be an iPhone, the resulting applet allows the Doodle3D guys to tap around on an image of the RGB color spectrum. After a short delay the Ultimaker's lights follow along.
It's the sort of feature you might expect to see from a printer manufacturer in the future; small quality of life upgrades that make the 3D printer that little bit more personal and seamless in its integration with the home.
We can see a whole heap of possibilities with such a function if it ever saw official integration. For example imagine bright visual cues indicating print progress, or integrating your printer into a smart-home setup with wirelessly controlled lighting.
Others have previously taken control of the lights on Ultimakers. And it's easily done with a simple g-code insertion singularly changing the lights — as the YouTube channel for Dream 3D details. But we've seen nothing nearly as dynamic Doodle3D's approach.
For the Doodle 3D team, the light show is a simple proof of concept. Their end goal is to get the Ultimaker 3 to play nice with their Transform software, piping print jobs to the machine via WiFi.
If you want to give it a go yourself, the code is available on GitHub.
Source: Hackaday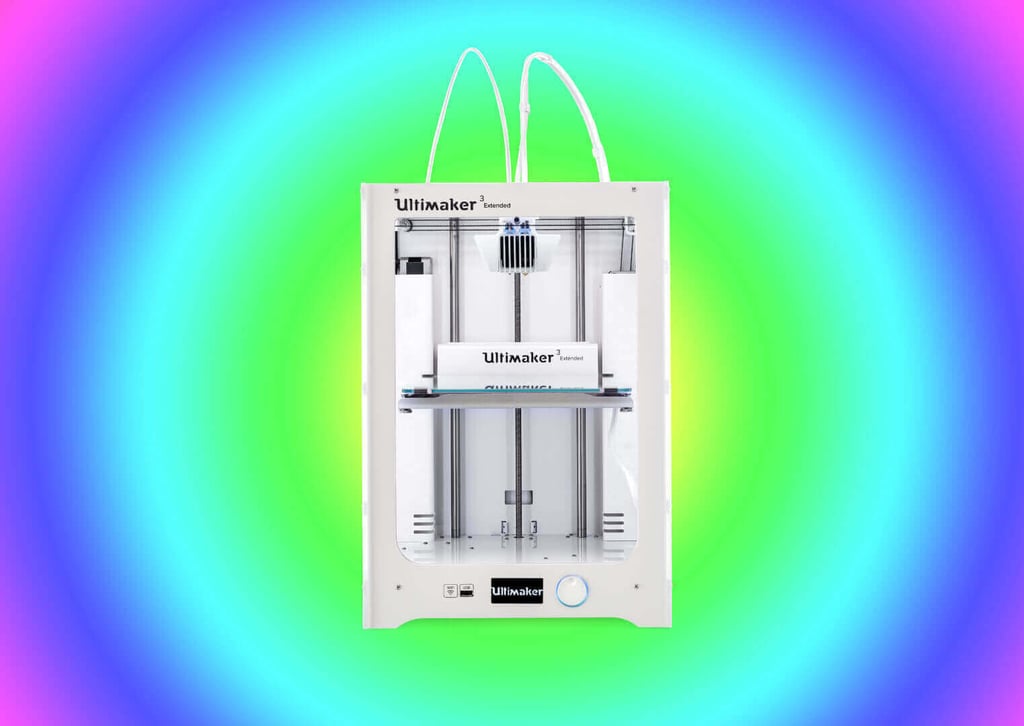 License: The text of "This Hack Turns Your Ultimaker 3 into an Ambient Light" by All3DP is licensed under a Creative Commons Attribution 4.0 International License.
Stay informed with notifications from All3DP.
You get a notification when a new article is published.