Acclaimed TV Advert for UK property search specialist Zoopla features realistic, custom homes for Hermit Crabs made on Stratasys 3D printers.
Hermit crabs and 3D printing have a long and storied history together. Wanna hear the latest? Special effects company Artem used multi-material, multi-color 3D printing to create realistic miniature houses and shells for a TV campaign.
The advert "Crab World" for UK property search specialist Zoopla is shot on a beach in Costa Rica. It features numerous hermit crabs 'moving into' shells topped with miniature houses. All the shells and houses were made with additive manufacturing solutions from Stratasys.
Simon Tayler is a man wearing many hats; he is an owner, Creative Director and designer at Artem. He led his team to create the small, highly detailed, and realistic models.
"From the beginning, I knew this was a job for 3D printing. It would have been impossible to achieve the level of realism required with conventional, hand model-making," he says.
Using Stratasys' 3D printing solutions, Tayler and company were able to bypass the traditional design constraints. Moreover, accuracy was essential; the production team had to convince real-life hermit crabs to inhabit the 3D printed shells for the duration of filming.
Taylor continues:
"We were keen to do all we could to ensure that these shells weren't rejected and would not harm the crabs. With Stratasys' multi-color, multi-material 3D printing, we were able to mirror every curve, bump and nook of a shell's natural shape, including the interior."
The team took scans of shells obtained on-site in Costa Rica, and then produced the high-quality 3D shell models using Stratasys' tough Digital ABS material.
See the finished result in the 60 second commercial below:
Hermit Crabs are Pretty Fussy About Where to Live, Actually
The team made 20 model houses for the top of the shells, compromising of different shapes and sizes. Intriguing to note, each model mirrors an architectural style currently popular in the UK.
From townhouses to country cottages, the models were no bigger than a match box. And it was the 3D printing technolgy from Stratasys that enabled Simon and his team to purposefully customize all 20 designs.
Tayler explains:
"With 3D printing, we could work with minute details like individual tiles or roof or brick texture that was only 30mm across without losing any element of realism. Thanks to the capabilities of the Stratasys Connex3 3D Printer and respective materials, each house was 3D printed in an impressive 16-micron resolution for incredible accuracy."
Timeliness was another consideration; Tayler and his team had just one month to design and produce the models for the shoot. Such an elaborate production needed technology that could deliver a realistic product in a strict time frame.
Fortunately, the 3D printed models fabricated in just under a week, with the Stratasys machines running around-the-clock to meet the deadline.
In collaboration with Riff Raff Films and creative agency 101, the advert is now the centrepiece of a long-running campaign for Zoopla.
Source: Press Release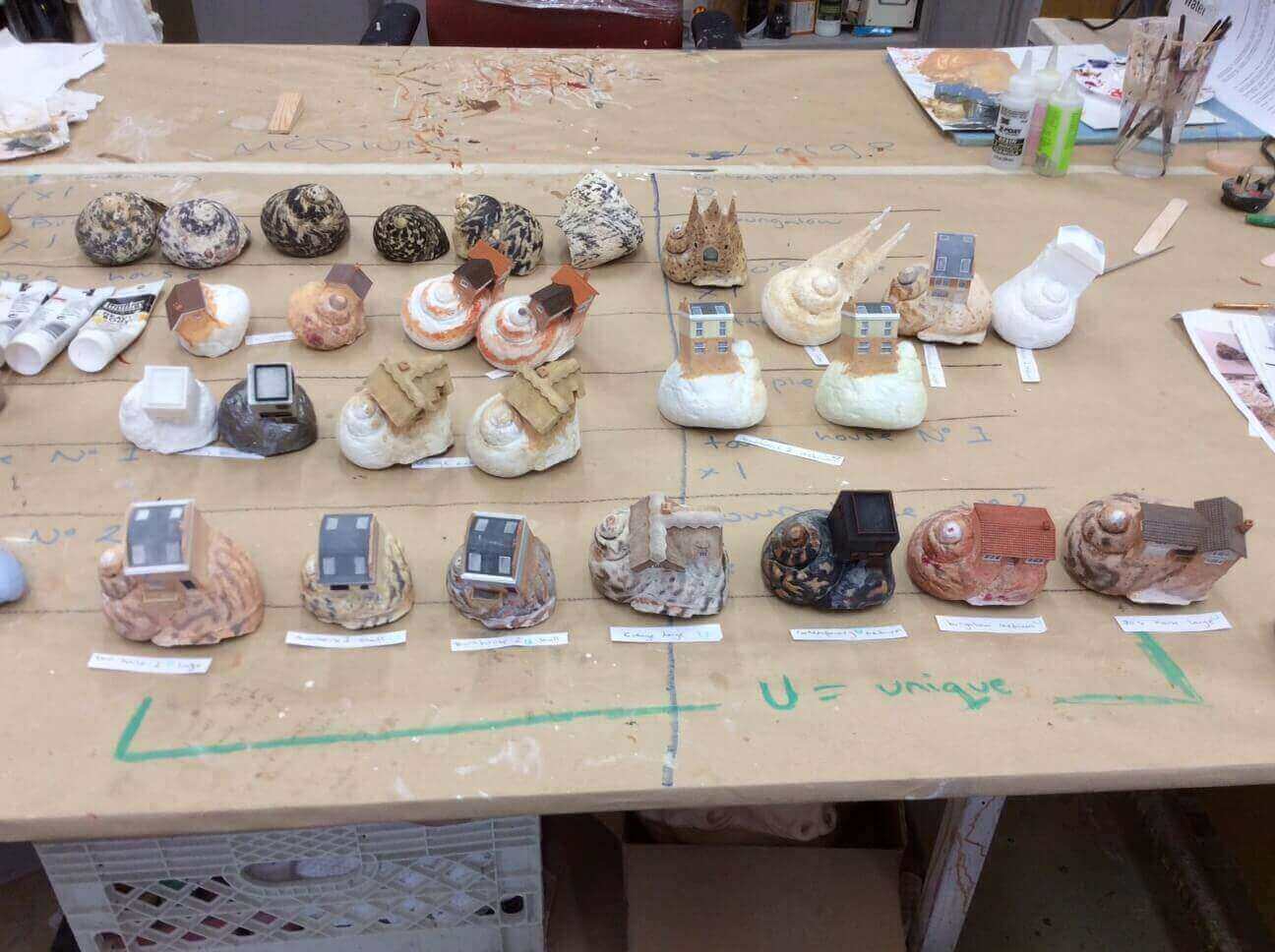 License: The text of "This TV Advert has Custom 3D Printed Homes for Hermit Crabs" by All3DP is licensed under a Creative Commons Attribution 4.0 International License.
Subscribe to updates from All3DP
You are subscribed to updates from All3DP
Subscribe
You can't subscribe to updates from All3DP. Learn more…