Debuting at the 2018 Midwest RepRap Festival this weekend is a tool changing 3D printer from British company E3D. This is a multi-material FFF machine that's quick, nimble, and very very clever.
Don't Miss: E3D Releases Titan Aqua Water-Cooling System for FDM Printing
After weeks of teasing, the bright-eyed boffins at E3D have spilled the beans on their latest and greatest 3D printing innovation. It's a tool changing 3D printer with a motion system, based on the foundations of their BigBox 3D printer design. And it really is rather impressive.
How does it work? In short, this is a 3D printer with four separate, independent tool heads operated through a single print carriage. What happens is that the carriage can pick up and dock each tool head individually using a kinematic coupling system.
Traditionally, multi-material 3D printers have followed one of three design parameters.
Firstly, two nozzles are located on the same carriage, like an Ultimaker 3 or a CEL RoboxDual. A second option is to have more than one material pushed through a single nozzle. An example of this is the Z-Morph VX, or the MultiMaterial kit from Prusa Research. Finally, there are 3D printers that mount two carriages to the same machine, like the Independent Dual Extruder (IDEX) seen on a BCN3D Sigma.
Sanjay Mortimer at E3D argues that their tool changing 3D printer is the superior option to all of the above. Firstly, inactive nozzles are out of harms' away, with no ooze and no interference with the object being printed. Moreover, only the weight of a single print-head is moving at once, so the carriage is quicker and more nimble. Next, each material has its own specific nozzle; this eliminates cross-contamination, and the optimal extruder can be selected for each material.
And perhaps most mind-boggling, Mortimer says their machine is limited to four tool-heads only because of volume constraints. In theory, more tool heads could be added.
"This means a potentially unlimited number of materials in one print if you used something like a tool-carousel in a machining centre."
Tool Changing 3D Printer to Debut at Midwest RepRap Festival
E3D's path towards a successful tool changing 3D printer is difficult, not least because this technique is relatively uncharted. Being able to pick up and put down tools both reliably and accurately is a major technical challenge for tool-changing to be viable.
In a detailed blog post, the British company outlines the research and development that went into the tool changing 3D printer. It's really worth having a read of the whole thing; the conceptual design notes are just as fascinating as the (near) final result. Kudos to the team for a magnificent achievement, and for acknowledging similar experiments attempted by both LulzBot and Ultimaker in the recent past.
Naturally, E3D are looking to gauge the level of commercial interest in their invention. Potential customers are invited to fill out a survey and make a small pre-production deposit. The engineering on display here are genius levels of brilliance. But is there a viable market for such a thing? It's up the community to vote with their wallets.
Meanwhile, if you're eager to see the tool changing 3D printer in person, the BigBox redux is currently en route to the 2018 Midwest RepRap Festival in Goshen, Indiana. Stay tuned for further updates.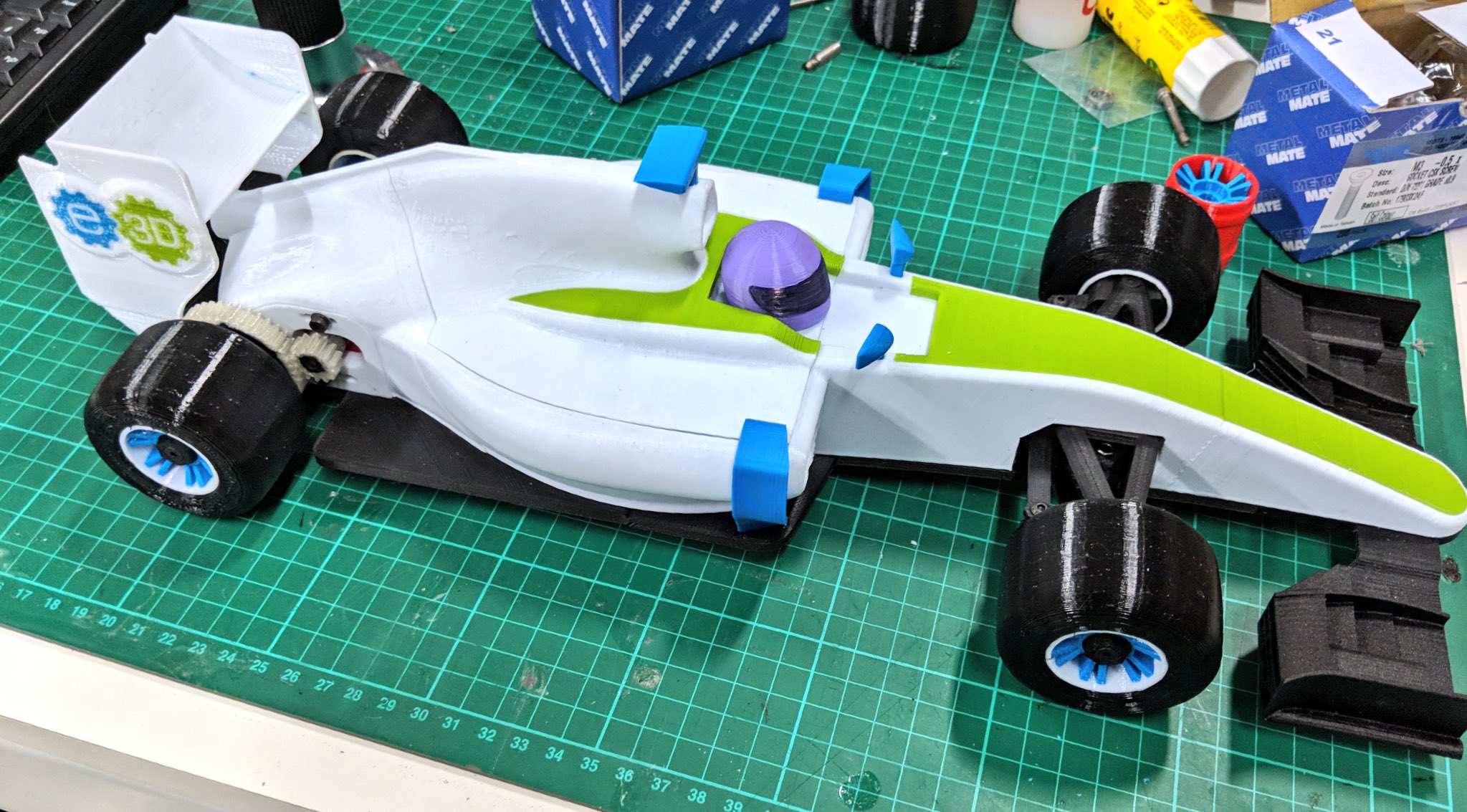 License: The text of "Radical Tool Changing 3D Printer with Motion System from E3D" by All3DP is licensed under a Creative Commons Attribution 4.0 International License.
Subscribe to updates from All3DP
You are subscribed to updates from All3DP
Subscribe
You can't subscribe to updates from All3DP. Learn more…