Why clean your toilet with a boring brush, when you could use THOR'S HAMMER? Bring a touch of Asgardian glamor to your bathroom chores.
Feast your eyes on this awesome 3D printing project, true believer. It's a toilet brush cunningly disguised as the mythical hammer of the Mighty Thor.
If you are truly worthy, then hold this brush aloft with god-like agility, and then summon thunder and lightning (and bleach) upon the evil nasties lurking in your lavatory.
This truly spectacular item — which proves once and for all that cleanliness is next to godliness — is the work of maker Britt Michelsen. She's kindly provided a detailed guide on Instructables to 3D print, glue and paint one of your very own.
You may have seen her previous work on Instructables, like the Deadpool Knife Block or the Harley Quinn Baseball Bat Pepper Mill. She clearly has a) bona-fide geek credentials, and b) a wicked sense of humor.
Fun fact, Marvel fans: the correct name for Thor's hammer is Mjolnir. Here's some pictures of the pieces being assembled.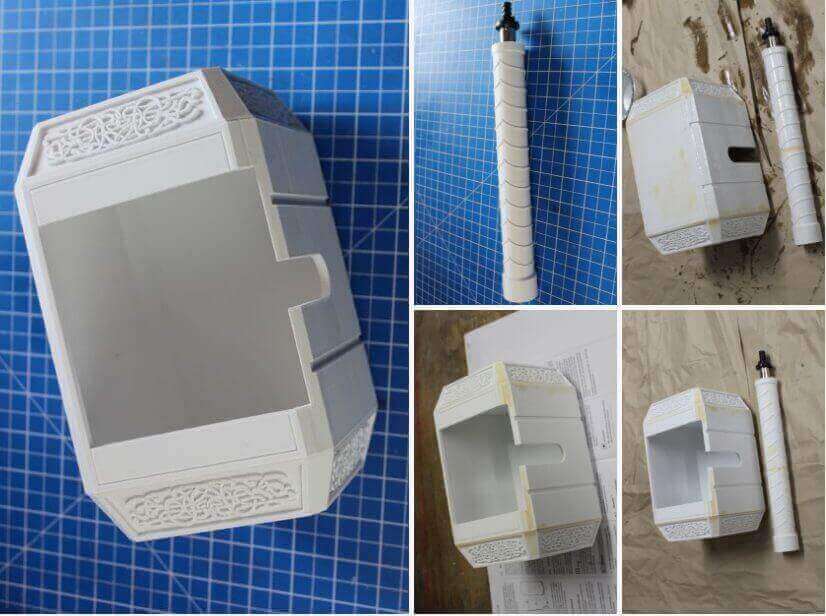 Thor's Hammer Brings RAGNAROK to your Bathroom
Astonishingly, Michelson wasn't originally planning to share this Instructable. She reckoned it was too simple and too obvious.
"A colleague of mine had the idea and I thought it was awesome. I originally wasn't going to post an instrucable, because I thought the build was too easy, but multiple of my friends told me post it. So here we go."
We're glad she changed her mind. The fact it's a quick project should encourage more folks with 3D printers to get busy.
Thor's Hammer toilet brush is built in three easy steps; printing, assembly and painting. For the 3D printing component, there are only six parts to fabricate. Michelson used her Ultimaker 2 for the job.
And of course, she didn't create a toilet brush from scratch. She took a store-bought brush and modelled the pieces around it.
Next, the more demanding phase is gluing bits together, applying filler, and then painting for a realistic weathered look.
And there you have it; a mighty superhero prop to add legendary status to the process of cleaning your bathroom. In the halls of Valhalla, they will toast your exploits with cups overflowing with mead.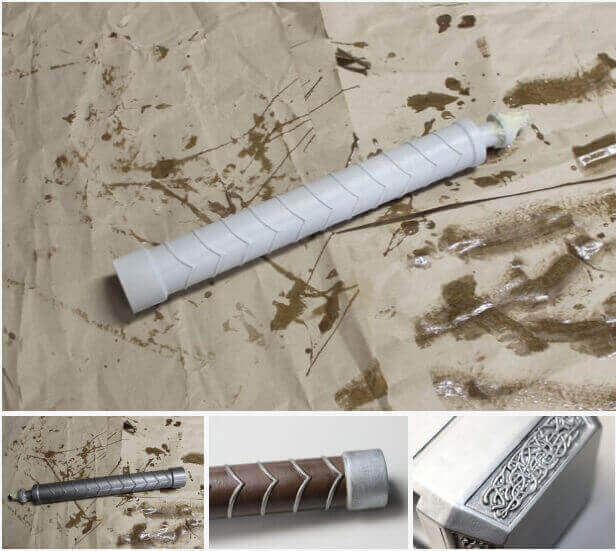 License: The text of "Is Your Bathroom Worthy of Thor's Hammer Toilet Brush?" by All3DP is licensed under a Creative Commons Attribution 4.0 International License.
Subscribe to updates from All3DP
You are subscribed to updates from All3DP
Subscribe
You can't subscribe to updates from All3DP. Learn more…