Using Arduino, 3D printing and thinkness, engineering student pays tribute to his favorite video game with an Aperture Science Sentry Turret.
Steven Gioiosa is a mechanical engineering student at the University of South Florida. He's also a major fan of the Portal video games.
When he had to build something that featured both an Arduino and 3D printed parts, he knew exactly what to make; a replica Aperture Science Sentry Turret from Portal.
According to his Instructables page, the rationale is simple:
"Ever since I first playedPortalwhen it released on the Orange Box, I've always been obsessed with the game. The turrets in particular have remained my favorite characters in any game to date and I've always imagined how cool it would be to have one of my own."
See it in action in the video below:
Aperture Science Sentry Turret is a Near Perfect Replica
It took 16 weeks for Gioiosa to make his turret recreation. It uses an Arduino Uno connected to an HC-SR04 ultrasonic sensor, and features motion-activated lasers that move back and forth.
The sentry also has audio feedback, depending on how far away the human target is. The project also utilizes four servo motors; one opens the arms, another pitches them up and down, and two more move each arm left and right.
Remarkably, this was the first time that Gioiosa had worked with either 3D printing or Arduino technologies. He says:
"This was no easy feat for me, as it was my first time working with pretty nearly all of the technology I'd be using, and I definitely made it harder on myself than it needed to be, but all things considered, I think it turned out pretty well. I wanted this project to be a learning experience, so I tried to use an extremely diverse tool set and approach to making things, just to familiarize myself with all of the different ways you can create things."
Unfortunately, the Aperture Science Sentry Turret doesn't come with working portal gun. Chance would be a fine thing. But we still have to marvel at Gioiosa's ingenuity in recreating such an iconic prop from the game.
Just remember. The cake is a lie.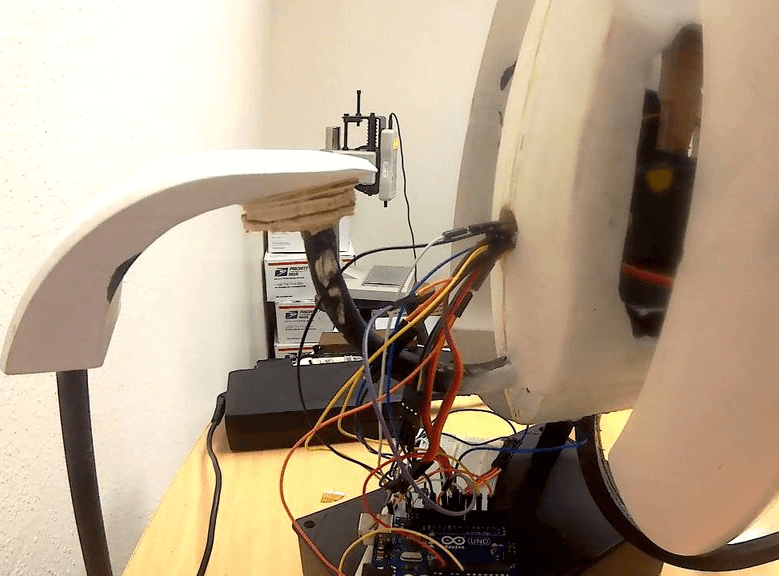 License: The text of "This is a 3D Printed Aperture Science Sentry Turret from Portal" by All3DP is licensed under a Creative Commons Attribution 4.0 International License.
Subscribe to updates from All3DP
You are subscribed to updates from All3DP
Subscribe
You can't subscribe to updates from All3DP. Learn more…