The magic of 3D printing and digital fabrication enables us to build things that were virtually impossible with traditional manufacturing.
This is a list of incredible things that — before the invention of 3D printing — were impossible to make. Whether it was for reasons of expense or impracticality, or both, we are only now able to benefit from these objects thanks to digital fabrication.
1) Lighter, Stronger Aircraft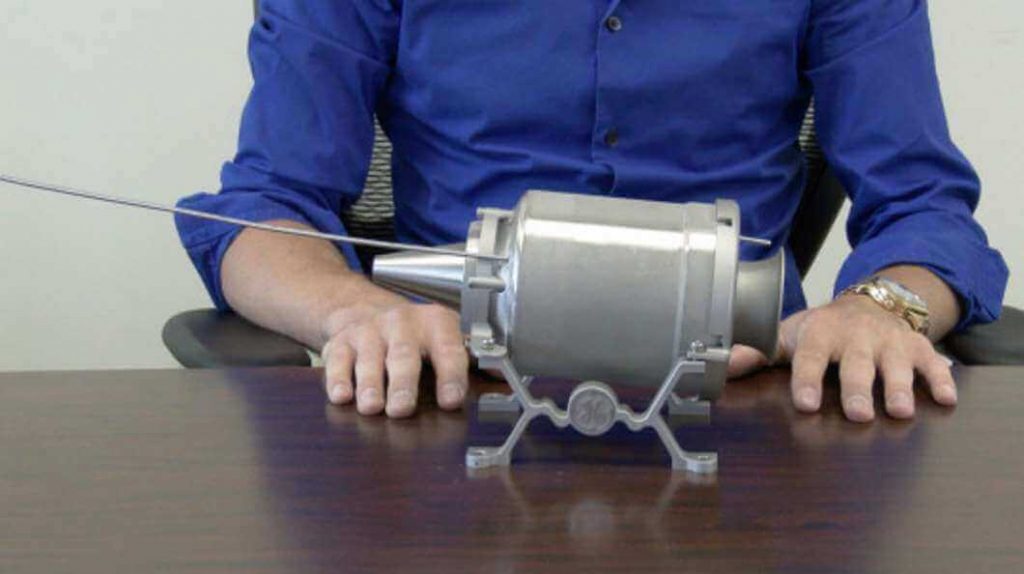 Using 3D printed materials on planes brings significant gains in weight-saving, which industry giants estimate could be as high as 55%. That's because 3D printed polymers have high strength to weight ratios, which enables aircraft manufacturers to reduce their reliance on conventional materials like aluminum.
In other words, the lighter a plane is, the less fuel it requires for travel, which in turn reduces transport costs. Plus, fewer emissions from fuel-burning makes for a cleaner, greener atmosphere.
And we're not just talking about airline seats, here. The range of components being produced is unlimited. In May 2015, for example, the brainiacs at General Electric unveiled a 3D printed jet engine. Just for fun.
"There are really a lot of benefits to building things through additive," says Matt Benvie, spokesman for GE Aviation. "You get speed because there's less need for tooling and you go right from a model or idea to making a part. You can also get geometries that just can't be made any other way."
2) Molecular Modeling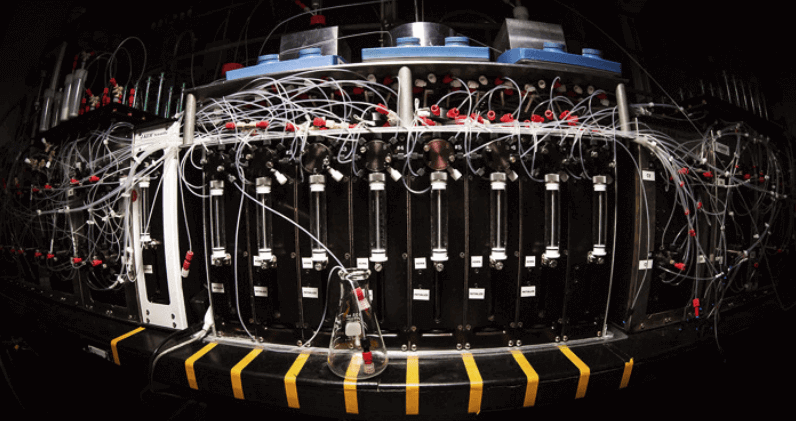 Detailed models of certain molecules can only be produced using a 3D printer. That's because molecules have complex geometries — obscure shapes, twisty Möbius strips, or multi-angled polygons — that cannot be produced using injection molding. Making them by hand is another option, but only for representational purposes in the classroom.
So what's the use of a 3D printed molecular model? Why, to make more molecules, of course. In March 2015, Dr. Martin Burke at the University of Illinois developed a molecule-making machine.  His invention synthesizes small, organic molecules by welding over 200 pre-made "building blocks" and then 3D printing billions of organic compound combinations.
According to a paper published in the journal Science, the goal is to "revolutionize organic chemistry," dramatically speeding up the process to test new drugs.
3) Peeking Inside the Human Body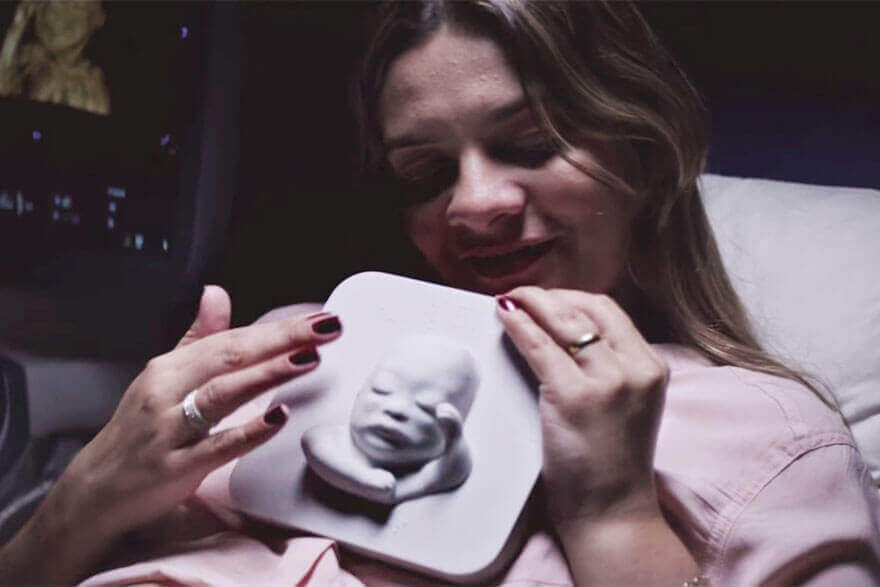 Using CT scan data and a 3D printer, doctors can now create three dimensional copies of a person's internal organs. Imagine seeing a physical replica of your intestines, for example, and all the horrible foodstuffs that have made passage through them.
The immediate benefit of doing so, of course, is that medical professionals can better identify tumors or other irregularities. But this technique can also carry a hefty emotional weight.
In May 2015, expectant mother Tatiana Guerra was presented with a 3D printed copy of her unborn child's face. Because she is blind, she wasn't able to see the ultrasound images on a screen, but within the hour she was able to touch a facsimile of its face with her fingertips.
Whilst orchestrated as a marketing stunt by Huggies nappies, it's undeniable that 3D printing has provided a brilliant solution to a difficult problem.
 4) Jaws 3-D: Digital Fabrication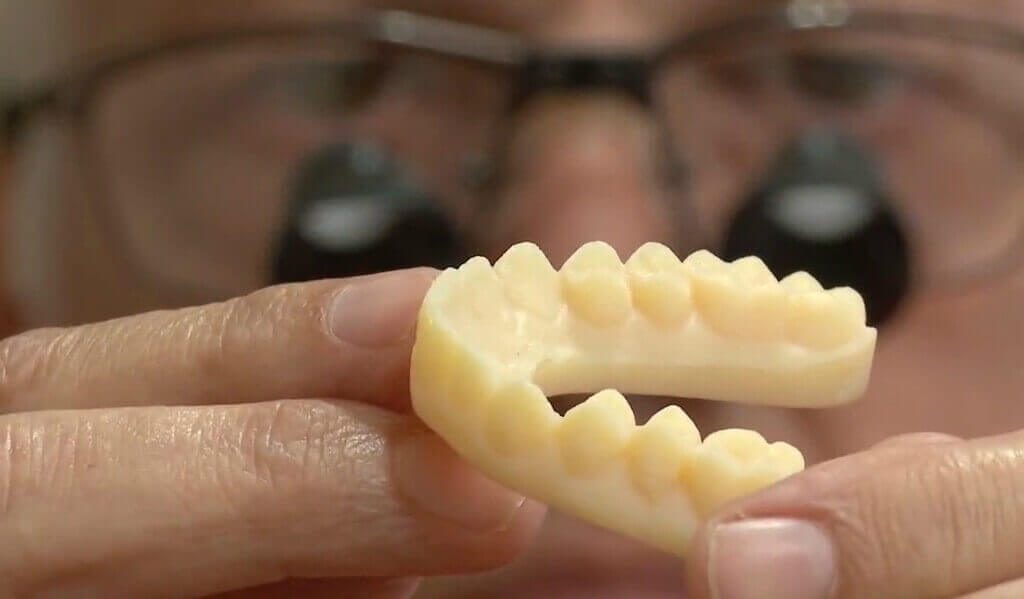 No, not the killer shark. We're talking about orthodontic molds, which dentists use to create retainers and braces for their patients. Traditionally, they're made by placing a dental tray in your mouth and asking you to bite down on cement for several minutes.
Stratasys, the parent company of MakerBot, has a special 3D printer called the Objet30 Orthodesk, where 3D printed dental trays can go from a CAD file to model in a matter of hours. It provides dentists with a cost-effective yet reliable glimpse into a patient's mouth. And it's much less unpleasant than asking them to gargle with cement.
5) Personalized Surgical Procedures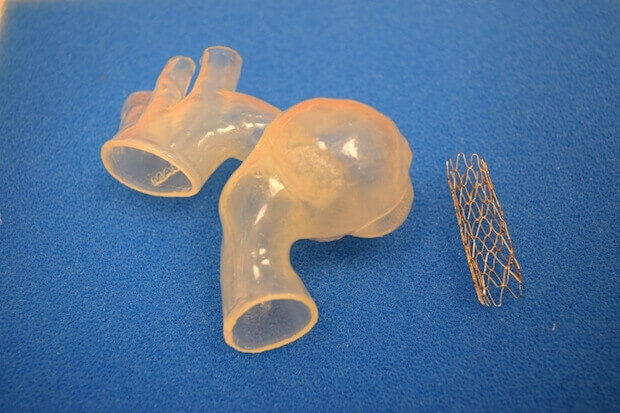 A surgical stent is a little tube that a surgeon sticks into the hollow parts of your body — for example a blood vessel or an artery — to hold it open and allow it to function properly.
Usually, they're made from mesh, but 3D printed stents can have a major advantage, since they can be customized and made with cheaper, flexible polymers that can dissolve safely into the bloodstream after a couple of years.
Doctors at the University of Michigan have implanted 3D printed stents in procedures for three infant boys, opening their airways to help them breathe normally on their own. The benefit of using 3D printing is they were able to create customized stents that fit each child's individual anatomy, and they did it quickly and cheaply.
Elsewhere, at the Children's Hospital of Michigan in the Detroit Medical Center, a 17-year-old girl was suffering from an aortic aneurysm, a potentially fatal heart condition that was discovered with a precautionary EKG. Dr. Daisuke Kobayashi and team consulted a 3D printed model of her heart, so they knew exactly where to place the surgical stents in a delicate operation.
6) Customized Car Parts
Would you like an ergonomic steering wheel for your car, made specially to fit your hands? Or how about a bucket seat that's perfectly molded to your bum? 3D printing can produce car parts that are custom-made for each driver, thanks to a new partnership struck between Ford motors and Carbon3D, a California based 3D printing company.
And when it comes to building cars, automakers like Honda benefit from 3D printed parts, too. Instead of the old fashioned assembly line, engineers can iterate the manufacturing and design process with dedicated 3D printers from companies like Stratasys. Prototyping has become faster and cheaper, and testing is more thorough and frequent.
7) Bioprinting Replacement Parts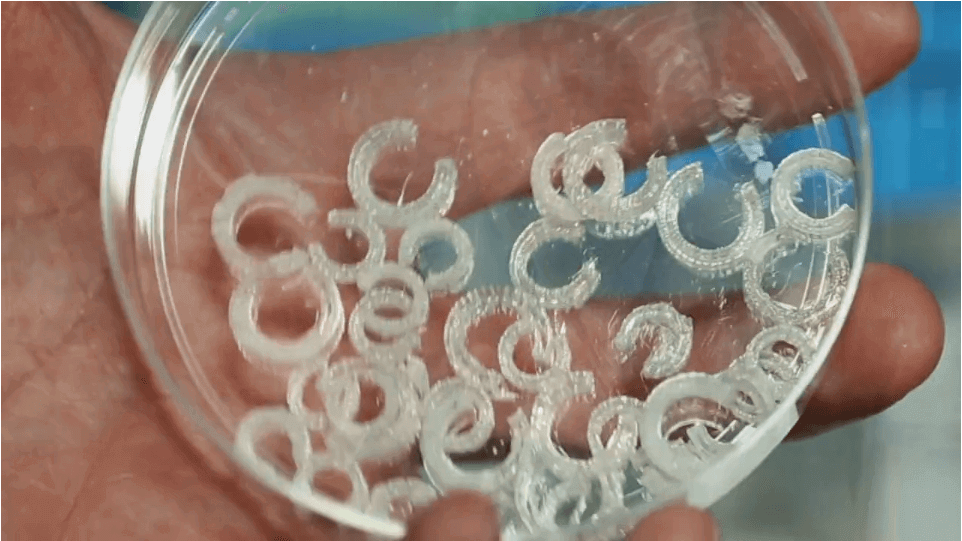 At the Feinstein Institute of Medical Research, the research branch of the North Shore-LIJ Health System, a team of surgeons and scientists have grown cartilage on a 3D printed scaffolding, pointing the way to custom repairs for damaged and diseased trachea, or windpipes.
The cells were grown on a scaffolding created from ordinary MakerBot PLA Filament on a MakerBot Replicator 2X Experimental 3D Printer. The printer itself was modified to use a syringe filled with living cells that produce collagen and cartilage.
"3D printing and tissue engineering have the potential to replace lots of different parts of the human body," says Dr. Lee Smith, a pediatric otolargyngologist who participated in the research. "The potential for creating replacement parts is almost limitless."
---
That's the end of our list of 3D printed wonders. Can you think of any examples of digital fabrication that we might have missed? Let us know in the comments below!
Image credits: All images copyright their respective owners.
License: The text of "7 Things Made Possible with 3D Printing & Digital Fabrication" by All3DP is licensed under a Creative Commons Attribution 4.0 International License.
Subscribe to updates from All3DP
You are subscribed to updates from All3DP
Subscribe
You can't subscribe to updates from All3DP. Learn more…