3D printing raises a ton of legal questions. For the start of All3DP's 3d printing legal advice series, we've asked Marco Müller-ter Jung from lawfirm DWF Germany about the (in)famous Marcel Duchamp chess set case.
It's been that way since the early days: New technologies challenge existing systems. That's especially true for 3D printing: The technology opens up a whole new world of challenging intellectual property problems. Most of the cases aren't covered by current laws.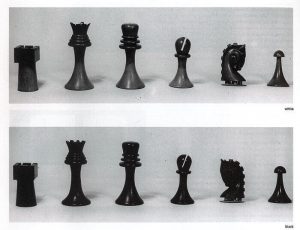 Take the "Chess with Mustaches", in example. It's a set of six mustachioed 3D-printed chess pieces. It was created in response to a legal threat from the Duchamp Estate. In 2014, Scott Kildall and Bryan Cera published Readymake: Duchamp Chess Pieces, a 3D-printable digital recreation of Marcel Duchamp's original chess set. Interested in celebrating the artist's legacy and introducing his works to a growing online community of makers, they uploaded the models to Thingiverse for anyone to download and print. The Duchamp Estate challenged the chess pieces as copyright infringement and, after practical considerations, Kildall and Cera scrubbed the original work from the internet (All3DP reported).
This incident brings up interesting legal questions: What happens if you 3D design something from a photo? When does copyright expire? Can you protect something as common as a chess set? We've asked Marco Müller-ter Jung from DWF Germany about the legal situation.
Anatol Locker, All3DP: The artist Henri-Robert-Marcel Duchamp died in 1968. Are his chessmen pieces still protected by law?
Marco Müller-ter Jung, DWF Germany : German copyright law states that copyright protection of a work subsists even after 70 years of the author's death. Usually, copyright is taken over by the author's heirs or an entitled person to whom the copyrighted work has been assigned. These persons may thus exercise the author's rights until 70 years after his death.
In an international context, national legal systems as well as international treaties regulate differing terms of protection, whereas those may especially vary regarding the length of copyright protection.
All3DP: They are just chessmen – can you protect them by copyright?
Marco Müller-ter Jung: Copyright law protects literary works, scientific works and works of art. Only the author's "own intellectual creations" constitute works within German copyright law. This may also be the case with effortful and artistically shaped chessmen that go beyond purely mechanic works. In general, the requirements for creating a work protected by copyright are rather low – as long as a certain threshold of individual originality can be detected. This, however, has to be decided individually. Thus, (chess) pieces can be protected by copyright law as artistic works, including works of architecture and of applied art and drafts of such works according to Art. 2 para. 1 no. 4 German Copyright Act.
All3DP: The original chess set no longer exist. Is it possible to use a photo as a template for their 3D-print-reproduction?
Marco Müller-ter Jung: Unless the term of copyright protection has expired, the copy of an original work may often be seen as an "adaption" of an original work. Such an adaption is assumed if the used work is processed into other forms of use – in which case the author's consent is required. Such processing may also be pertinent if the original work is converted into another material, for examplearranged or varied differently or brought in a different dimension.
The template used (for example a photo of the work) is not crucial but rather that the original work, which was used as a basis for the processed work, enjoys copyright protection. The fact that the "new" work may be protected by copyright is also not important. However, there is no legal precedent whether these principles fully apply for practical applications in the field of additive manufacturing.
Moreover, it should be noted that any reproduction can be seen as an independent work created in the free use of the work of another person which may be published or exploited without the consent of the author of the work used. This is only the case if, in view of the individuality of the new work, the characteristics taken from the protected original work "fade" in a way that they are barely noticeable, i. e. that the original work only served as an inspiration.
---
We will continue this series of questions regarding 3D printing and international law. If you have any questions, please feel free to add them to the comments.
---
DWF Germany Rechtsanwaltsgesellschaft mbH is an international full-service law firm. BHL manages international collaborations among companies, international Joint-Ventures, strategic alliances and innovative business clusters. BHL's focus is on businesses in high technology sectors both on a national and international level. One of BHL's main areas of practice is thus intellectual property law and information technology law.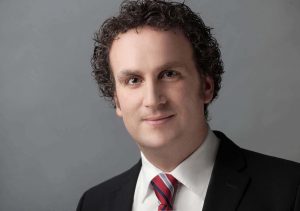 Marco Müller-ter Jung, LL.M. is a certified specialist lawyer for information technology law. His consulting practice lies on information technology law, intellectual property rights and copyright law.
He and his colleagues are focussed on the legal issues and requirements related to future technologies like Industrial-Internet, Additive Manufacturing, Connected Devices and Cars, Big Data, Wearables to name but a few.
License: The text of "The Legal Issues of 3D Printing A Chess Set" by All3DP is licensed under a Creative Commons Attribution 4.0 International License.
Subscribe to updates from All3DP
You are subscribed to updates from All3DP
Subscribe
You can't subscribe to updates from All3DP. Learn more…