The world's first 3D printed sunglasses from plastic waste? Startup to turn car dashboards, soda bottles and fridges into quality shades.
A new Kickstarter campaign hopes to make the world a brighter place by 3D printing sunglasses from recycled plastic.
The concept comes from a startup based in Antwerp, Belgium called w.r.yuma — pronounced "We Are Yuma" — which takes its name from the sunny environs of Arizona.
After several years of prototyping, the company is confident it can upcycle a range of plastics. These include old car dashboards, soda bottles, fridges and other plastic waste. Moreover, it can deliver them in different colored shades.
Founder Sebastiaan de Neubourg says of his company:
"It's the icon of cool, really, and when you wear them, literally you are looking to the world through a different set of lenses, and that's exactly the message that I want to bring. I want to inspire people to have, quite literally, another look at waste."
The plastic waste comes from the Netherlands and the Flemish region if Belgium. The waste is shredded, melted and processed into thin strands of plastic filament, and used to print the individual components.
Each pair is then assembled and polished by hand, and fitted with Italian made Mazzuchelli lenses.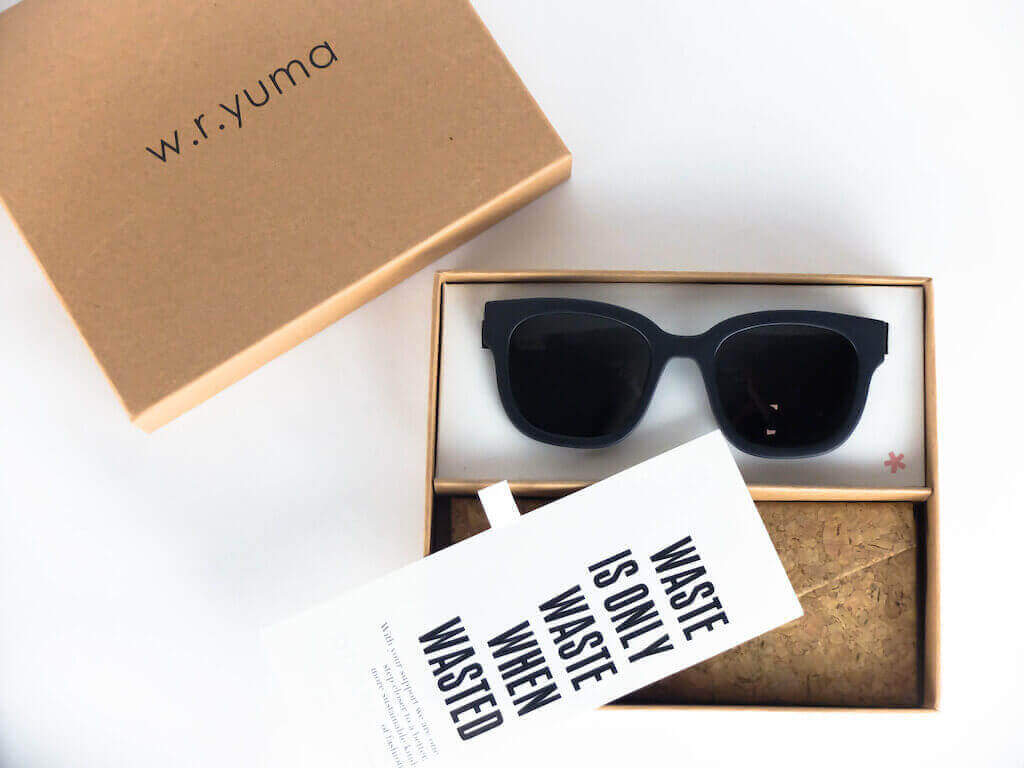 Sunglasses Offer a New Look at Plastic Waste
As part of the Kickstarter campaign, w.r.yuma is also making a limited number of "soda white" sunglasses from 90 per cent recycled PET plastic. As the name implies, this plastic comes from soda bottles.
And to support the overall sustainability message, the sunglasses have an easy disassembly design. In the event a pair is broken, they can be returned, taken apart, and converted into a brand new pair.
"The idea is also to make sure that the materials eventually come back to us in a closed loop system," de Neubourg says.
With five unique designs and three colors of lenses, de Neubourg hopes to make sustainable recycling fashionable and useful. If the campaign is successful, customers will receive their sunglasses in January 2018.
"I think that sustainability should become mainstream," said de Neubourg, a former mechanical engineer for a sustainability consultancy.
"We're not going to solve the plastic waste problem by just taking this plastic and putting it in sunglasses, but it's a first step. I want to touch a lot of people with that message."
Source: Reuters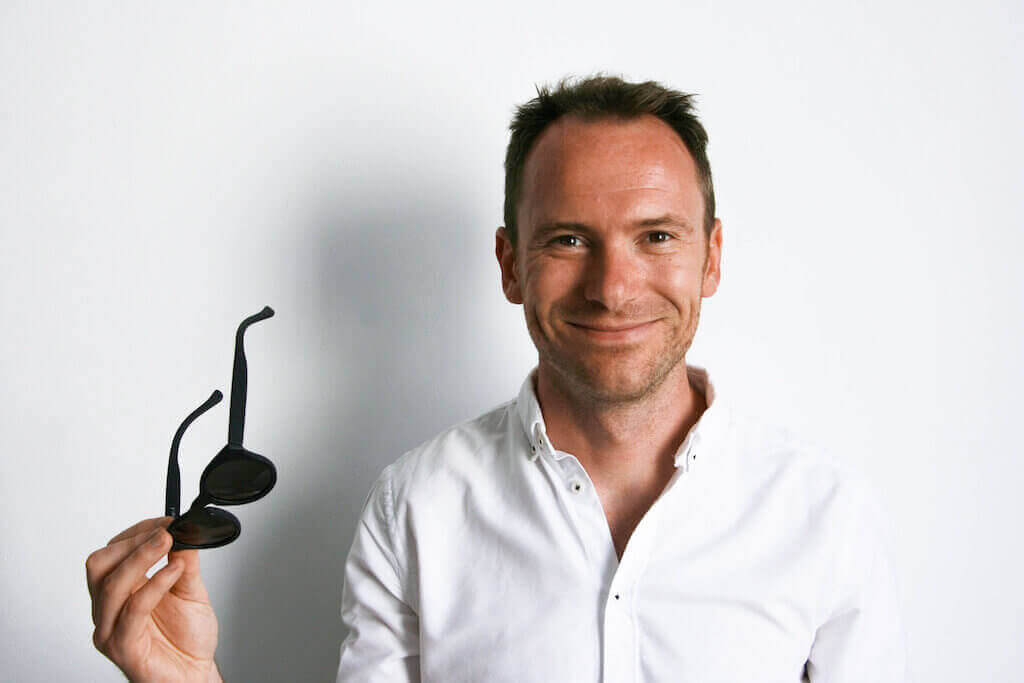 License: The text of "These Funky Sunglasses are 3D Printed from Recycled Plastic" by All3DP is licensed under a Creative Commons Attribution 4.0 International License.
Subscribe to updates from All3DP
You are subscribed to updates from All3DP
Subscribe
You can't subscribe to updates from All3DP. Learn more…