Industry giant Stratasys has developed "Infinite-Build" 3D printing technology, removing size limits for printed airplane and car components.
Leading 3D printing manufacturer Stratasys has announced a new technology that can fabricate customized aeroplane interiors and personalized car dashboards.
The company has collaborated with Boeing (aerospace) and Ford (automotive) to develop "Infinite-Build" technology, which can 3D print parts quickly, reliably, and on a larger scale than previously possible. Examples of the new capability would be an entire aircraft interior panel.
The new system works by turning the standard fused deposition modelling (FDM) technique literally 90 degrees on its side. By printing parts vertically — and using gravitational supports and bonding techniques — it greatly expands the build volume in the horizontal plane.
Stratasys has unveiled a demonstrator model of Infinite-Build, which you can see in the launch video below:
Infinite-Build for Aerospace & Automotive Industries
The new Infinite-Build technology is of great interest to Boeing in the creation of lightweight customized parts at low volumes.
Carmaker Ford is also exploring the technology's potential. But those applications will take longer to materialise until rapid prototyping catches up to the speed of conventional car manufacturing.
Elsewhere, a new "Robotic Composite" technology was also unveiled. This utilizes Siemens Industry Motion Control to create more complex composite structures. According to Stratasys:
"The system eases labor-intensive processes and geometric limitations associated with composite part creation – powering 3D printing via an 8- axis motion system to deliver precise, directional material placement for strength while significantly reducing complex support strategies."
Before we get too excited about either technology, however, keep in mind that both are still at the proof of concept stage. Neither has a definite timeline for production or availability.
Regardless, some high profile partners are clearly excited about the possibilities. See for yourself when Stratasys presents them to the public for the first time at the IMTS 2016 trade show in September.
Source: Stratasys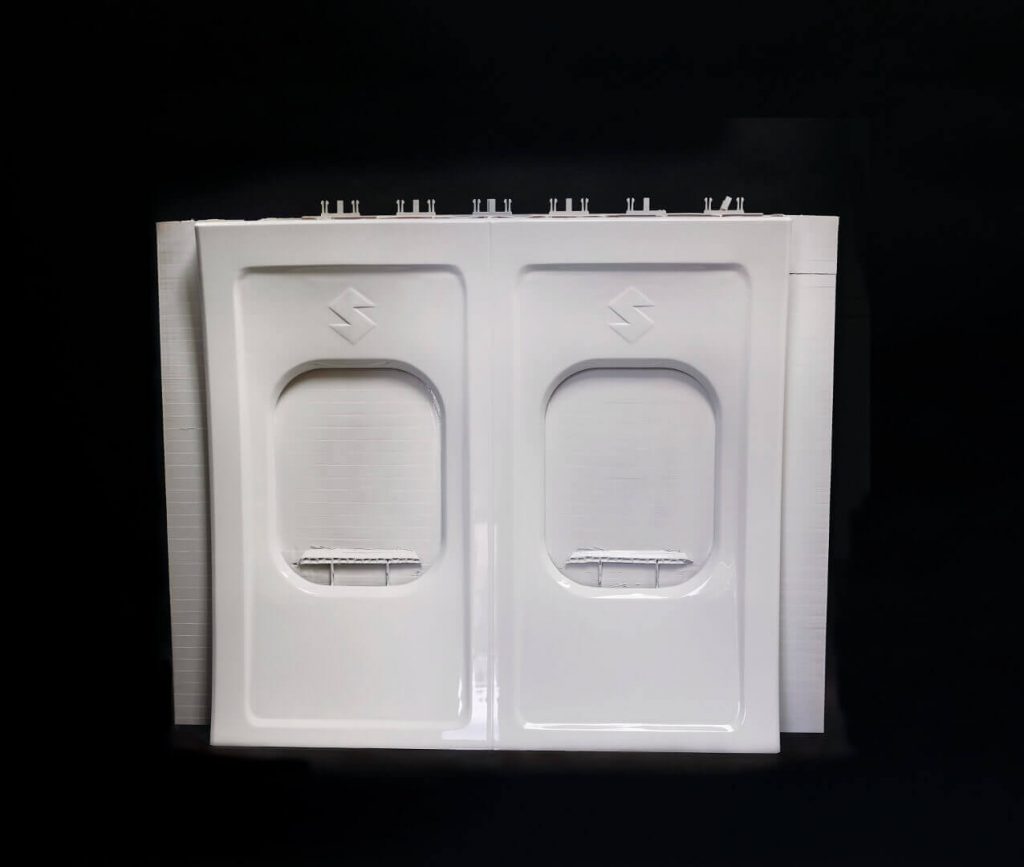 License: The text of "Infinite-Build: Stratasys to Start 3D Printing Airplane Interiors?" by All3DP is licensed under a Creative Commons Attribution 4.0 International License.
Subscribe to updates from All3DP
You are subscribed to updates from All3DP
Subscribe
You can't subscribe to updates from All3DP. Learn more…