Combining 3D printing with a worthy cause, the Stoyries X Greece project is raising funds to donate toy planes to child refugees in Greece.
Stoyries is an experimental social project which uses 3D printed plane toys as a way to connect people and stories around the world. Their new crowfunding campaign, in collaboration with the Non-Government Organisation (NGO) Solidarity Now, is raising funds to send low-poly planes to child refugees in Greece.
Designer Agustin Flowalistik has been closely involved with Stoyries since its inception in 2015; he provided the design for the 3D printed toys himself. To publicise the launch of the new campaign, he has released the STL files to Thingiverse.
While downloading and making your own toy plane is encouraged, that's only one part of the process. Kind-hearted folks who support the campaign can participate in something greater. The way it works is simple; when someone buys a plane, two are 3D printed. One goes to the buyer and the second to a child in an exceptional situation.
Moreover, the two "pilots" are linked via a special code; each can share the adventures of their toy planes to any social network using the tag #stoyries or through the PLAY button on the Stoyries website.
Play is a vital component of any child's upbringing; no less so for those in difficult circumstances like the humanitarian crisis in Greece. Participating in the Stoyries X Greece project could help make their lives a little brighter.
3D Printing for a Good Cause with Stoyries X Greece
So what are the goals and time-frame for the campaign? The fundraising target is €2,875, which will enable the team to fabricate 150 pairs of low-poly planes.
Once funding is secured, they will travel to Athens, Greece to meet their partners from Solidarity Now. There, they will deliver the toy planes to children and to film the whole process for a documentary.
Pledges start at €20 to secure a toy plane for yourself and a child. But if you'd just like to contribute to the project without receiving a toy plane for yourself, you can also make a minimum pledge of €10 to become a patron of the project.
Regarding the social media aspect, the campaigners are keen to stress there's a high probability of losing contact with a plane. The reality of the situation is that these children and their families may be in transit all over Europe before finding a new home. The uncertainty about what will happen with the other plane is part of the project and the risk of donating toys.
Also to important to note is that if there are any extra funds for making more plane toys, they'll be handed over to Solidarity Now for distribution among the new families that reach their facilities every day. In this way, they'll be able to share these toys with more children beyond the initial 150 recipients.
Interested in taking part? Head on over to the Verkami crowdfunding platform now and lend your support. At time of writing, the campaign has 17 days left, and has raised €1,510 from 68 patrons. There's still a ways to go; your generosity will help Stoyries X Greece over the finish line.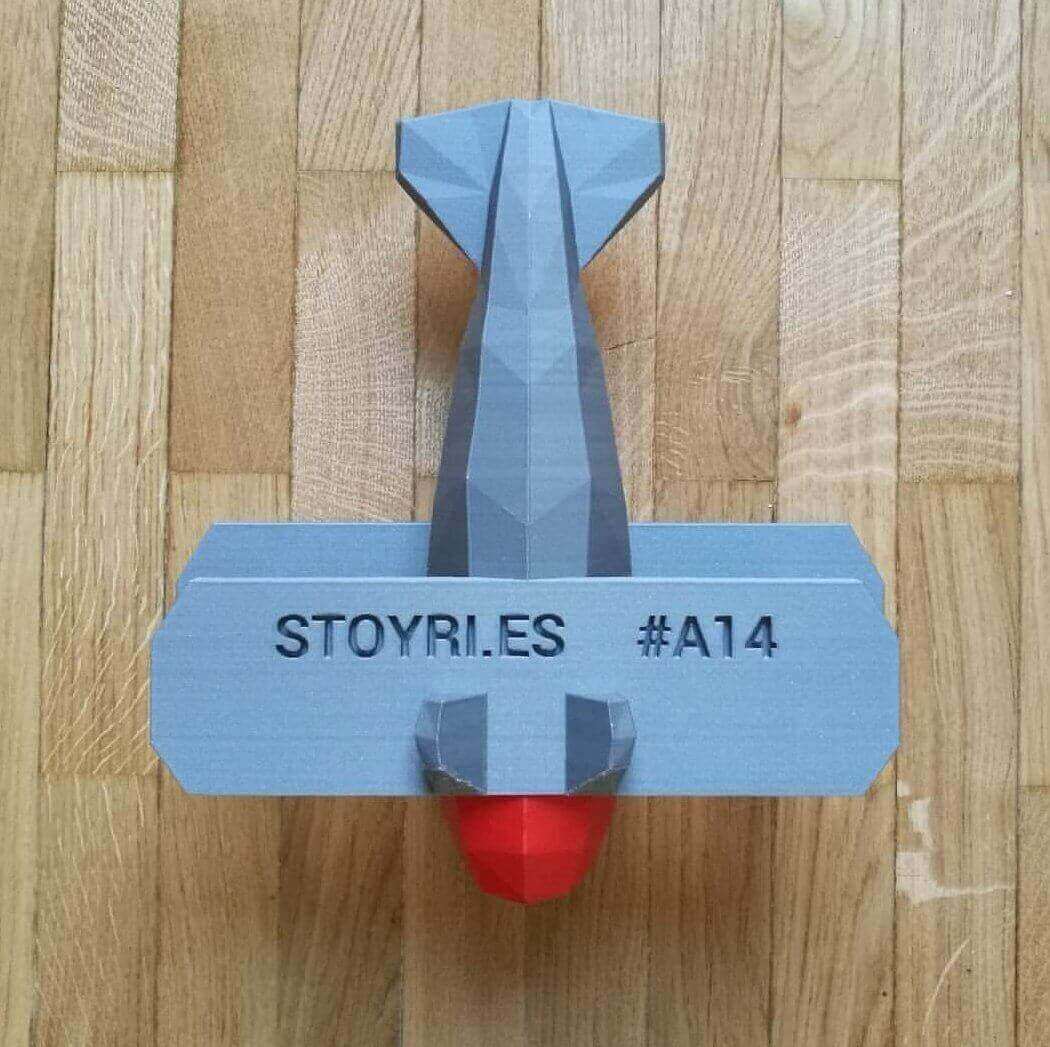 License: The text of "Stoyries Sending 3D Printed Toys to Child Refugees in Greece" by All3DP is licensed under a Creative Commons Attribution 4.0 International License.
Subscribe to updates from All3DP
You are subscribed to updates from All3DP
Subscribe
You can't subscribe to updates from All3DP. Learn more…