With a hidden internal mechanism and 3D printed from ultra tough titanium, the Stealth Key may the ultimate security lock yet invented.
Despite our age of digital wonders, we're still overwhelmingly reliant on physical locks and keys to keep our valuables safe.
But metal keys are very easy to copy, using either a key cutter or a high-res photo made into a 3D model and then 3D printed. The debacle in 2015 over the TSA master keys is still fresh in our minds.
Enter the Stealth Key. This is a metal 3D printed security key from Urban Alps, a lock and key specialist based in Zurich, Switzerland. Their key is virtually impossible to copy, thanks to a hidden internal mechanic which is extremely difficult to scan.
As well as the inside out design, where intricate key patterns remain hidden from sight, each Stealth Key is fabricated from titanium metal. It employs the same electron beam melting (EBM) technique as making parts for jet engines.
A single key requires half a day to print, although the machine can print 850 different keys in one batch.
Is the Stealth Key the 3D Printed Key of the Future?
Urban Alps is led by Dr Alejandro Ojeda, Felix Reinert and Jiri Holda. The Swiss company is currently searching for pilot customers.
If you're a medium-size business that needs to secure high-value assets with less than 300 locks, they can offer volume discounts to three recipients at 200 euros per lock and key.
Alternatively, you can pre-order a Stealth Padlock for delivery in October 2017, at a price of 970 euros for one padlock and 2 sets of Stealth Keys.
This heavy duty padlock features a shrouded shackle to avoid grinding and cutting. It also has a super alloy housing to resist liquid nitrogen attacks.
There's one downside, however. If you lose your Stealth Key, finding a new one won't just be costly. You'll also have to complete a full security check, and wait at least a day to receive your replacement.
The 3D printed key of the future is certainly stealthy; but it's not much help if you tend to forget where you saw them last.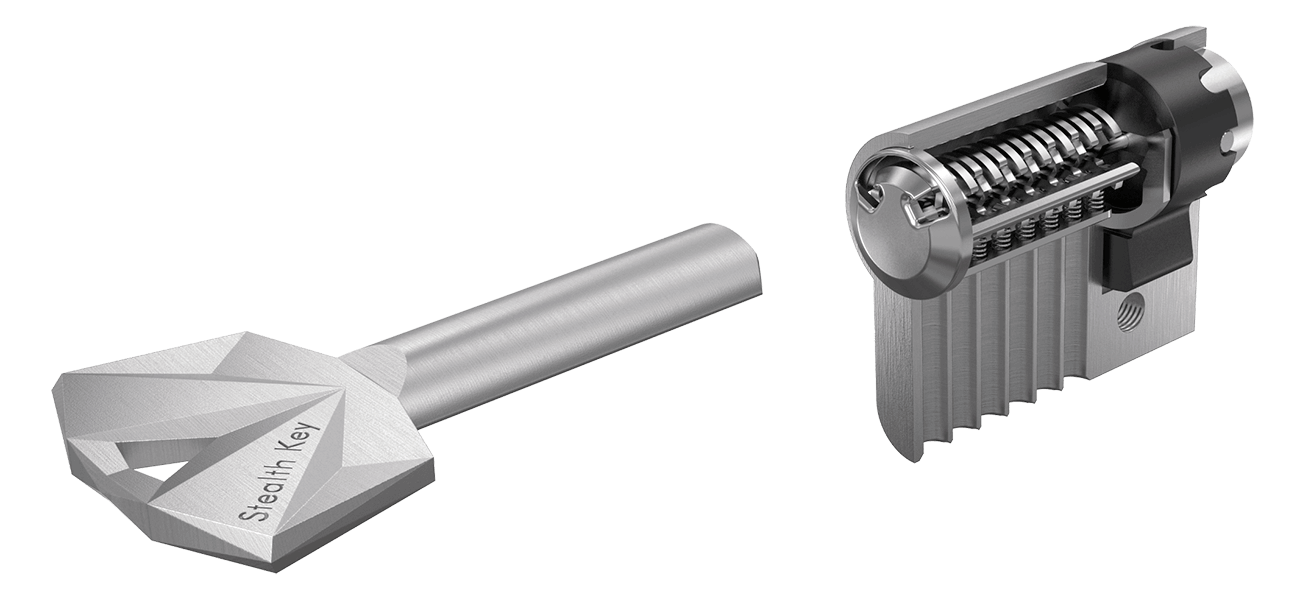 License: The text of "Stealth Key is a 3D Printed Security Key that Can't Be Copied" by All3DP is licensed under a Creative Commons Attribution 4.0 International License.
Subscribe to updates from All3DP
You are subscribed to updates from All3DP
Subscribe
You can't subscribe to updates from All3DP. Learn more…