There are piggy banks, and there are 3D printed piggy banks called Sir Pigglesby who wear a suit of armor. Which would you rather have?
From renowned maker Louise Driggers, the Sir Pigglesby piggy bank is a very fine project to 3D print. It's a functional item where you can save your loose change, as you'd expect. But this pig is also a most noble knight of the realm.
Sir Pigglesby consists of multiple 3D printed parts. The model also has a threaded stopper to keep your cash sealed tight. The color-scheme and post-processing is completely customizable, though the contrast of pink and slate grey are rather natty. The completed item is about 25cm long when fully assembled.
But that's not all. As is traditional with all her fantasy models (and you should definitely check out more of her designs), this distinguished swine a back-story.
"Sir Pigglesby is a brave knight who serves in the army of the Sun. He wears a magic belt given to him by a Moon princess in thanks for joining her on a quest to rescue her parents from an army of Trolls. The belt (which bears the crescent insignia of the Moon Kingdom) enables Sir Pigglesby to carry an infinite number of objects without being hampered by bulk or weight. Only the chosen wearer can release the objects and as he is a noble, honest and loyal pig, he is in great demand to transport valuable items on the most dangerous missions."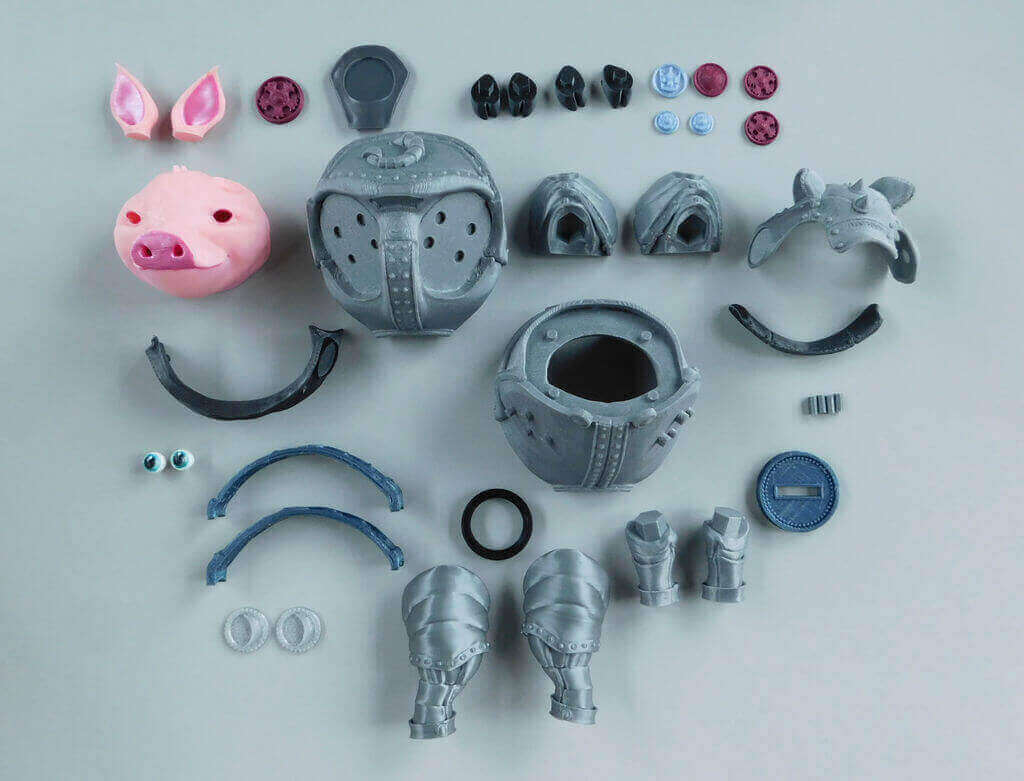 Sir Pigglesby is a Nobel Swine to Transport Valuable Items
Driggers also shares a real-life story behind the creation of Sir Pigglesby.
"I've not been around much this and last year (from a free downloadable model standpoint), either due to professional commitments(for the first part of the 2016) and the second part(and still ongoing), helping my Louisiana family recover from a devastating flood and the serious illness of a close family member."
Because of these personal challenges, Driggers has not been able to take on any new commissions. But to keep up her spirits she designed and released the files for this piggy bank. "I imagine him as a merry little fellow who would make anyone smile even on the worst days," she says. "And would protect those close to him, no matter the danger."
In terms of production notes, most of the filament used for this print came from Proto-Pasta. The 3D printer used is a Original Prusa i3.
The files for Sir Pigglesby are free to download from Thingiverse, together with an assembly and painting guide on Instructables.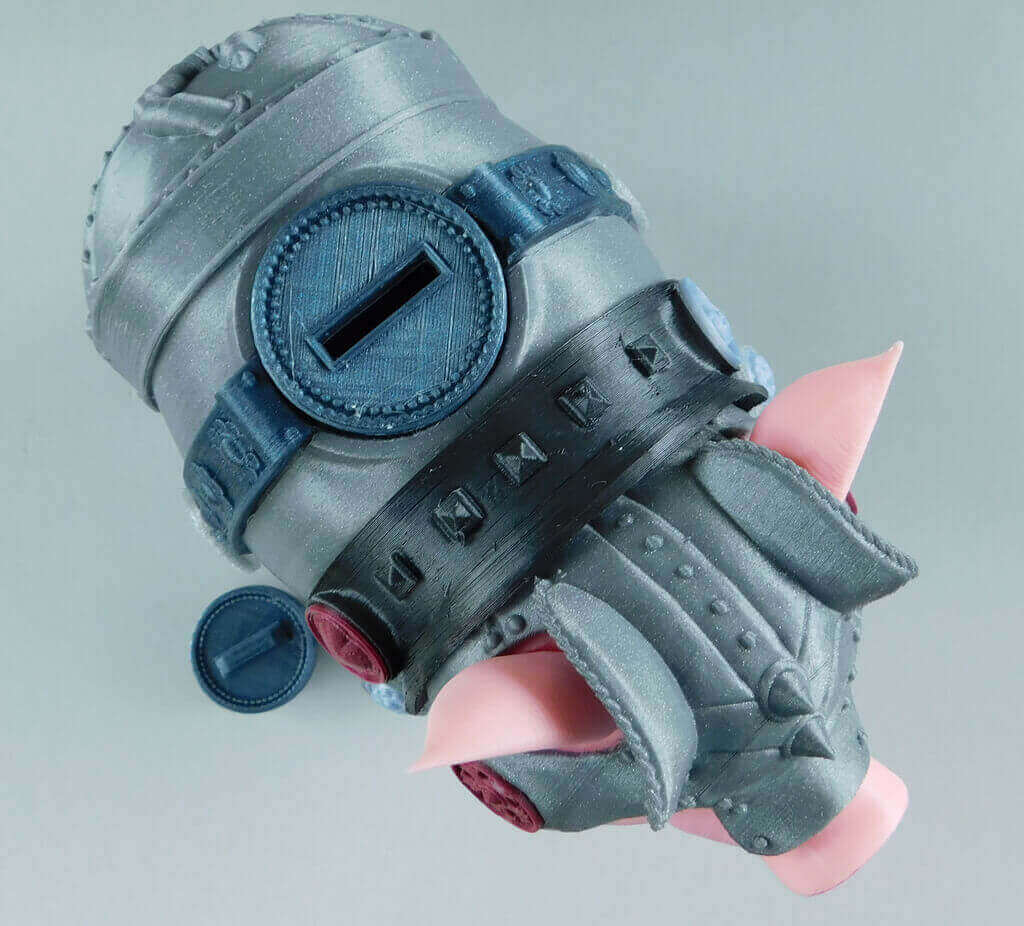 License: The text of "Sir Pigglesby is a 3D Printed Piggy Bank to Stash your Cash" by All3DP is licensed under a Creative Commons Attribution 4.0 International License.
Subscribe to updates from All3DP
You are subscribed to updates from All3DP
Subscribe
You can't subscribe to updates from All3DP. Learn more…