The American Society of Mechanical Engineers (ASME) awards Siemens for creating the first 3D printed and fully tested gas turbine blades.
Earlier this week, Siemens was given an award from the American Society of Mechanical Engineers (ASME) for its recent development of fully 3D printed gas turbine blades.
The project showcases the first instance where 3D printed turbine blades were successfully tested, helping to set this emerging technology on course towards increased functionality.
The was award is generally granted to examples of what the ASME calls "ascending technologies". Essentially, the prestigious group recognizes products and processes that are disrupting industries.
The ASME editors were tasked with finding a candidate in five different areas, including advanced manufacturing, automation and robotics, bioengineering, clean energy, and pressure technology.
Clearly, the judges were impressed with Siemens' additive manufacturing breakthrough.
"The 3D-printed turbine blade places Siemens at the forefront of a technology trend that is spurring a global revolution in product design and production," said Charla K. Wise, president of ASME.
"Mechanical Engineering magazine is pleased to present one of the five Emerging Technology Awards to a leader in manufacturing, and we thank the design team on the 3D-printed blade for advancing technology excellence."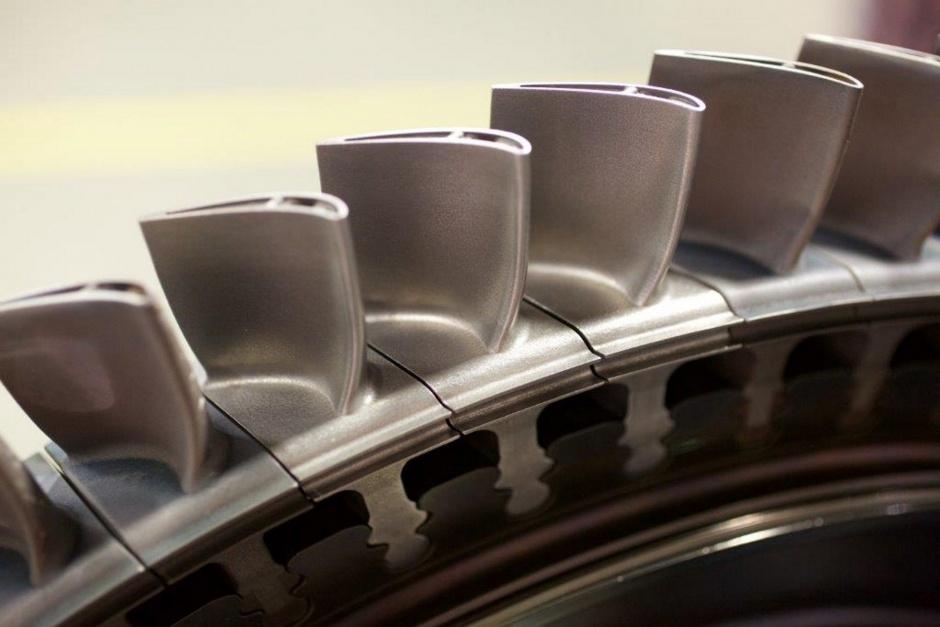 Siemens Gains Recognition for Fully 3D Printed and Tested Gas Turbine Blades
The automation company managed to 3D print and validate functional turbine blades under real engine conditions. The components were tested at 13,000 revolutions per minute and at temperatures beyond 1,250 degrees Celsius.
Siemens then tested a new 3D printed blade design with improved internal cooling geometry. The blades were manufactured at the Siemens 3D printing facility and Sweden, as well as at the UK-based Materials Solutions, which was recently acquired by the company.
The ASME distinction is the third accolade awarded for the 3D printed gas turbine blade project, following the International 3D Printing Industry Award and the companywide Werner von Siemens Award.
"We are especially proud to be honored by such a recognized organization as ASME. The project objective was to try out and map this radical new way of working. The outcome is another confirmation that we are on the right path toward further improvements of our gas turbine technology," says Jenny Nilsson, who led the Siemens team.
All in all, the Siemens project exemplifies 3D printing technology's increasing ability to produce specialized and functional components… Something the industry has been eagerly awaiting since the dawn of additive manufacturing.
Source: Siemens
License: The text of "Siemens Awarded by ASME for 3D Printed Gas Turbine Blades" by All3DP is licensed under a Creative Commons Attribution 4.0 International License.
Subscribe to updates from All3DP
You are subscribed to updates from All3DP
Subscribe
You can't subscribe to updates from All3DP. Learn more…