Another major 3D printing company joins the Net Neutrality Day of Action. "Without an open internet, there would be no Shapeways," says CEO.
Don't Miss: Thingiverse Takes Part in Net Neutrality Day of Action
The 3D printing marketplace Shapeways has announced their participation in the Net Neutrality Day of Action. In a heartfelt plea by CEO Peter Weijmarshausen, he argues that his company could not have existed without it.
"We passionately support net neutrality because it enables not only our business, but also competitiveness, economic growth, free expression, and innovation worldwide" he writes in a statement. "If you haven't yet, please visit DearFCC.org or BattleForTheNet.com to join the chorus of internet users affirming their support for an open internet."
Weijmarshausen also says that without an open internet, there would be no Shapeways.
"When we founded Shapeways back in 2008, very few people had heard of 3D printing and almost no one thought that there would be interest in an online platform to bring it to everyone. Fortunately, I didn't need permission from internet service providers to launch Shapeways. We built the platform, connected it to the internet, and let it grow as people discovered the amazing opportunities that 3D printing provides."
Nearly nine years later, Shapeways has faced their fair share of challenges. But, he continues:
"We've been able to overcome them because we knew that as long as we provided a great service, people would be able to find us. We knew that people could find us because we were connected to an open internet."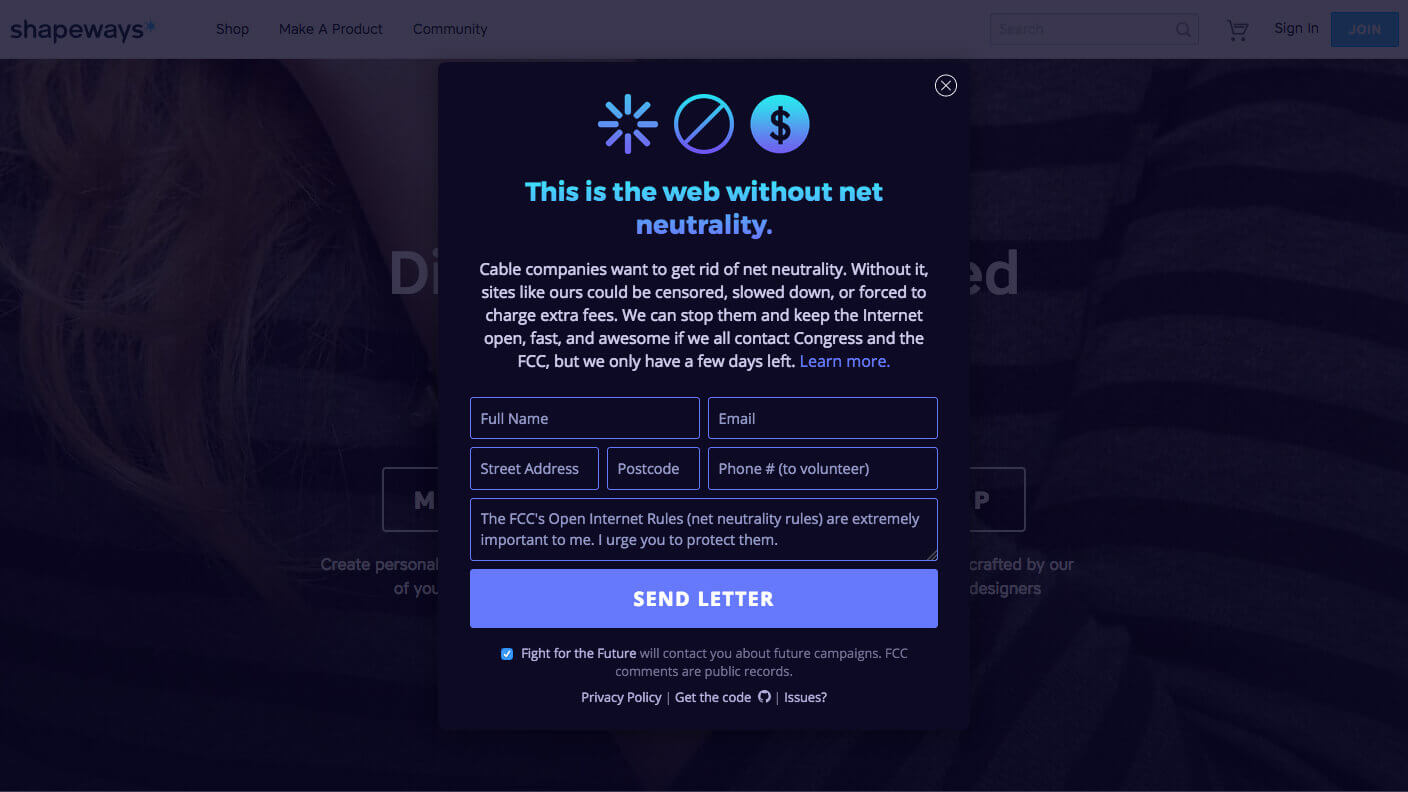 Net Neutrality Day of Action is Fighting for an Open Internet
The net neutrality debate in the United States has gone through a number of rounds since the beginning of Shapeways. But on previous occasions, the debate was about finding a way to strengthen protections for an open internet.
The difference here is that the current proposals are seeking to do the opposite. Instead of implementing a robust framework for protecting an open internet, it seeks to abandon those open internet rules. The same rules requested by internet users, implemented by the Federal Communications Commission, and upheld by the courts.
Weijmarshausen is unequivocal about the impact this would have on Shapeways and the 3D printing industry at large:
"I believe that destroying the protections for an open internet would be disastrous for Shapeways and the Shapeways community — and even more so for new companies, which, like Shapeways, seek to disrupt and innovate. The open internet is what allows Shapeways to reach you, and what allows our shop owners to reach the world."
The portrait he paints is pretty bleak. And whether or not you agree with the Shapeways position on net neutrality, this much is certain; it's an important issue that will affect all internet users in the US.
Please take a moment to visit DearFCC.org or BattleForTheNet.com and make your voice heard.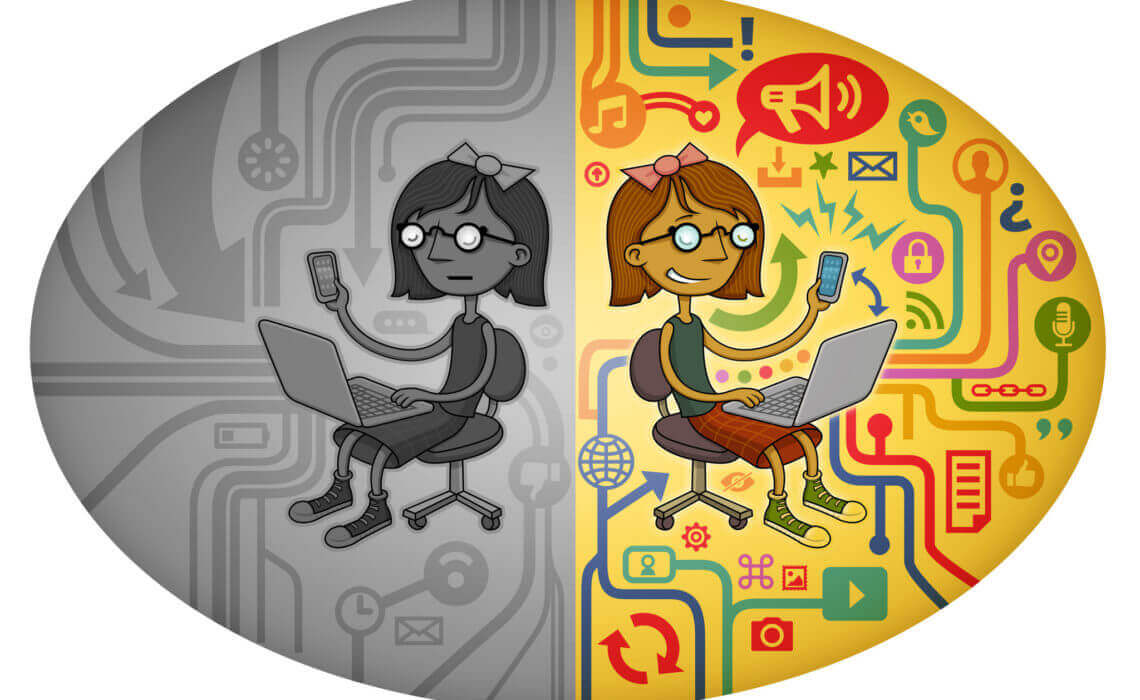 License: The text of "Shapeways Supporting Net Neutrality Day of Action" by All3DP is licensed under a Creative Commons Attribution 4.0 International License.
Subscribe to updates from All3DP
You are subscribed to updates from All3DP
Subscribe
You can't subscribe to updates from All3DP. Learn more…