Need a new pair of spectacles? Dutch startup Roger Bacon makes 3D scans of a customer's face to create custom-fitting 3D printed glasses.
If you've ever been shopping for a pair of glasses, then you'll be familiar with the frustration that goes with it. The bridge of your nose is too big; or the arms are too short; or they just don't seem to sit straight on your face. There's no such thing as one size fits all.
The promise of spectacles manufacturer Roger Bacon is that the glasses will always sit pretty. How do they do it? By making 3D scans of their customers' faces, the eyewear company is able to make spectacles that fit just right.
The way it works is that an optician creates a 3D scan of the customer's head using an iPad and a special attachment. Customers then choose from one of 30 frame designs in 10 available colors.
With this data in hand, the unique eyewear is made with a 3D printer. According to founder and CEO Pieter Jonckheer, the fabrication takes place at a dedicated factory in Germany. Later, finishing touches are applied at their offices in Amsterdam.
Roger Bacon Has Ambitious Plans to Grow
Although other eye-wear companies are working on similar products, Roger Bacon is the first to successfully bring their idea to market. The company now sells around 50 glasses per month at 320 euros each.
That's not cheap by any means, but it helps that Roger Bacon has a network of 34 independent opticians in the Netherlands and 6 in the United States.
The company also has ambitious plans to expand. In May this year the startup received over 750,000 euros in funding. That's enough to finalize the concept, but Roger Bacon is seeking additional funding to expand the business globally.
As Jonckheer explains: "The trial phase is over, now the focus is on marketing and sales."
So what do you reckon? Would you like to have a pair of 3D printed spectacles perched on your nose? Let us know in the comments below.
Source: Bright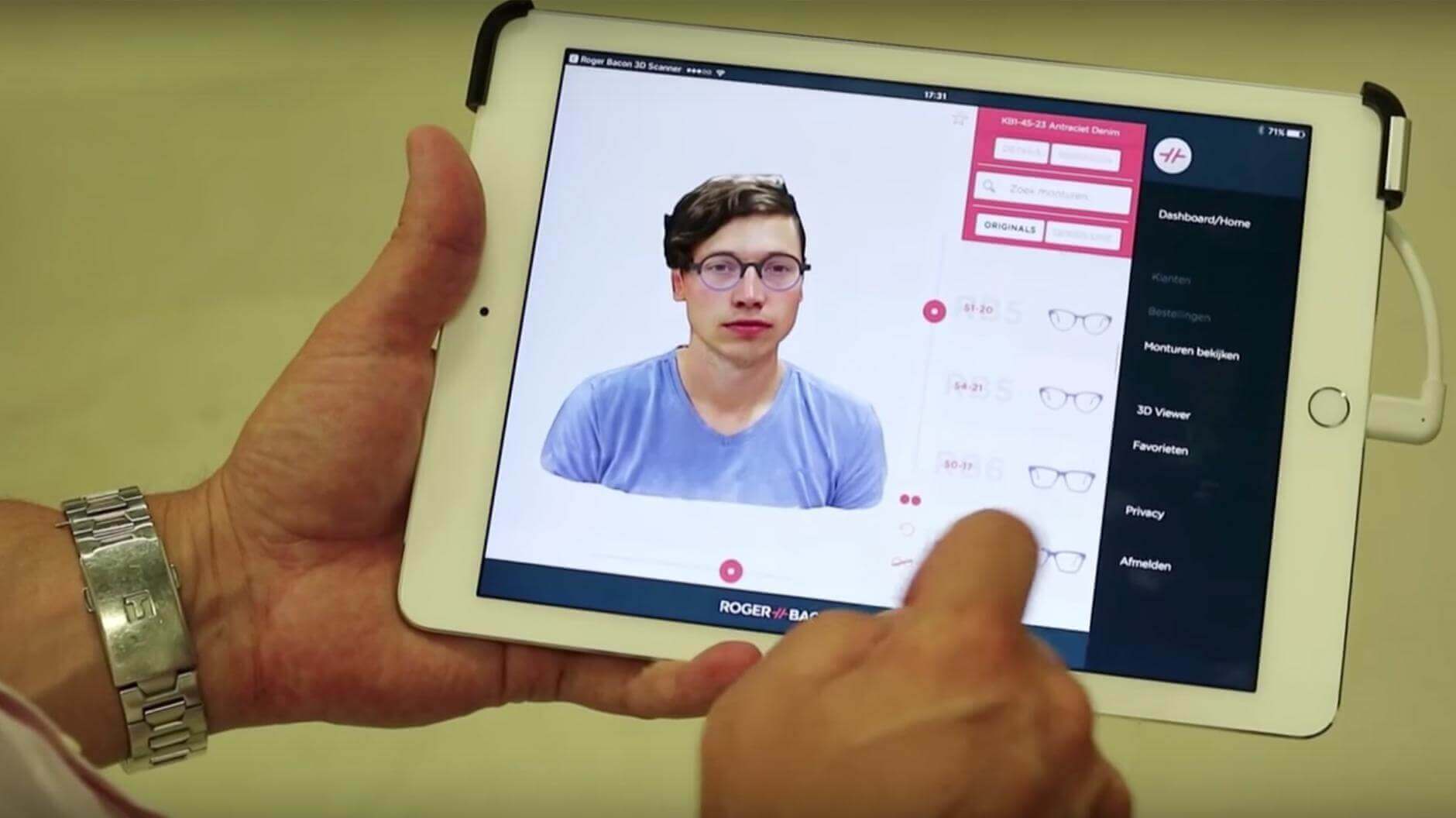 License: The text of "Roger Bacon 3D Printed Spectacles are a Perfect Fit" by All3DP is licensed under a Creative Commons Attribution 4.0 International License.
Subscribe to updates from All3DP
You are subscribed to updates from All3DP
Subscribe
You can't subscribe to updates from All3DP. Learn more…