The robotics team at Carl Hayden High School — otherwise known as Falcon Robotics — are using 3D printing to make super awesome robot subs.
Falcon Robotics is a high school robotics team of 9th-12th grade students in Phoenix, Arizona. Led by coach Faridodin "Fredi" Lajvardi (Lah-jeh-var-dee), a Marine Science teacher at Carl Hayden High School, they were an overnight sensation in 2004 when they competed as underdogs against high schools and universities to win a national championship.
Now 13 years later, Falcon Robotics is a titan incumbent in the FIRST Robotics series, testing their mettle in robotic submarine competitions like RoboSub (sponsored by the Office of Naval Research and AUVSI). According to Coach Fredi:
"Falcon Robotics works sort of like a small company. Different teams collaborate to design things like navigation software or propulsion systems, solving smaller problems, then fit them together to solve the broader challenges set out by the competition."
The club has a computer lab and a makerspace that boasts a CNC machine and three desktop MakerBot 3D printers. Each year, they iterate on their HABOOB (Arabic for sandstorm) robo sub. They're continually improving its ability to perform different autonomous, underwater tasks.
Robot Subs take a Deep Dive with 3D Printing
The HABOOB is a vehicle for various learning styles and STEM objectives. Designing an effective torpedo launcher, for example, ticks a lot of boxes. There's CAD involved in designing a torpedo, and physics in figuring out its center of gravity and buoyancy.
Initially, Falcon Robotics's torpedoes had poor balance. They also suffered from bad hydrodynamics and an unreliable launching mechanism. But thanks to 3D printing, they were able to test and refine designs in only a week, solving a challenge that would have otherwise taken more than a month.
Before Falcon Robotics had their own 3D printers, various robot parts were made from metal at a local machine shop. Alternatively, they were sent to a 3D printing service.
The parts did work, but outsourcing the creation of their designs wasn't efficient enough for the students. And needless to say, the process was expensive and time-consuming.
After receiving their MakerBot printers, Falcon Robotics are now making parts in-house. Using 3D printing has speeded up the prototyping and design cycle considerably. Moving forward, the team have now fully adopted 3D printers into their workflow.
When Falcon Robotics enters next year's robot subs challenge, they can 3D print new, tailored parts without a complete overhaul. From the internal lattices that organize the robot sub's onboard electronics to the external pieces that support its battery and propulsion, the HABOOB is designed to be easily modified.
Source: MakerBot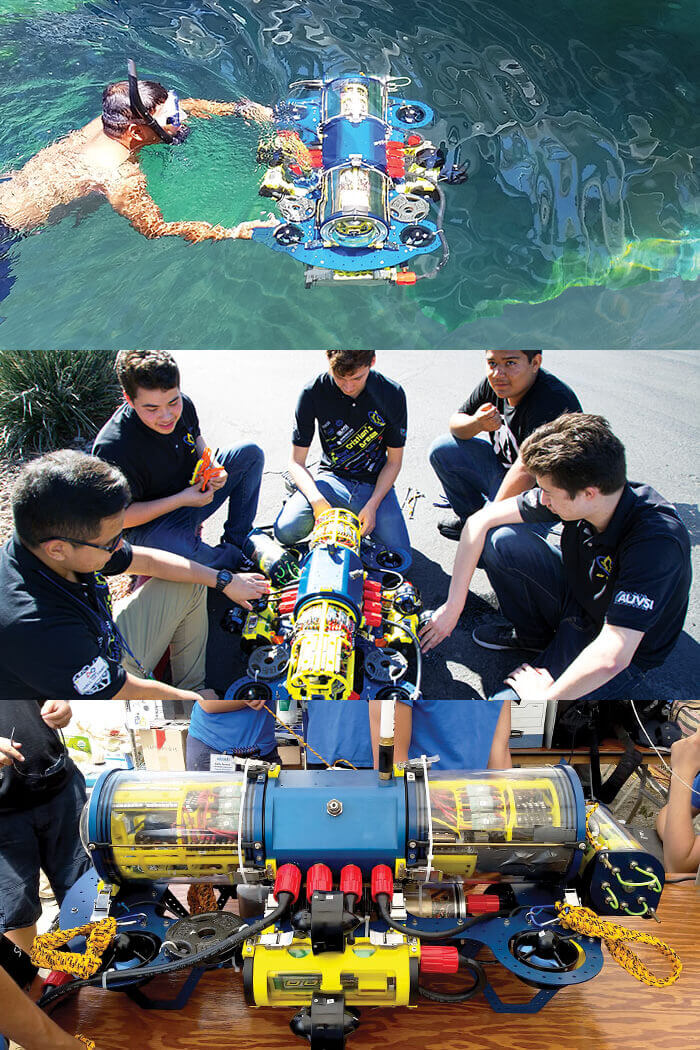 License: The text of "High School Students Make Robot Subs with 3D Printing" by All3DP is licensed under a Creative Commons Attribution 4.0 International License.
Subscribe to updates from All3DP
You are subscribed to updates from All3DP
Subscribe
You can't subscribe to updates from All3DP. Learn more…