Over the years, we've seen our share of programmable microcomputers emerging from Kickstarter and Indiegogo. Thanks to 3D printing, the Gameshell has some extra tricks up its sleeve.
The GameShell is a new portable video game console that has made it's way to Kickstarter. It is designed to work especially for indie and classic gaming by using popular retro game emulators, so you can play retro games from Atari, GB, GBA, NES, SNES, and other classic gaming consoles.
GameShell uses a Raspberry Pi-compatible board with an ARM Cortex-A7 processor and 512MB of RAM. It has a 2.7-inch color display and built-in Wifi. The battery pack will give you roughly three hours of gaming. It comes pre-loaded with two classic games: Cave Story and Doom 1, but you can add games and software easily via SD card.
As of mid-November 2017, the project already smashed its funding goal. 1000 backers gave $107.000 – and the campaign goes on for 32 more days. Prices start from $89 at the super early tier.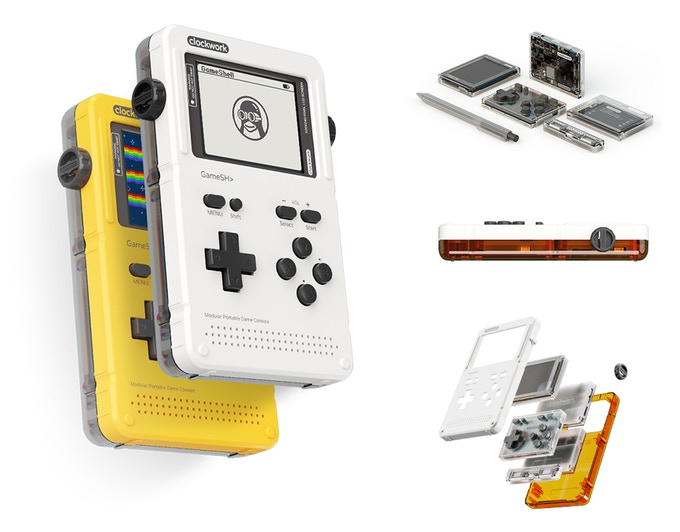 Customize the GameShell Case with 3D Printing
The case looks like the iconic Game Boy Classic: pocket-sized case, a screen on top, keypad right below it. That's a good thing because no matter how advanced smartphones and gaming apps have become, there is no substitute for a classic keypad and button layout.
If you want to go deeper and make a special design for your favorite game, you'll get the case STL files you can then customize.
"We loved consoles such as the Super NES and their groundbreaking games. But to recreate that experience for a new generation had its difficulties, especially when building a DIY platform using Arduino or Raspberry Pi", says Founder Hal Lui. "We wanted to create an intuitive and easy to use gaming platform that was easy to build, modify and program and of course, super fun to play. The hardware and development team at GameShell took their passion for retro gaming, their years of experience with hardware design and added some clever modern ingenuity to create the GameShell portable console and modular minicomputer."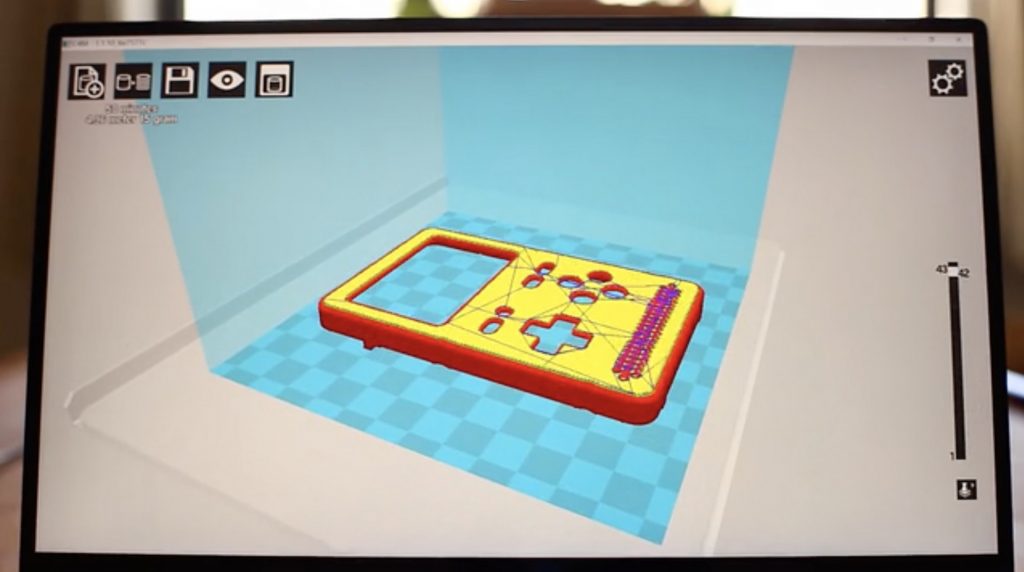 Modular and Programmable: Going Beyond Classic Gaming
If you want to drill down deeper, you can develop your own games and applications. The open-sourced GNU/Linux operating system that supports the most useful programming languages including Preset C, Python, LUA, and LISP.
The system includes a 2.7-inch RGB screen, programmable gaming keypad, stereo speakers, 1050mAh battery and an ARM-based dev mainboard with Wi-Fi, PMU chips, and video output. All these parts can be customized as a wireless speaker, a remote control, or to make smart toys that interact with other devices or even Lego blocks.
Please be adviced that the GameShell isn't a product you can buy and get delivered in an instant – theoretically, you're investing in this project (some advice here).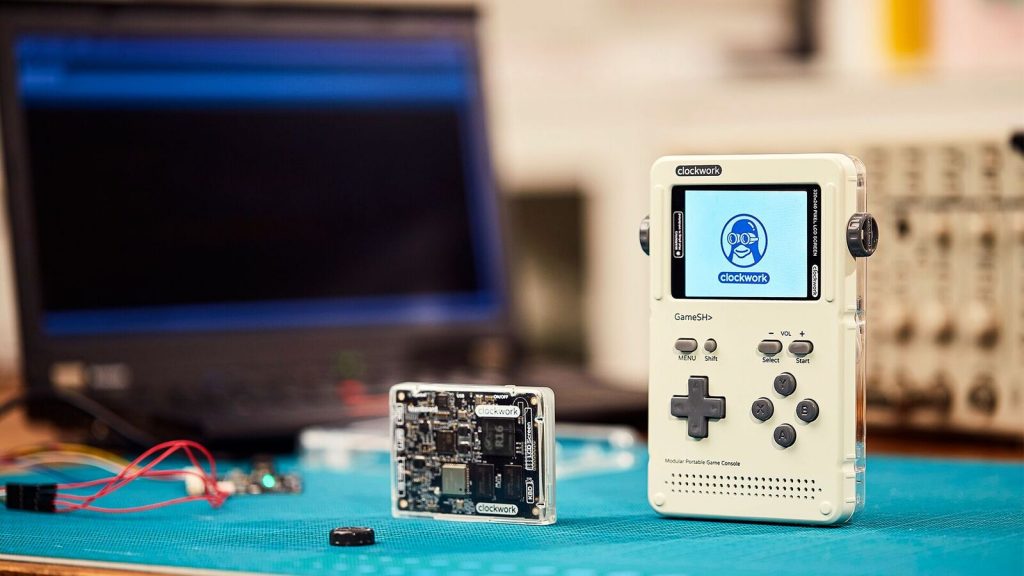 License: The text of "Retro-Game Console "GameShell" Lets You Customize Its Cases" by All3DP is licensed under a Creative Commons Attribution 4.0 International License.
Subscribe to updates from All3DP
You are subscribed to updates from All3DP
Subscribe
You can't subscribe to updates from All3DP. Learn more…