A research team from Jagiellonian University are using a desktop 3D printer to create silicone liver models to improve preoperative planning.
Surgeons are always keen to improve on procedures, speeding up operation times and sending patients home faster. It's been proven time and time again that using 3D printed models for preoperative planning could be a way to do this.
However, the technology isn't being implemented fast enough with the mean reason being cost. Currently, industrial grade printers have a price tag of over $200,000. Of course, this doesn't include a trained technician to work the machine either.
But, Jan Witowski is developing a solution to this problem. He, along with a team of researchers, is creating liver models using the humble desktop 3D printer. Currently, liver models are usually made using Polyjet or Multijet and cost around $5,000 per model.
The researchers from Jagiellonian University in Poland are developing human liver models for preoperative planning in a quick, cheap and easy manner.
"I chose Ultimaker because of its reliability. I need to have a printer that won't fail me when I am printing several 20+ hour print jobs day after day," explains Witowski.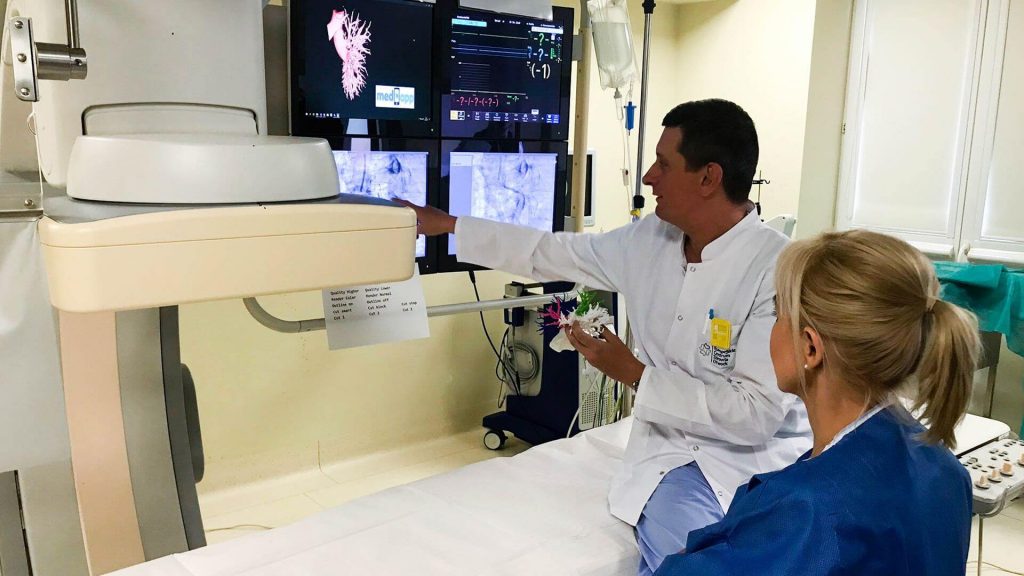 Practical Uses for 3D Printing in Hospital
The reason for choosing a desktop 3D printer is that it is quicker than other methods. Currently, it takes between four to seven days to create a model with an in-house industrial-grade 3D printer. Also, for most use cases, you don't even need the highest quality available – a good FDM print will do.
However, Witowski can create a model using a desktop 3D printer in just 60-100 hours while also hugely cutting costs. In fact, he recently worked with a 52-year-old woman who underwent two liver resections to test out the technology.
To ensure the surgery went smoothly, CT scans were used to understand the anatomical structure of the woman's liver. From the CT scans, Witowski's team could create virtual models.
They then turned the models into an STL file and 3D printed them in silicone. The result was a transparent, life-size liver model. It even has visible vessels and, the best part, it cost less than $150.
Witowski explains that SLA and SLS aren't suitable for preoperative planning printing, but FDM and silicone work well as they preserve details.
"I truly believe that using low-cost printing is a huge step towards personalized medicine. I'll definitely continue using Ultimaker, especially for high-impact projects where I need to be sure to provide results on time," Witowski concludes.
Source: Ultimaker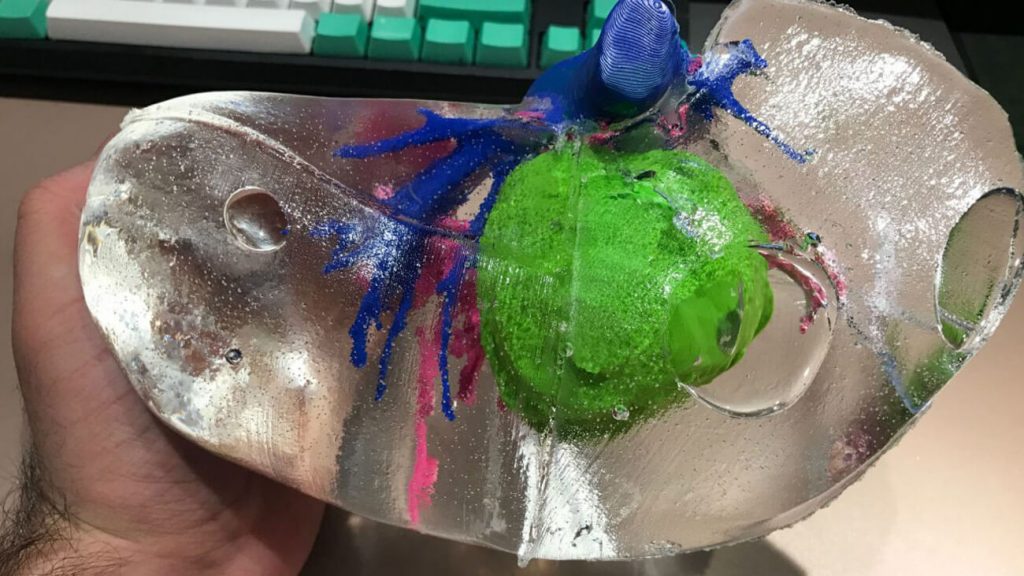 License: The text of "Researchers from Jagiellonian University 3D Print Liver Models for Preoperative Planning" by All3DP is licensed under a Creative Commons Attribution 4.0 International License.
Subscribe to updates from All3DP
You are subscribed to updates from All3DP
Subscribe
You can't subscribe to updates from All3DP. Learn more…