A team of surgeons and engineers in the US have used 3D printed femurs for surgery preparation in real world conditions. Their findings suggest that the aids can significantly reduce surgery time and cost.
More 3D printing in medicine: Revolutionizing Facial Reconstructive Surgery with 3D Printing
Clinical researchers from the University of California San Diego have devised a study to evaluate the usefulness of 3D printing when it comes to surgical preparation.
Under the microscope for their study: slipped capital femoral epiphysis (SCFE). The condition causes a deformity in the head of the femur, which affects how the femur connects with the pelvis.
The hip disorder is common among children aged 9 to 16. However, thankfully, it is a condition which is fixable with surgery.
Traditionally, the surgery takes place without the surgeon ever physically seeing the hip or femur they are rebuilding. By no means is the procedure a simple one, and it requires meticulous planning beforehand.
To delve into the possible gains from 3D printing tech, the team set about quantifying the results of preparing for surgery using patient-specific 3D printed bone models.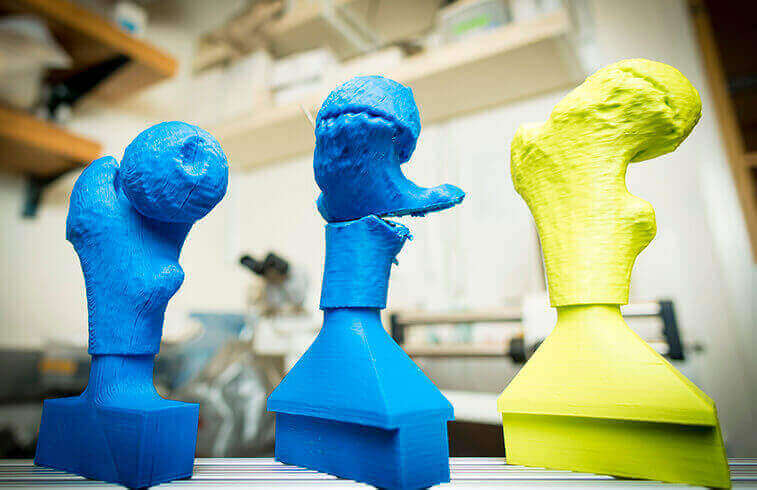 3D Printing Femurs Saves Time
The researchers' study, published in the Journal of Children's Orthopaedics, enrolled 15 children diagnosed with SCFE.
Ten patients were treated by one surgeon. Half with the surgery prep making use of an FFF 3D printed model and half without. These were compared to the five remaining patients, who were treated by two senior partners. This second group — without the use of 3D printed models — serve as a control group for comparison.
Across the benchmark indicators they set out for the study — patient BMI, surgery time and fluoroscopy time — they found that 3D printed models can greatly aid surgical planning. In fact, for the patients whose surgery preparation used 3D printed models, the surgery time decreased by some 38-45 minutes.
One key benefit is that surgeons can precisely practice the bone cutting required before they walk into theater.
Perhaps most interesting is the use of commercially available software to process the patients CT scans into viable 3D models. And printing a honeycomb-like structure for the infill — something entirely possibly with your standard desktop 3D printer — the researchers can mimic the properties of real bone.
In addition to surgery prep, the research could prove valuable in other areas, too. The study notes: "These models may be especially useful to overcome steep learning curves for complex procedures or in trainee education through mock surgical procedures."
Source: MedGadget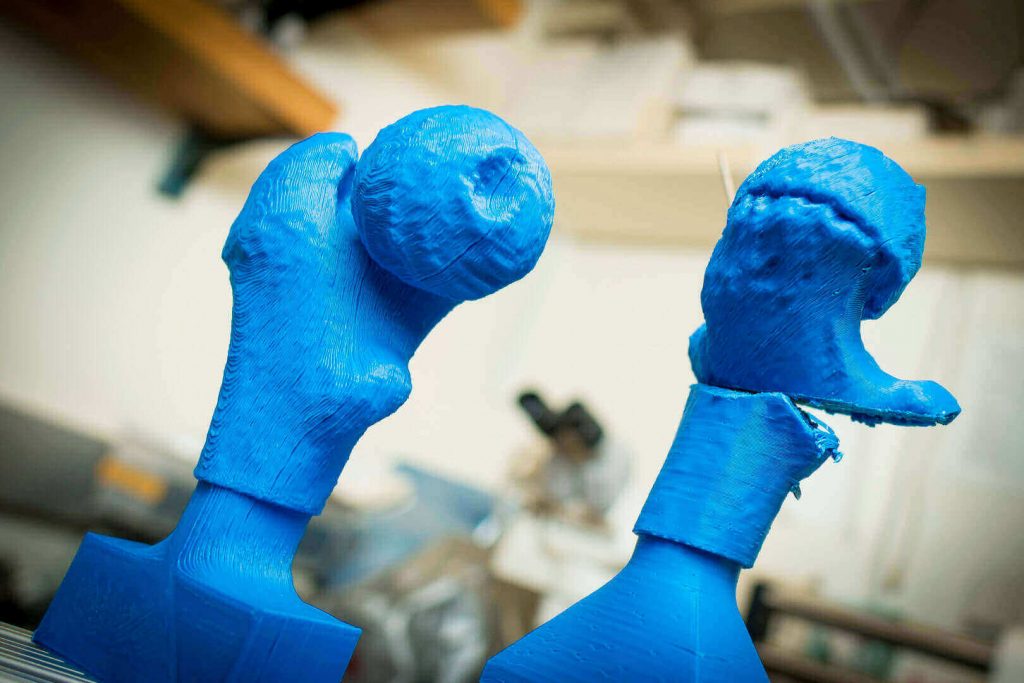 License: The text of "US Surgeons Optimize Surgery Prep with 3D Printed Femurs" by All3DP is licensed under a Creative Commons Attribution 4.0 International License.
Subscribe to updates from All3DP
You are subscribed to updates from All3DP
Subscribe
You can't subscribe to updates from All3DP. Learn more…