These researchers can help designers make better overhangs using dissolvable metal supports for 3D printing.
Printing overhangs may not be a huge problem for hobbyists, but it can cause serious hassle for designers. Researchers may have found a new technique for drastically reducing the post-processing time for 3D printed metal supports.
The team is comprised of a variety of researchers including Owen Hildreth, Arizona State University, Abdalla Nassar and Timothy Simpson, Pennsylvania State University, and Kevin Chasse, Naval Surface Warfare Center.
Using Dissolvable Metal Supports for Better Overhangs
Overhangs are a particularly complicated part of the printing process. Whether for form or function, they are included in all kinds of designs. The actual physical demands of overhangs, however, often lead to the need for supports, which means more work and a higher probability of errors.
This new way of dealing with supports is particularly creative. It takes advantage of differences between the chemical and electrochemical stability of different metals.
For example, the researchers created a stainless steel bridged structure with a 90° overhang using a carbon steel sacrificial support. The support was removed via electrochemical etching and, due to its chemical makeup, left no residual support material behind.
How it works
Researchers started by fabricating dissolvable carbon steel structures for 3D printing. These structures could act as temporary supports for large stainless steel prints. Then, the electrochemical etching was performed in nitric acid using bubbling oxygen to remove the supports.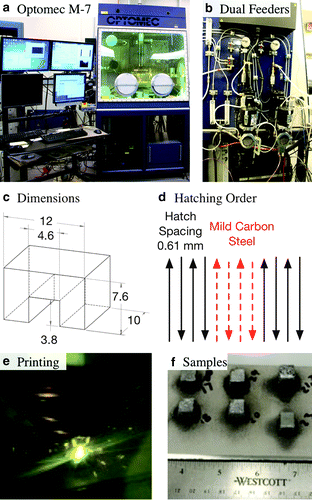 The importance of this new technique lies in the reduction of post-processing time. Support structures on 3D printed metal objects usually require machining operations to be removed. With soluble solutions, supports could be much more quickly, easily, and cleanly removed.
The researchers are optimistic and expect their results to have real, practical results for designers.
"We expect this process to be applicable to a wide range of metals and even oxides through selective chemical dissolution," they say.
This could be big news for designers and manufacturers and make printing with metal much less complicated. Read more about the team's efforts, and get all the scientific details, in their article here.
License: The text of "Researchers Develop Dissolvable Metal Supports" by All3DP is licensed under a Creative Commons Attribution 4.0 International License.
Stay informed with notifications from All3DP.
You get a notification when a new article is published.