The RepRap Wikipedia entry has become a battleground for an all-out editing war. Can objective writing AND open source 3D printing prevail?
Wikipedia and controversy often go hand-in-hand on the crowd-sourced encyclopedia, especially when a current topic becomes the subject of heated debate.
Earlier this month, a volunteer editor took such issue with Wikipedia's RepRap Project entry that they gutted the entire article.
The original entry for RepRap included over 3,900 words. There was detailed coverage about the history, technical aspects, and key personnel involved in the project. But on 5 March, those 3,900 words were savagely cut back to 283.
What was wrong with the other 3,617 words? According to the editor responsible, Jytdog, the text was wildly unsourced and told a biased story that sounded more like marketing than academic reference.
The inventor of the RepRap project, Adrian Bowyer, then stepped forward and offered to pen a new article. Unfortunately, he and many others were turned away due to a perceived conflict of interest.
Jytdog also complained about other editors for being too close to the topic, and deemed the Wikipedia entry as non-objective, breaking one of the few vital rules of the site.
"The goal [of the RepRap] is great. It is just that it was set 10 years ago and reality has not turned out that way. See here for example. There was little about real world impact — how it is going, how it is not going, in the article was and in that draft article."
To reiterate this position, Jytdog tracked any and all changes made to the Wikipedia article for several weeks, to make sure it did not revert back to its original state.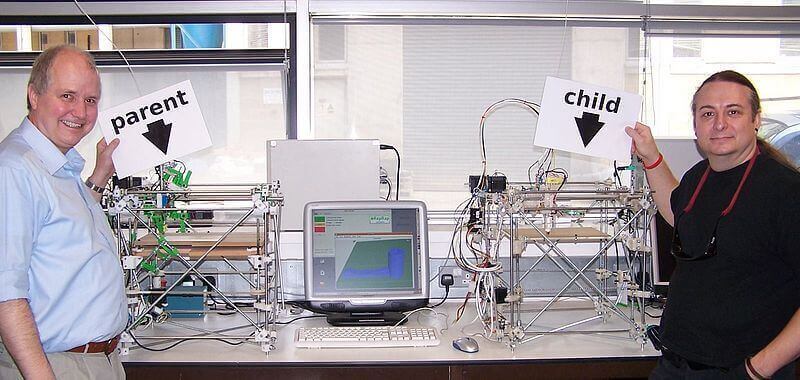 The Road to RepRap Wikipedia Hell Is Paved With Good Intentions
In the Great RepRap Wikipedia War, it would be very easy to paint Jytdog as the villain. Any good they hoped to accomplish by raising content standards has been thoroughly undone by their unfamiliarity with 3D printing, and blocking others from the editorial process.
Mercifully, the matter seemed to have been settled last week after Jytdog finally decided to back down, and restored much of the original entry. Their reason cited in an email to Motherboard was blunt:
"I don't much like working on topics where there are mostly low quality sources and active online communities; it just becomes a dramafest."
The RepRap Wikipedia war appears to be over, and a shaky peace accord has now been struck — the Wikipedia community has since placed the page on a watch-list, and put out a call for more editors to help improve the article.
Check out the entry's Talk section for a full breakdown of the bloody skirmish.
(via: Motherboard)
License: The text of "The Great RepRap Wikipedia Editing War of 2016" by All3DP is licensed under a Creative Commons Attribution 4.0 International License.
Subscribe to updates from All3DP
You are subscribed to updates from All3DP
Subscribe
You can't subscribe to updates from All3DP. Learn more…