If you're into 3D printing, Rachel Park doesn't need an introduction. As a journalist, she covered the 3D printing and additive manufacturing sector since 1996. She led 3D Printing Industry as Editor in Chief and also edited Disruptive Magazine for 3D Printshow. Currently, Rachel works as an independent freelance journalist and runs her own copywriting and editing company.
Here are Rachel Park's impressions of CES 2016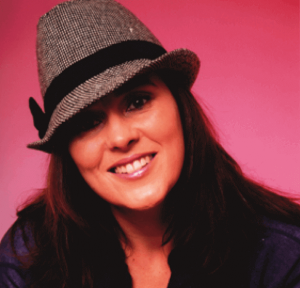 I was watching closely all of the news coming out of CES, the massive consumer electronics show that takes place the first week of the calendar year in Las Vegas and has become THE place for 3D printing companies to be seen, for some reason. Many 3D printing companies (generally those with desktop machines, ancillaires and/or consumer service offerings) make the trip to Vegas and choose this event to reveal their latest product offerings.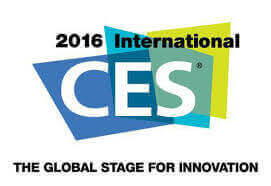 Both Stratasys, with MakerBot, and 3D Systems had new wares on show, although the general consensus seems to be that Stratasys was keeping a low profile at CES this year. The company did announce a new smart extruder for its 5th Generation MakerBot 3D printer, the original part somewhat diminished the reputation of the brand last year due to the high volume of issues. This new version has apparently been tested to death to ensure there is no repeat. 3D Systems on the other hand, after earlier announcing it is discontinuing it's Cube 3D printer, the very one developed specifically for consumers, announced a new metal machine and its high speed SLA process. Both of these additive platforms are definitively for industrial use, so the unveiling of them at CES is rather bemusing.
Among a raft of other news there were new 3D printers, software upgrades and new materials aplenty. UK based CEL Robox introduced a new dual material print head for its platform; Tiertime (China) demonstrated the new UP Mini 2 platform; Robo3D, based locally in San Diego, were highlighting two new 3D printers, one at the entry level and one at the prosumer level, along with new scented filaments (apple, blueberry, grape and strawberry!) and enhanced connectivity that allows users to print directly from a smartphone; and XYZPrinting, headquartered in Taiwan, exhibited no less than eight new 3D printer models. This is a company that from its inception has had the pedal to the metal and high volumes of sales seem to bear out this approach — the financial backing of its huge parent company, Kinpo Group, has made it possible along with the advantages of manufacturing in Taiwan.
Insight into a fascinating new machine came from Californian company UNIZ, which presented a new resin 3D printer that seems to be neither SLA or DLP. Fabbaloo got a much closer look at the machine, with some impressive details revealed. However, important to note that the company, while apparently well-funded, is heading to Kickstarter with the 3D printer soon. And with so many 3D printing fingers burned in that particular crowd-funding furnace, we all know that success, particularly in the long-term, is not necessarily a foregone conclusion. It looks like a very interesting offering though, and I will be keeping my eye on this one.
Familiar consumer brand Polaroid chose CES to introduce its new 3D printer — the Polaroid ModelSmart 250S. From the specs, it seems like a pretty basic FDM machine, albeit it looks a little different to its competitors and an interesting corporate addition to the market. It may prove significant, but it has a whiff of bandwagon-ism about it.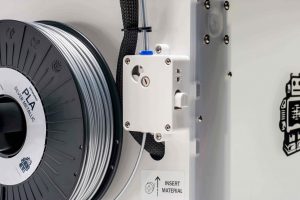 CES also saw Ultimaker, from the Netherlands, revealing new upgrades for its 3D printer range, plussing them up with the Ultimaker 2+ and the Ultimaker 2 Extended+. These upgrades include new interchangeable nozzles, optimized print results and enhanced surface quality. Many reported on two new machines from Ultimaker, but it's really not. What I take from the nomenclature chosen for the announcement is that the existing machines have undergone significant improvements, but these changes were not enough to even claim a third generation of the machines. I have no doubt that will come from this fast growing company that has managed its growth well and avoided many of the pitfalls of fast growth, at least so far.
New materials came from French 3D printing service provider Sculpteo, which introduced a new TPU, flexible material; Aleph Objects, which also announced upgrades to its hardware; and M3D, which highlighted two new proprietary filament materials.
Fuel3D introduced an interesting new proposition for its portfolio of scanning and software products. Specifically a new 360-degree head scanning system, which has been developed to fully capture the head of a given subject and can be applied in many areas including for custom headgear, virtual reality, visual and entertainment. Along with this Fuel3D also introduced new software in the form of a new cloud-based processing system. Talking of software, Matter Hackers introduced MatterControl, a new development for its ecosystem that permits wireless 3D printing.
A great deal to ponder on already, but I think perhaps the two announcements emanating from Vegas that intrigue me most are from Ireland's Mcor and US based Whiteclouds.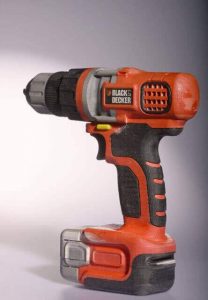 Mcor Technologies — a family business that made its name developing and successfully commercializing a paper-based 3D printing process (selective deposition lamination), which is also capable of producing full colour prints across the CMYK spectrum — has introduced a fully capable desktop platform the ARKe, based on the same full colour tech. I have been aware of this development for more than a year, but this company, which places as much emphasis on ethics as it does on sales has been ironing out all the creases, and, I now suspect, navigating a transition in its whole business model. The ARKe, at £6000, is pretty much offering the same capabilities as its big brother, the IRIS which retails around £40k; but within a much more compact footprint. Thus, it seems volume sales, and a different consumables model, demand operational changes. The company's extensive reseller channel will be key to this, as pointed out by designer Kevin Quigley on social media yesterday. But while volume of sales will be important, I understand from the Mcor's leaders that the emphasis is more on the volume of users and increasing accessibility with a safe 3D printing technology. A nuanced differentiation, I grant you, but an important one I think. The eco-friendliness of the consumables (the paper and the glue) is hard to deny, particularly when compared with ABS, or even PLA, the effects of which are still not fully known but raise concerns across many quarters. Mcor will still be targeting industrial sales by all accounts, but a key aim with the ARKe is educational institutions and I applaud that, and will continue to do so.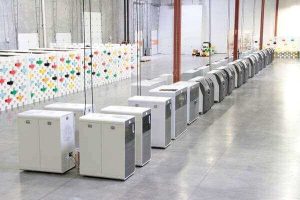 The other intriguing announcement out of CES came from WhiteClouds, a 3D printing company founded by Jerry Ropelato in 2012. Originally the company was set up as a media and service company, but the media angle never really took hold, while the 3D printing service has flourished. The company operates one of the largest full-colour 3D printing services in the US, with a 60,000 square foot facility and is a 3D Systems' distributor in the same region — the two are not mutually exclusive activities, as the colour platforms that WhiteClouds run are from 3DS' ProJet range developed from the acquired ZCorp technology. However, at CES WhiteClouds announced that it had acquired 3DplusMe, a company that developed a 3D-scan-to-print service for customisable, full colour, 3D printed products — rather a nice fit, I thought. Even more so when you consider some of the licenses 3DplusMe brings with it, which includes Marvel, DreamWorks, Hasbro, Harry Potter, The Lord of the Rings and numerous US sports leagues. Here the CES announcement makes absolute sense as there is a definitive consumer focus, one that is only set to grow by way of a dedicated, knowledgeable, efficient and now very well connected 3rd party 3D printing company providing 3D-as-a-Service (3DaaS).
In closing, one other interesting trend I noted from CES was the geographic spread of the companies with big announcements – and I find that gratifying. Although the US, naturally, still won out on this front the fact that companies from all over the world from as far afield as Taiwan, China and many countries in Europe were all prominent is testament to the global village we live and work in.
License: The text of "Rachel Park: CES Sets the Scene for 2016" by All3DP is licensed under a Creative Commons Attribution 4.0 International License.
Subscribe to updates from All3DP
You are subscribed to updates from All3DP
Subscribe
You can't subscribe to updates from All3DP. Learn more…