The new Ultimaker 2+ and Ultimaker 2 Extended+ series is launched at CES 2016. They offer several much needed improvements over the older models.
It seems, Ultimaker has found the recipe to make people want their 3D printers. Elegant design, high-quality results, all without giving up the maker, open source philosophy and style. The only thing that was still partially missing is a degree of reliability that would come in very handy to what is shaping up to be Ultimaker's main target: educators and professionals who are looking for a desktop system.
"We are excited to release two new 3D printers at CES this year," said Jos Burger, CEO of Ultimaker. "The Ultimaker 2+ and Ultimaker 2 Extended+ are results of countless collaborations and insightful feedback we have received from the Ultimaker community. Both printers feature crucial upgrades based on what our customers are looking for in a 3D printer."
The price for the Ultimaker 2+ is €1895, the Ultimaker 2 Extended+ €2.495. Here you find reviews of
Here you find reviews of the the older models Ultimaker 2 and the Ultimaker 2 Extended.
Ultimaker 2+: What's New
It seems Ultimaker listened closely to their user's feedback – they've accessed most of the common problems of their printers.
1. Interchangeable Nozzles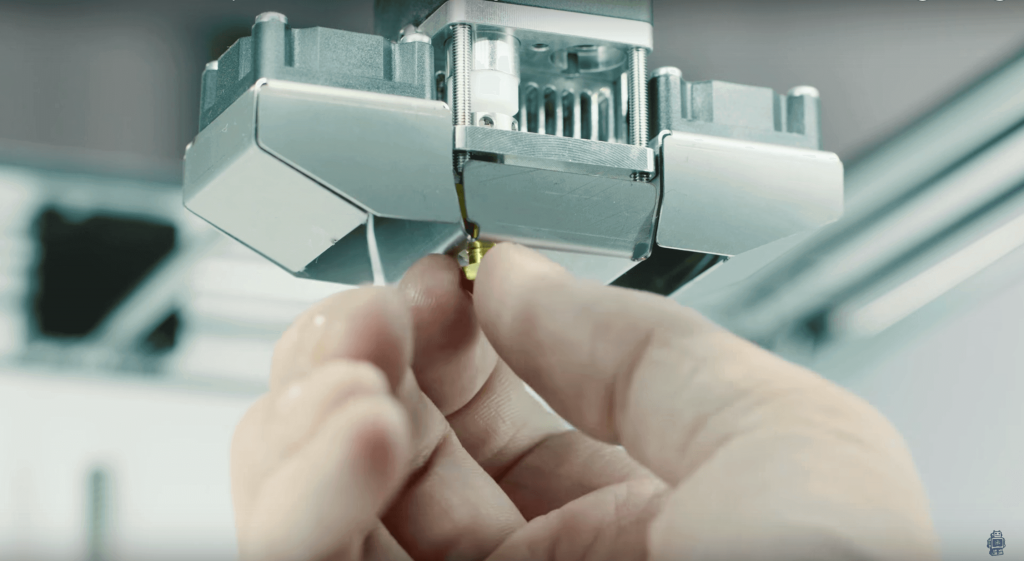 First, they introduce new Interchangeable Nozzles (ranging from 0.25 to 0.8 mm). They give users the freedom to change nozzles in a matter of seconds. This is making it easier to work with different materials and different color filaments. Changing the nozzle on the fly also eases maintenance and gives the possibility to choose between highly detailed prints or high-speed prints.
2. Better Feeder
The second addition that will be highly appreciated by Ultimaker owners. It's a more powerful geared feeder, which is going to make printing materials less likely to skip. This, in turn, will result in even better surface quality. In fact, Ultimaker's printing quality is already top level when the filament does not run into skipping problems, so eliminating them will ensure a more repeatable result.
3. Better Vent Control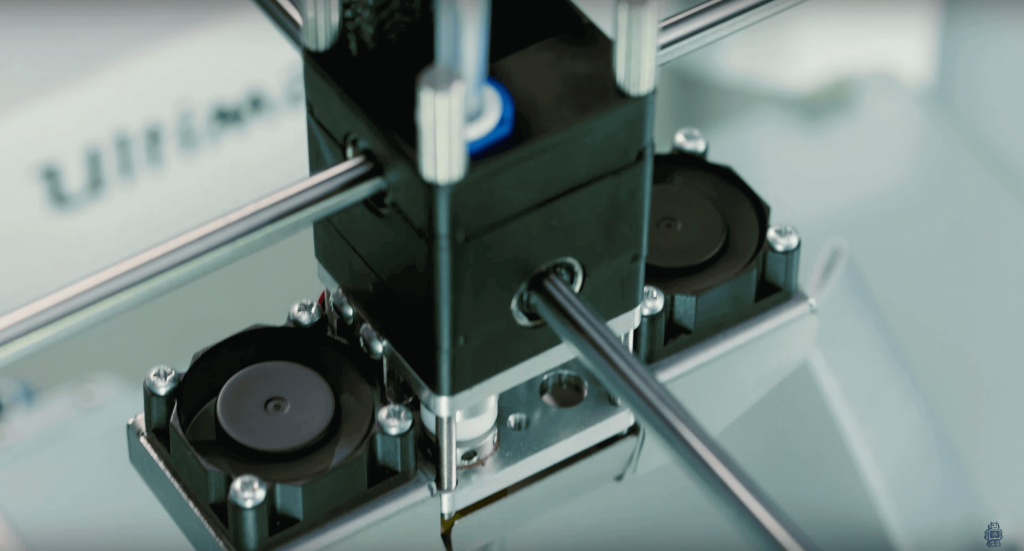 The final big improvement is on the vents. The new and improved cooling system will serve to exert superior control on the temperatures around your print so that surface quality will be further enhanced.
Strong Competitor to Makerbot and Zortrax
Along with meeting its users' requirements, making the top selling Ultimaker 3D printers even more reliable is key in the company's strategy that aims to empower professionals, educators and makers to discover, learn and create more efficiently by offering and supporting a full infrastructure of 3D printers, software and materials.
To this end the company is working with industry leading partners such as Solidworks, Spark, the 3MF Consortium and leading global manufacturers of materials. Ultimaker also promises that more innovations will be unveiled during the course of 2016.
"We have seen great success this year with professionals and educators who can optimize the modular components of our infrastructure for their own specific needs," says Jos Burger, CEO of Ultimaker. "Ultimaker has seen an expansion of sales within industries such as Aerospace, Automotive, Healthcare, Energy and Education especially within engineering, design and manufacturing in the past year. We look forward to see how Ultimaker's global community will continue to grow and help it create the products of the future."
The company's presence at CES in Las Vegas is not casual. During 2015, Ultimaker printers have been adopted by several leading North American Universities. The company is also working with the University of Illinois to develop a new massive open online course (MOOC) on 3D Printing that is scheduled for release via Coursera in 2016. Ultimately, Ultimaker wants to become the North American leader in desktop 3D printing. And the new Ultimaker+ range represents two new steps in this direction.
https://youtu.be/Xinuz_CpbbE
License: The text of "Ultimaker Launches Improved "Ultimaker 2+" Series at CES 2016" by All3DP is licensed under a Creative Commons Attribution 4.0 International License.
Subscribe to updates from All3DP
You are subscribed to updates from All3DP
Subscribe
You can't subscribe to updates from All3DP. Learn more…