Artist Rachel Goldsmith creates unbelievable art using a 3D printing pen. The 3Doodler artist shares some of her newest techniques and experiences.
Rachel Goldsmith makes art using a 3Doodler. Her Painting in Plastic series includes incredible art that looks anything but printed. They could be sewn, or they could be precious artifacts, but it's actually all 3D printed. Since then, her art has continued to evolve and fully take shape, and she's even presented one piece to former US-president Bill Clinton.
Now, she's ready to make even better art. "I'm at the cusp of the wave in utilizing it in general, as well as in fine art specifically," Goldsmith tells 3Doodler. "I have spent the last few years experimenting, developing and now refining an arsenal of techniques that I can employ to create fine art."
New Year, New Techniques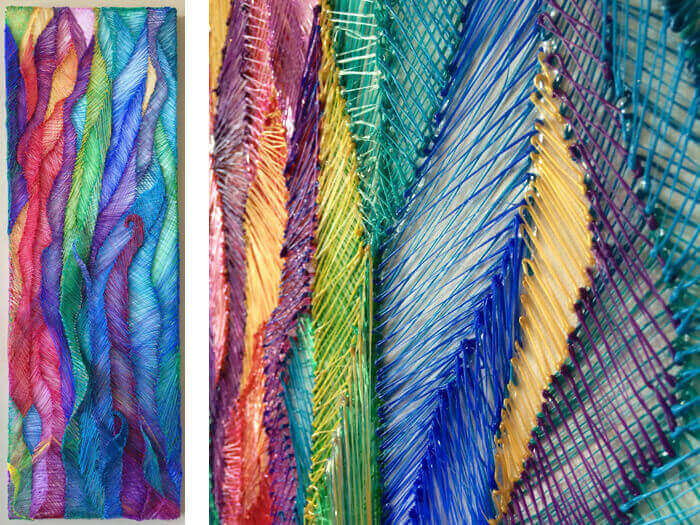 One of her newly developed techniques is the "Anchor and Pull." She uses the pen to create an anchor and then drags the melted plastic to create "webs." This can be seen in her Kelp series, as pictured above.
Similarly, her piece Red Shell achieved an incredibly distinct look. It looks so distinct, it couldn't possibly have been done with just a 3Doodler. In fact, this piece required an unexpected prop: an oven. As Goldsmith explains:
"I heat the oven to 425 degrees°Fand place the plastic on tin foil to "bake" for about 5 minutes. If it is in for longer it will bubble, which is sometimes the goal, but not always!… For my most recent use of this technique, I extruded circles… a lot of circles… and then more circles. I heated them in the oven and then used a heat gun to collage them together."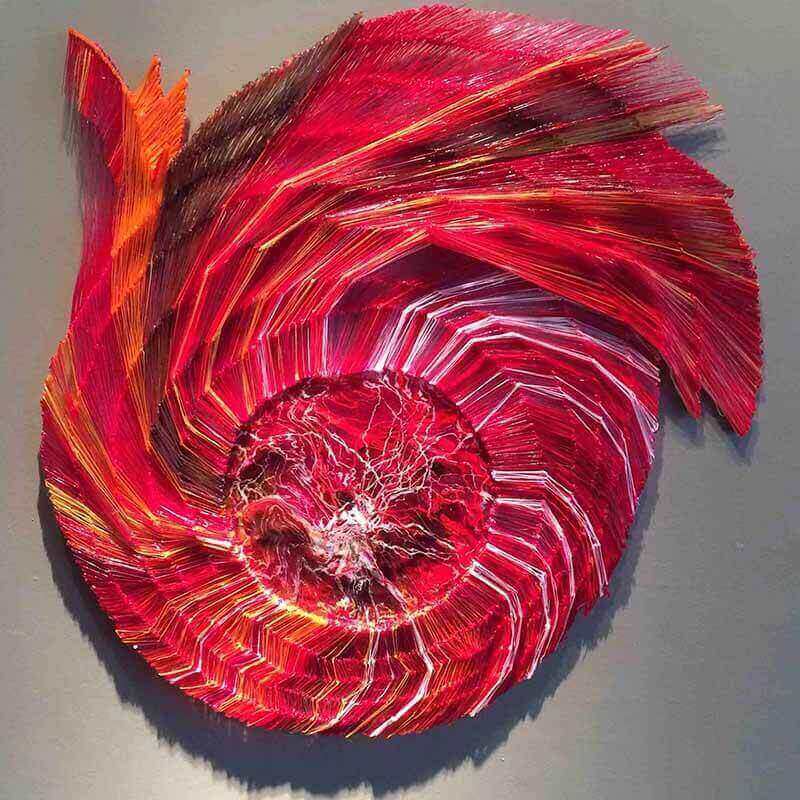 That circular, time-consuming piece is Under the 'Hey Now' inspired by the scuba-diving boat called 'Hey Now.'
In an interview with 3Doodler, she was asked about the role of nature in her art. Goldsmith's art often features vines, flowers, natural imagery and textures. While Goldsmith may never have intended to let her art become one with nature, she admits that the process has come full circle.
"The amazing thing that I have noticed is now, when I'm out and about, I notice things that look like my artwork, as opposed to creating artwork that looks like the things I see. It has both come full circle and has become fluid – the inspiration is going both ways."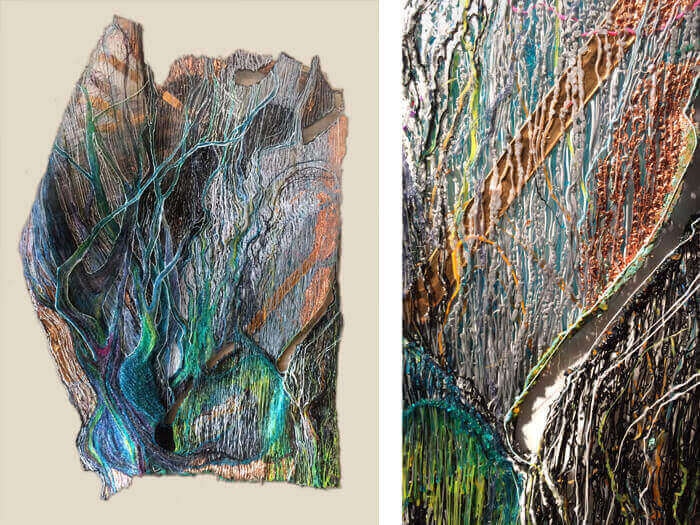 Check out her instagram for more 3Doodlered art.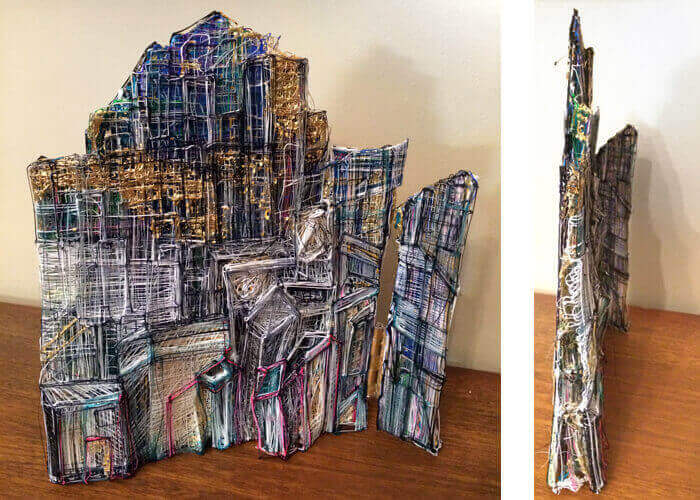 License: The text of "Rachel Goldsmith Uses 3Doodler, an Oven To Make Art" by All3DP is licensed under a Creative Commons Attribution 4.0 International License.
Stay informed with notifications from All3DP.
You get a notification when a new article is published.