It's a new dawn, a new day, and Brook Drumm is feelin' good. Here's the new Printrbot Simple V2, shipping in July and open for pre-orders.
Launching today is the latest and greatest iteration of the Printrbot Simple, called — imaginatively enough — the Printrbot Simple v2. The new model is now available for pre-order and begins shipping in late July.
As the name implies, the Printrbot Simple v2 is focused primarily on ease of use and hassle-free 3D printing. It has an extensive list of not-so simple upgrades, including wi-fi connectivity and an LCD touchscreen. Yay!
Printrbot CEO Brook Drumm had this to say about his new baby:
"As far as hardware, the new Simple is sleeker, with my usual quirky minimalism… Love it or hate it. It dumps the round rods and bearings for all linear rails and carriages. We have improved the zy assembly to be a single block of aluminum — no adjustment or nuance when building it, it's remarkable simple. But simple is hard. And again, these upgrades are pricey to do, but I think it's worth it."
Ah yes, the price. With the new Printrbot Simple v2 there's a price hike of 50%, pushing the cost up to $899 dollars. But for those folks who wish to pre-order there's a small discount of $50 bucks to ease the pain.
Printrbot Simple v2 Features and Upgrades
The specs that have been shared so far are wi-fi capability for untethered printing, an LCD touchscreen, a UBIS 13S Hot End, linear rails and bearing carts, updated electronics with a Printrboard G2 and Powrboard, and dual power plugs.
Quite hilariously, the Printrbot Simple v2 also adds a feature that customers have been crying out for: an on/off power switch that, the company admits, has been "long overdue".
Looking closer at the artsy-fartsy promo shots, it *looks* like the printbed has a layer of carbon fibre, though we don't know if it's heated as standard. Another major change is that the hot-end is now enclosed within a steel cage, and there's the addition of a blower fan; two design features carried over from the Printrbot Play.
The weight of the new machine is 16 lbs, with dimensions of 19 x 16 x 20 in. We're not clear on the build volume, but we're assuming that it won't be less than 6 x 6 x 6 in, as per the previous generation Simple.
Overall, we like the look of the new Printrbot Simple v2, but the proof is in the printing. Let us know if you're ordering one, and how it's working out for you.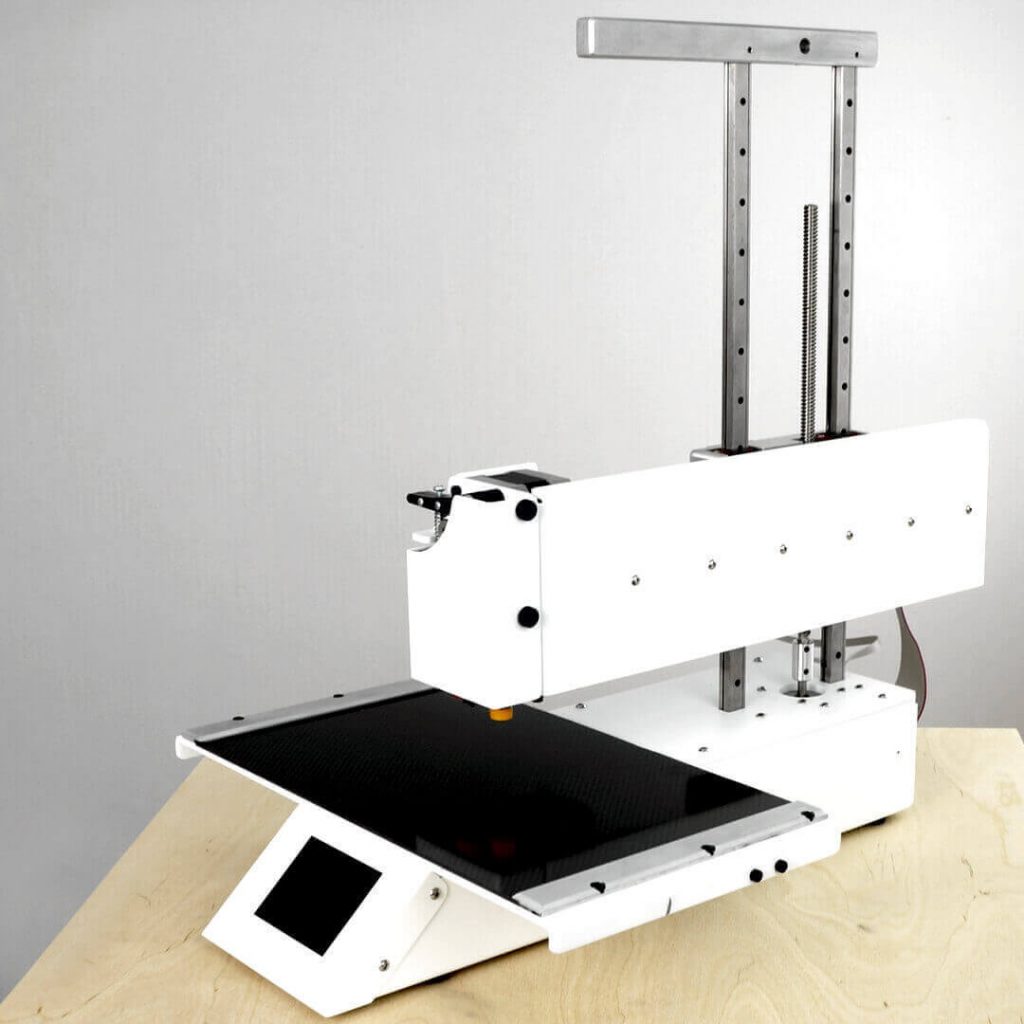 License: The text of "Printrbot Simple v2 Announced with Wi-Fi and Touchscreen LCD" by All3DP is licensed under a Creative Commons Attribution 4.0 International License.
Subscribe to updates from All3DP
You are subscribed to updates from All3DP
Subscribe
You can't subscribe to updates from All3DP. Learn more…