Canadian company Print the Future is launching a 3D printing chain, inviting customers to personalize purchases and print them in store.
3D printing is becoming simpler to use and we're able to print using more materials. But why aren't there more 3D printing stores popping up around the world?
The CEO of Print the Future, based in Vancouver, wants to address this conundrum. Neil Patel is now developing the world's first retail chain for 3D printing in Canada. He feels very strongly about the concept:
"It just makes no sense the world's biggest industrial secret that's been around 30 years won't be unleashed on the world population… I just can't see why that isn't going to become part of life."
To educate his fellow Canadians, Patel's Print the Future stores will also offer workshops. They'll also allow a customer to design and buy a personalized 3D print.
So far, Print the Future has opened a 3D printed, pop-up furniture shop in NYC. But they're now working on opening a store in the city of Vancouver.
From chocolate designs to furniture, Patel wants his customers to be able to fabricate whatever it is they need, according to their own tastes.
Print the Future offers Immersion in a World of 3D Printing
Patel envisages bringing personalization to everyone's home. He explains:
"For me, 3D printing is where BlackBerry was 10 years ago… Jump forward now almost 10 years, we've got smartphones, we've got the Apple store, we've got Android, and we've got apps that we use in our daily lives. Really, we're immersed in our smartphone."
However, he doesn't simply want to sell to the masses, Patel intends on teaching too. At a 3D printing workshop in store, anyone can learn the necessary skills required for using the technology. Patel believes that it's unfamiliarity which keeps people away from 3D printing.
Currently, Print the Future is trying to close its first round of funding. Patel is looking to secure US$25 million before listing on Nasdaq, which he hopes to do by the end of the year. He foresees opening a new store every quarter in 2018.
Is the market truly ready for a chain of 3D printing stores?
"We're at a point where there are enough companies, enough materials, enough printers and enough investments that's gone into 3D printing, that the timing's now."
Source: Business Vancouver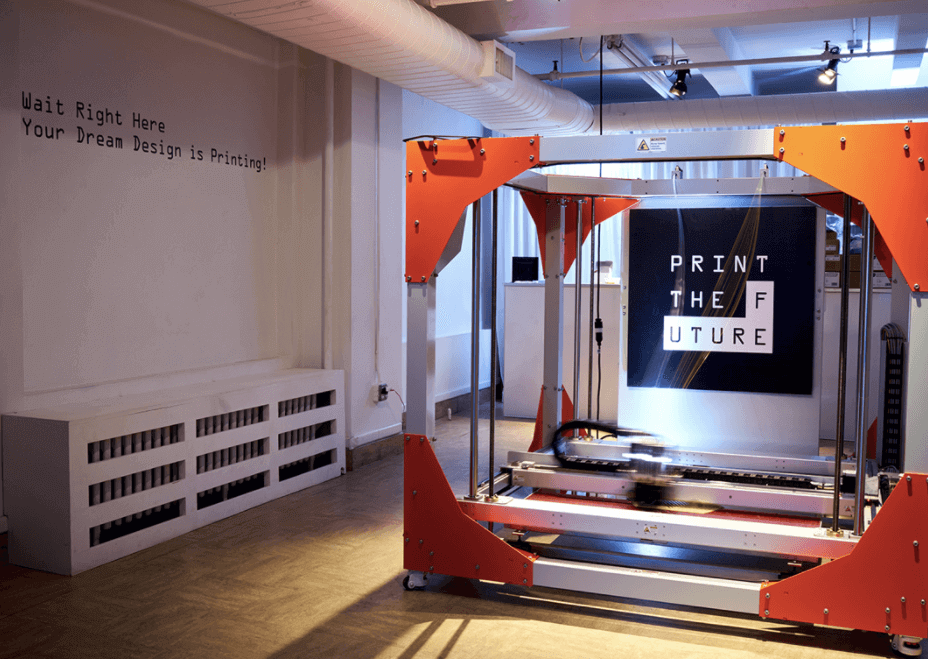 License: The text of "Could Print the Future Launch World's First 3D Printing Chain?" by All3DP is licensed under a Creative Commons Attribution 4.0 International License.
Subscribe to updates from All3DP
You are subscribed to updates from All3DP
Subscribe
You can't subscribe to updates from All3DP. Learn more…