In the wake of falling milk prices in the Netherlands, a farmer has developed Print Cheese, a new business to 3D print fresh gouda cheese.
Print Cheese is an innovative new business from Michaëla van Leeuwen, a farmer in the eastern region of the Netherlands, which was first launched at a food conference last April.
The idea is simple; to diversify her business with 3D printed gouda cheese, to help compensate for falling milk prices in the Netherlands.
After van Leeuwen and her husband were forced to relocate their farm, she decided to combine her knowledge of cheese with 3D printing — which she had already been exploring outside of farming. As she explained in an interview with ABC:
"I searched if there was anyone who printed with cheese, because chocolate was already being used. I found out that nobody had tried to print with gouda cheese or fresh cheese. So I started a project and found that it was possible to print with fresh gouda cheese."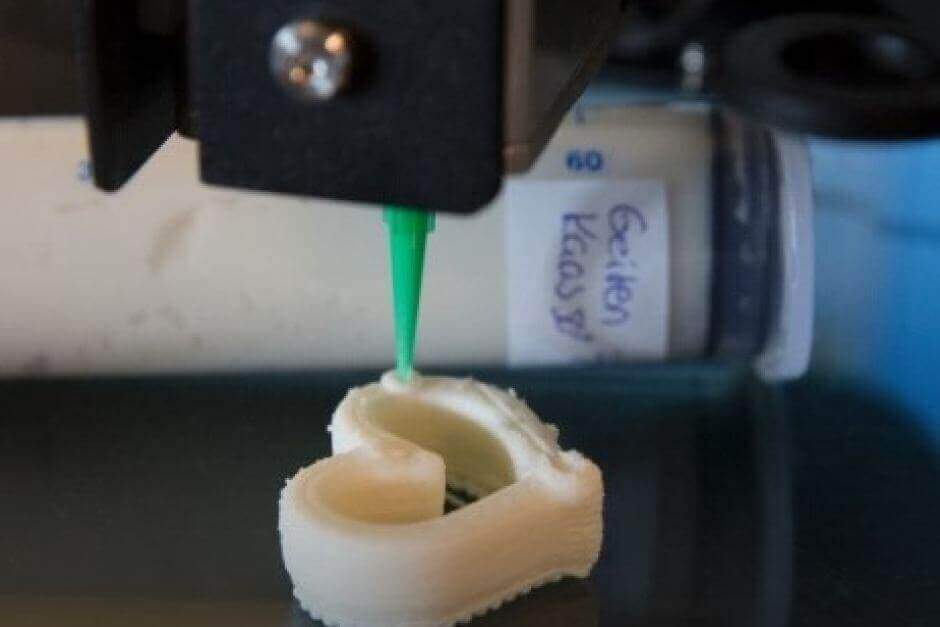 Print Cheese Brings Cow and Customer Closer Together
The technique behind Print Cheese is pretty straightforward. van Leeuwen prepares a soft cheese which she can then extrude and print in a variety of shapes.
And she has some interesting ideas for marketing her new business. How about 3D printing an edible sculpture of your loved one for St. Valentine's Day? "You can have a sculpture of your husband in gouda cheese," she enthuses.
van Leeuwen reckons that an added benefit is of this new product is that she can build a relationship with her customers.
"People in Holland are searching (to know) where their product is from," she said. "(Consumers) want to hear the story, they want to meet the farmers, they want to see the cows in the fields."
By using 3D printing, van Leeuwen has not only managed to create an interesting new business model, but is able to tell her story to help gain momentum. Future plans for the business include selling 3D cheese printers to other cheese makers and dairies.
She said: "I use the printer to communicate with our consumer and explain how our cows are living and how we take care of them."
Here's a local news segment of Print Cheese in action:
https://youtu.be/uIbe4iSC3lU
License: The text of "Print Cheese brings 3D Printed Gouda to the Masses" by All3DP is licensed under a Creative Commons Attribution 4.0 International License.
Subscribe to updates from All3DP
You are subscribed to updates from All3DP
Subscribe
You can't subscribe to updates from All3DP. Learn more…