What do a race car driver, a pink ribbon, and the International Space Station all have in common? Why, 3D printing, of course.
Professional driver Pippa Mann, whose pink and white race car was sponsored by Made In Space for the Indy500 last May, is continuing her partnership with the 3D printer maker in spectacular fashion.
This October will be Breast Cancer Awareness Month. To mark the occasion, Made In Space will use its commercial 3D printer aboard the International Space Station (ISS) to create a pink ribbon. It will then be returned to Earth and auctioned to benefit the Susan G. Komen Foundation.
"When Made In Space reached out to me with their concept for this partnership, they immediately captured my attention and imagination. I'm so geeked out by this," says Mann. She continues:
"I always love it when our racing program partners also want to find ways to engage and support in our fund-raising mission for Susan G. Komen, but to me, the idea to tie these two promotions together in this way hit the cool factor out of the park. I love that we have a technologically advanced series that tech companies are interested in, and I'm so excited to have these guys on board, and to be part of producing this breast cancer ribbon in space this October!"
Mann has the distinction of being the only woman among the drivers at the Indianapolis Motor Speedway this year. Her work with the foundation began four years ago, during her second participation in the Indy500.
The Susan G. Komen Foundation was founded in 1982. It's one of the world's largest non-profit organizations funding breast cancer research and began using the Pink Ribbon logo in 2008. Today, the ribbon is an international (soon to be intergalactic) symbol of breast cancer awareness.

Pink Ribbon is First 3D Printed Model in Space for Charity
Made In Space is very excited about using its unique partnership with Mann to support the foundation. Andrew Rush, President and CEO of Made In Space, says:
"As an aerospace company, we have a natural appreciation for engineering excellence and Indy racing is a great demonstration of that. Pippa is a terrific representative of the sport and fantastic role model. We are also excited to support Susan G. Komen's important work of making an impact in the fight against breast cancer."
The 3D printed pink ribbon will be unique in history; 3D printing an object in space for the purpose of fundraising has never been attempted before. Made in Space's Additive Manufacturing Facility (AMF) on board the ISS will print a ribbon roughly 9cm long using a special pink filament. The filament has been cleared for safety by NASA and will be sent on an upcoming resupply mission.
While plans are to print the ribbon in October, the auction won't start until the new year. The entire process to print in space and send a part to Earth is a complex one. Parts are first tested on the ground to fine-tune printer settings. Once ready, print commands are sent to the AMF aboard the ISS.
After printing, astronauts remove and photograph the objects. Next, they place them in stowage bags for protection during the return trip to Earth aboard resupply spacecraft. Made In Space works closely with NASA to coordinate the return of the parts to Earth.
Source: Pippa Mann & Collect Space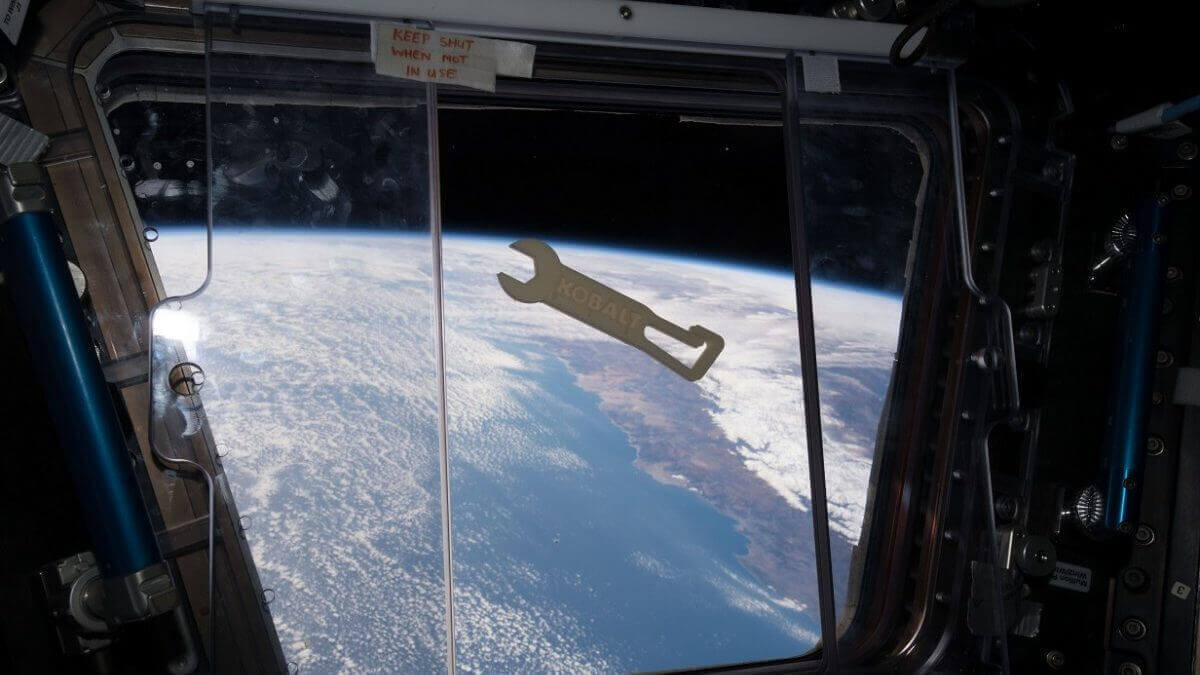 License: The text of "Pink Ribbon will be 3D Printed in Space for Breast Cancer Awareness Month" by All3DP is licensed under a Creative Commons Attribution 4.0 International License.
Subscribe to updates from All3DP
You are subscribed to updates from All3DP
Subscribe
You can't subscribe to updates from All3DP. Learn more…