Next year, IKEA introduces its first ever 3D printed objects in the OMEDELBAR collection, a collaboration with stylist Bea Åkerlund.
Don't Miss: Things to 3D Print: 40 Home Decor 3D Printing Ideas
In collaboration with the stylist Bea Åkerlund, IKEA is releasing a collection that's a historic first for the Swedish furniture giant.
OMEDELBAR is a mesh hand to hang on the wall or use as a decorative hanger for your jewellery, and it's made with a 3D printing technique called selective laser sintering (SLS)
Its complex design would not be economically feasible via traditional techniques like injection moulding. According to Jakub Pawlak, Trader Free Range IKEA Poland, who is in charge of the project:
"As one of the first major brands, IKEA will be using 3D printing in furnishing mass production. I am really proud of the project. It demonstrates how IKEA, being an innovative company, is always on the search for new ways of doing things and explore the latest technology to do so."
In many ways, the deconstructed design of a human hand also functions as a powerful metaphor. It's a hand reaching out for something new, symbolizing a dramatic shift in production methods that will have a global impact.
"We started this project one and a half years ago, predicting the boom in 3D printing in mass production," continues Pawlak. "Traditionally the technology has been used for prototyping in high-tech industries or moulds used for traditional production methods. Now, we are closing fast on the breaking point where 3D is cost efficient in mass production."
In those terms, the OMEDELBAR hand has already secured its place in design production history.
IKEA says OMEDELBAR is Just the Beginning
Don't Miss:
Sharing more details about the future of 3D printing at IKEA, Jakub Pawlak talks about four directions it might take. Some are already in progress; some might occur within the next couple of years.
"One is demonstrated by the OMEDELBAR hand, small decorative objects with some or no functions built into them. Another is small life hacks. Before, using traditional techniques, we needed huge quantities to be able to produce these kinds of items. With 3D we can experiment, and try things in a whole new way."
The third direction concerns the complex designs made possible by the new technique. "Before, we could have a great design that we had to scrap because of the complexity required in a small fitting detail," says Pawlak. "Now, our designs will be a lot more limitless."
Finally, Pawlak predicts that 3D printing on demand will become a reality as the prices continue to fall. "We are following this development closely. But I predict that in two years' time IKEA will have some kind of solution for this," he says. "But if there will be printers in our IKEA stores, printer stations close to the different markets or local pickup points, this is still to be seen."
Source: IKEA Today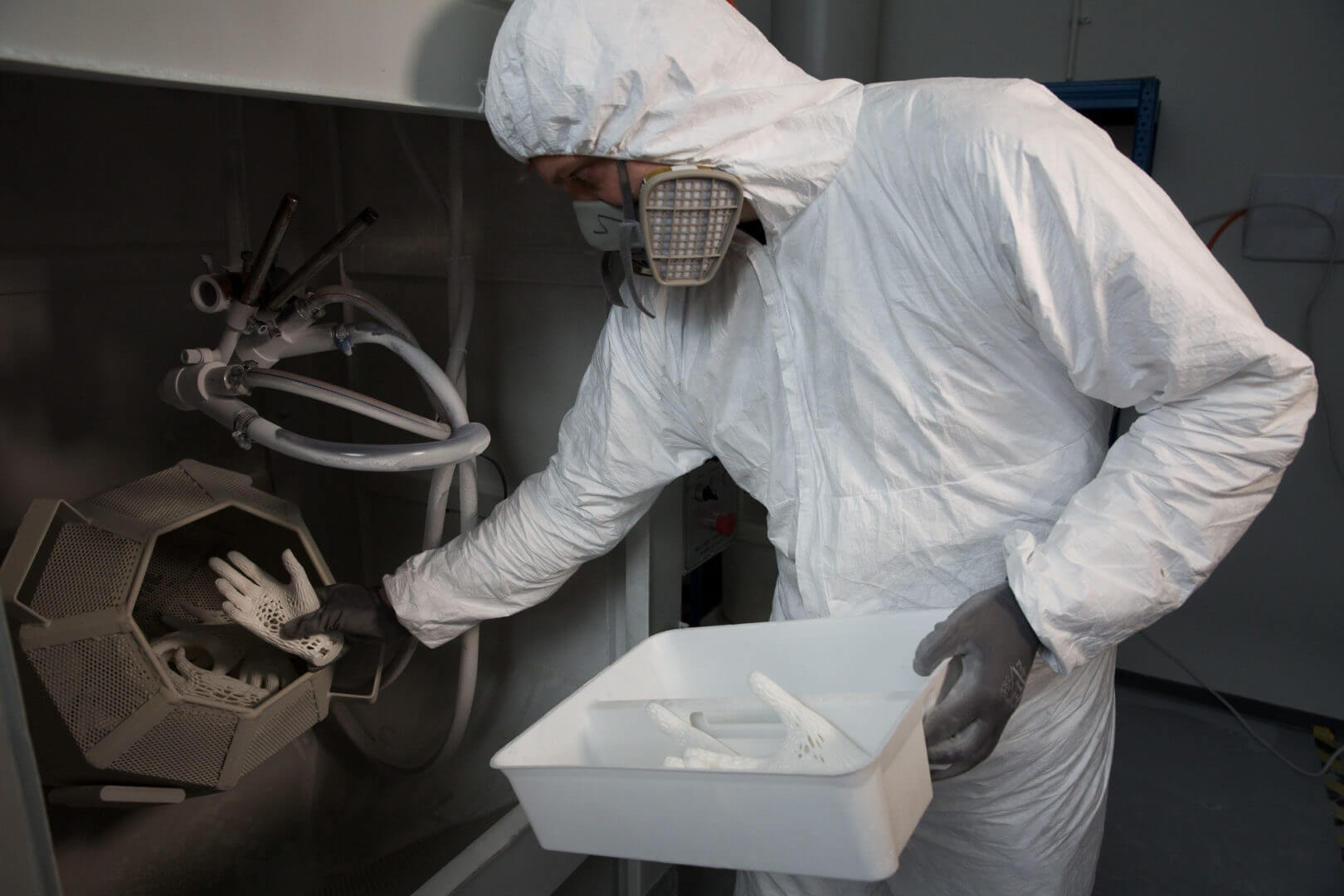 License: The text of "OMEDELBAR: First 3D Printed Items in Mass Production at IKEA" by All3DP is licensed under a Creative Commons Attribution 4.0 International License.
Subscribe to updates from All3DP
You are subscribed to updates from All3DP
Subscribe
You can't subscribe to updates from All3DP. Learn more…