The Academy would like to thank additive manufacturing technology for the chance to create a 3D Printed Oscar in honor of the 1929 original.
The Oscars are a serious institution. They've been around for almost 90 years, and every year the awards ceremony is live broadcast to over 225 countries and territories worldwide.
To better honor the tradition, the Academy of Motion Picture Arts and Sciences has adopted modern technology to better preserve their past. In fact, they've been using 3D printing techniques to create their Oscar statuettes.
Since 2016, the iconic awards have seen a fresh interpretation of an original statuette from 1929, recreated using 3D modeling, 3D printing, and lost wax casting.
Did you think that the Oscar trophy had remained unchanged all these years? Not so! Changing manufacturing techniques over the decades had resulted in a "softening" of the art deco design, which the Academy had decided it was time to restore.
Here's a comparison of the 1929, 2015, and 2016 statuettes for reference.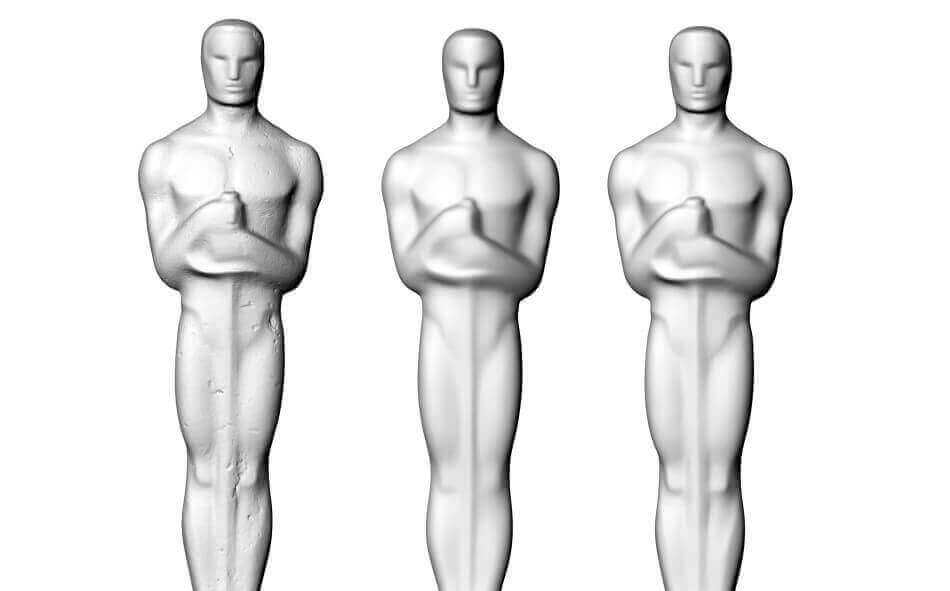 The Polich Tallix Fine Art Foundry, based in Rock Tavern, NY, is responsible for the new design, and it's a time-intensive process. Creating 50 statuettes takes approximately three months.
The process began with a digital scan of an original 1929 statuette, which is merged with a digital scan of the pedestal base from the 2015 version.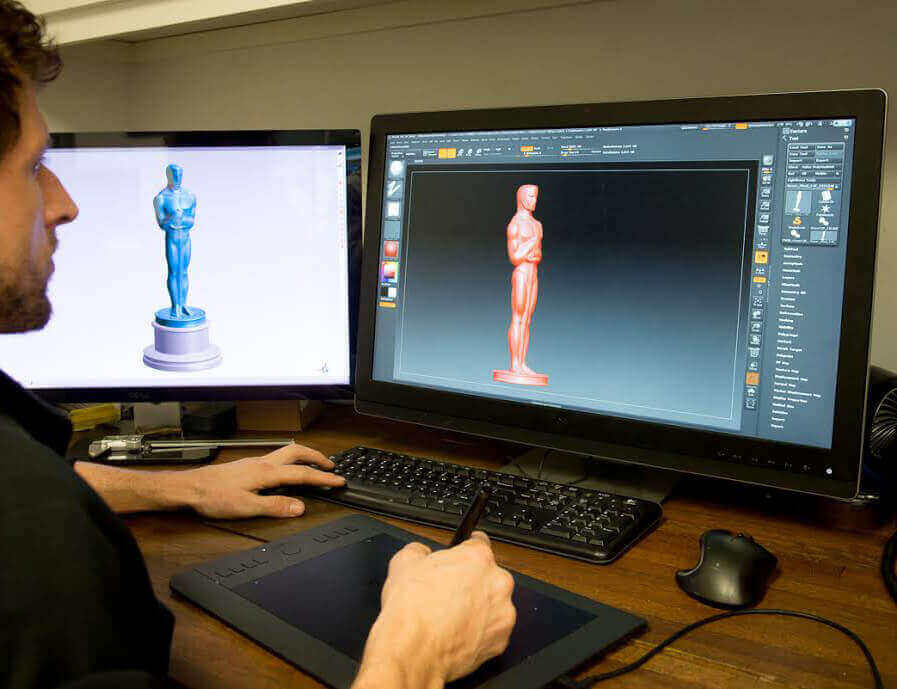 With the model finalized, the next stage is to 3D print the new model in wax, which is used to create a detailed mold for casting in metal. The 3D printer in the background is blurred, but it looks like a 3D Systems machine.
Each wax statuette is coated in a ceramic shell that is cured and fired at 1,600°F, melting the wax away and leaving an empty Oscar-shaped void.
The statuettes are then hand-cast in molten bronze at more than 1,800°F, cooled, and then polished and finished in 24-karat gold by Epner Technology in Brooklyn.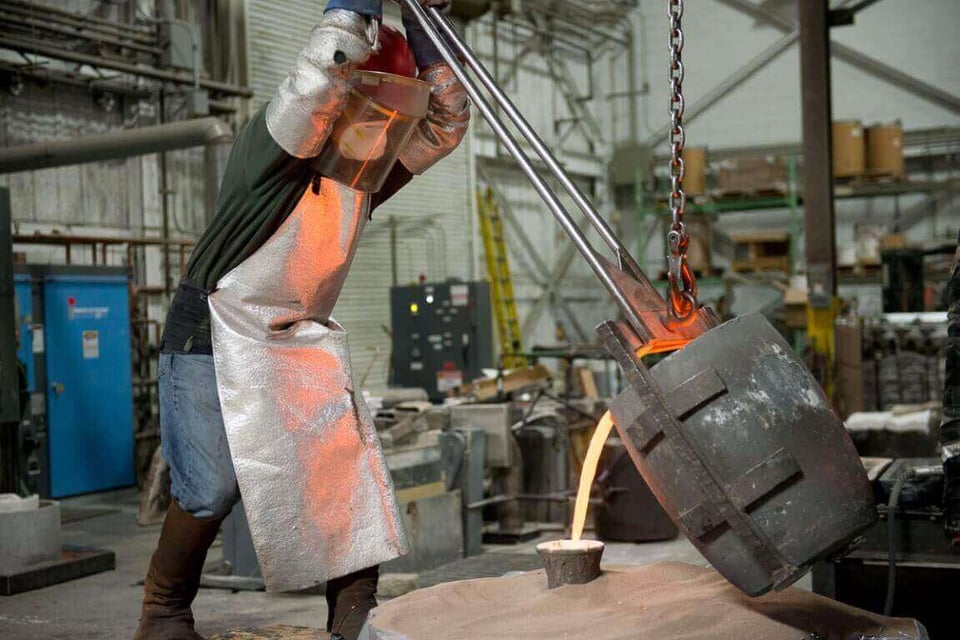 3D Printed Oscar looks Brand New Retro
In the end, statuettes remain the same size, standing 13.5 inches and weighing 8.5 pounds. But the creators have managed to bring out the subtle art deco features of the original design by George Stanley.
For the Academy Awards, it's really not such a surprise that 3D printing is playing a part. Additive manufacturing offers the opportunity to recreate precious originals, and awards in film and artistic achievement are exactly where technology like this will be highly valued.
By bringing back the original statuette, they're not only able to have a cool "throwback" to their humble beginnings, but to say something about the nature of art. As Academy president Cheryl Boone Isaacs says, "the new statuette exemplifies impeccable craftsmanship and the enduring nature of art."
Image Credits: Pollich Tallix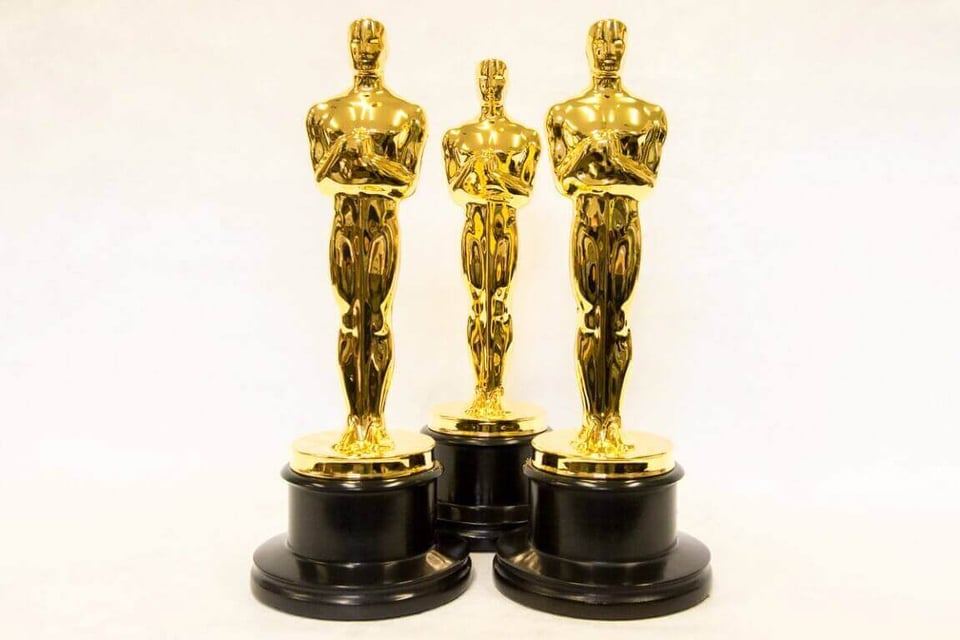 License: The text of "Official 3D Printed Oscar Statuette is a 1929 Throwback" by All3DP is licensed under a Creative Commons Attribution 4.0 International License.
Subscribe to updates from All3DP
You are subscribed to updates from All3DP
Subscribe
You can't subscribe to updates from All3DP. Learn more…