Engineer Andrew Lee has developed Nod Bang, a headphone system that triggers audio and sets tempo with a nod of the head.
We've all been there. You're sitting on the bus, listening to some music, and then a particularly awesome track pops up. You start bopping your head, and you just don't care about the funny looks from your fellow passengers. Bounce, people, bounce!
Nod Bang transforms headbanging into a musical performance.
So here's an interesting development. What if, instead of passively listening to music, you could actually create a unique sound just by nodding your head?
Well wonder no more, because that's exactly the purpose of the "Nod Bang" system by engineering student Andrew Lee.
The way it works is that an accelerometer is mounted to a pair of headphones, which can detect subtle nods to determine the beat. Elsewhere, four 3d printed arcade buttons are used to select which sounds will be played.
An Arduino receives these inputs and passes them to a computer via a MIDI USB interface. The board can also control lights on the buttons for visual feedback.
The user nods their head to the set the timing and presses and holds pads to trigger and loop different tracks. Check out the a demo of the Nod Bang System in action in the video below:
It's the Big Nod Bang Theory
Lee has carefully documented the progress of the project in a series of blog posts, which took around two months from concept to completion.
He shares initial sketches, which look like they were scribbled on the back of a napkin, plus more complex schematics for how it works.
"The Nod Bang is a sort of musical performance toy. I don't expect the experience to entertain an adult for more than a couple of minutes," he writes.
"It's based off the experience of using groovebox music production devices like an Akai MPC and digital DJ controllers."
"The project could be extended with visual feedback, a digital avatar, and a physical podium / stage."
And it's certainly true that the Nod Bang in it's current form has a novelty factor to it. But there's scope for expansion.
As Lee explains in a later entry, "the project could be extended with visual feedback, a digital avatar, and a physical podium / stage."
Are you in the New York City area and keen to try out the Nod Bang for yourself? It'll be on display at the ITP Winter Show at the Tisch School of the Arts from Sunday 17 December to Monday 18 December.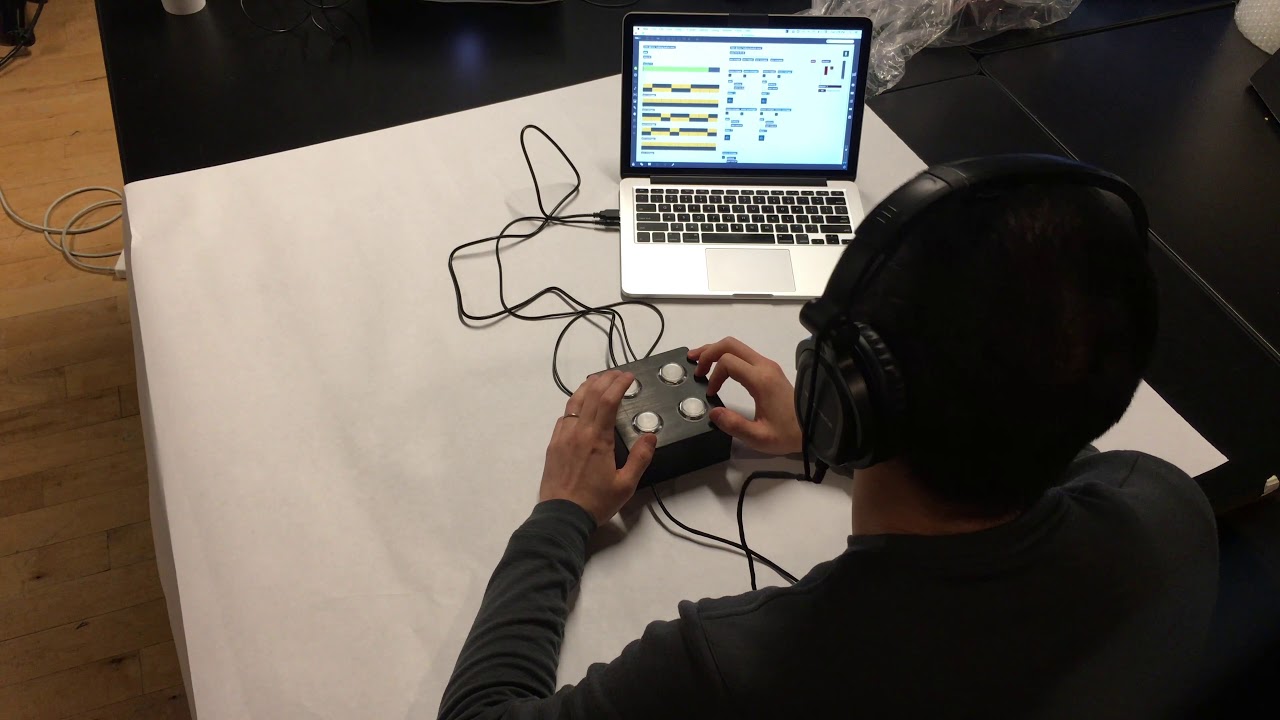 License: The text of "Nod Bang is a Musical Performance Toy made with 3D Printing and Arduino" by All3DP is licensed under a Creative Commons Attribution 4.0 International License.
Subscribe to updates from All3DP
You are subscribed to updates from All3DP
Subscribe
You can't subscribe to updates from All3DP. Learn more…