A 3D printed material developed by researchers at Cardiff University to minimize the risk of brain injury has won $250,000 in funding in a competition backed by the NFL.
American footballers in the National Football League (NFL) could soon be wearing helmets made from a 3D printed material that helps reduce brain injuries.
Developed by researchers at Cardiff University School of Engineering, their multi-layered, elastic material is dubbed C3 and has the ability to reduce head injuries by absorbing and dissipating impact.
If adopted nationwide, it could play a huge role in reducing the devastating effects of multiple concussions and permanent brain damage suffered by professional, college-level and even amateur football players.
US-based helmet designer and manufacturer Roy Burek, of Charles Owen Inc, has been given a grant to develop the material further with state-of-the-art 3D printing technology.
The funding comes from a consortium including the NFL, Under Armour, GE, and the US Department of Commerce's National Institute of Standards and Technology (NIST). C3 is among four other winning designs to secure an initial $250,000 as part of the Head Health Challenge III, a joint initiative to advance the development of technologies that can detect early stage mild traumatic brain injuries and improve brain protection.
Between the four organizations, up to $20 million is committed to research and development. The C3 team has one year to advance their project, after which it'll be reviewed alongside the other three winners. The most promising technology will receive an additional development grant of $500,000.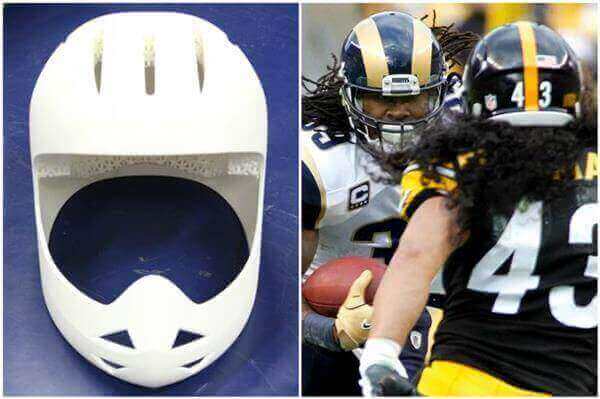 C3 Material is Braced for Impact
The thing that makes C3 so unique is that the material is tested via computer modeling to tailor the material for specific impact zones.
This allowed researchers to test multiple designs before fabricating the material with a 3D printer. Not only does it have multi-material and impact-absorbing capabilities, the Cardiff team also found that 3D printing was much more efficient and cost-effective than traditional manufacturing techniques.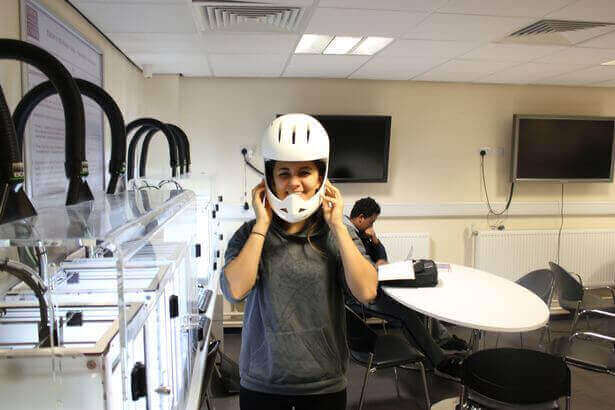 In addition to creating a prototype football helmet, discussions are also underway to using the C3 material for military applications. Quoted in Medical Design Technology, Peter Theobald, lecturer at Cardiff University explained:
"Head injury prevention strategies have remained relatively stagnant versus the evolution of other technologies. Our transatlantic collaboration with Charles Owen Inc has enabled us to pool our highly relevant skills and expertise in injury prevention, mechanics, manufacturing and commercialization. This approach has already enabled us to develop C3 which shows great promise to better absorb the vertical and horizontal components of an oblique impact. This highly prestigious award provides us with a platform to continue developing C3 towards our ultimate goal of achieving a material that provides a step-change in head health and protection, whilst achieving metrics that ensure commercial viability."
Roy Burek added that his Grandfather, Charles Owen, started making helmets back in 1911 to protect British soldiers. The company is committed to maintaining their heritage of developing new and innovative protective technologies based on modern science.
"It has only been in the past 15 years that our knowledge of how the brain is injured and how to best protect it has dramatically changed along with the design and manufacture of helmets. I am thrilled to be part of a project that pushes the development of totally new protective technologies and materials so that we can better prevent brain injuries in multiple areas."
With medical evidence mounting, together with the release of the film Concussion starring Will Smith, there is growing public awareness of the dangers and risks associated with football-related brain injury. This breakthrough initiative, enabled by 3D printing, is a promising new approach; with further funding and development, it could be a major "touchdown" for both the players and the sport.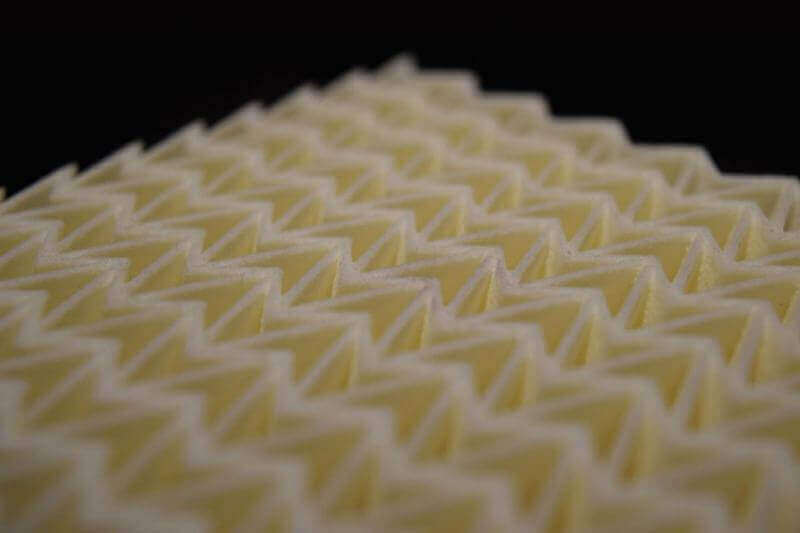 License: The text of "NFL backs 3D Printed Helmet Material to Reduce Brain Injuries" by All3DP is licensed under a Creative Commons Attribution 4.0 International License.
Subscribe to updates from All3DP
You are subscribed to updates from All3DP
Subscribe
You can't subscribe to updates from All3DP. Learn more…