For the second time this month, a 3D printer company is shuttering their doors. New Matter will cease operations at the end of Febuary; providing limited support to owners of the MOD-t 3D printer.
Don't Miss: Type A Machines Retire to that Great 3D Printer in the Sky
Last week we reported on the demise of Type A Machines, a 3D printer hardware manufacturer in the prosumer segment. This week we're covering the permanent — and premature — closure of 3D printer maker New Matter.
With their $399 MOD-t 3D printer, New Matter were pitching for business in the education, budget, and education-on-a-budget markets. The MOD-t was the result of a successful Indiegogo campaign from July 2014, raising $683,804 from 3,550 backers.
The 3D printer has an elegant and simple design, with an enclosed build space and wireless connectivity. The company claims they sold more than ten thousand units to enthusiasts, kids, parents, and schools around the world. But these promising beginnings were no guarantee of future success.
"We regret to announce that New Matter will be winding down its operations and will close the company effective February 28, 2018," says New Matter CEO Steve Schell in statement. "It has become clear that our aspirations to transform the industry simply don't fit profitably into the current market dynamics in desktop 3D printing."
What are these current market dynamics Schell is referring to? It might have something to do with the abundance of cheap DIY 3D printer kits sold by retailers like Amazon. The difficulty curve is a lot steeper with these kits, and there's a big question mark over quality assurance. But they offer more advanced features for the same price or less.
One indication of this challenge is when a second generation MOD-t was launched on Kickstarter in 2017. It surpassed its $100,000 funding goal in 5 days, but New Matter cancelled the campaign on 15 November because "we received a significant amount of feedback indicating that our supporters had greater expectations for our second generation offering."
With the benefit of hindsight, it's clear that New Matter is a company that puts principle before profit. To continue with their second Kickstarter campaign might have kept the company afloat for another year or two. But it would also have meant the release of a less than satisfactory product.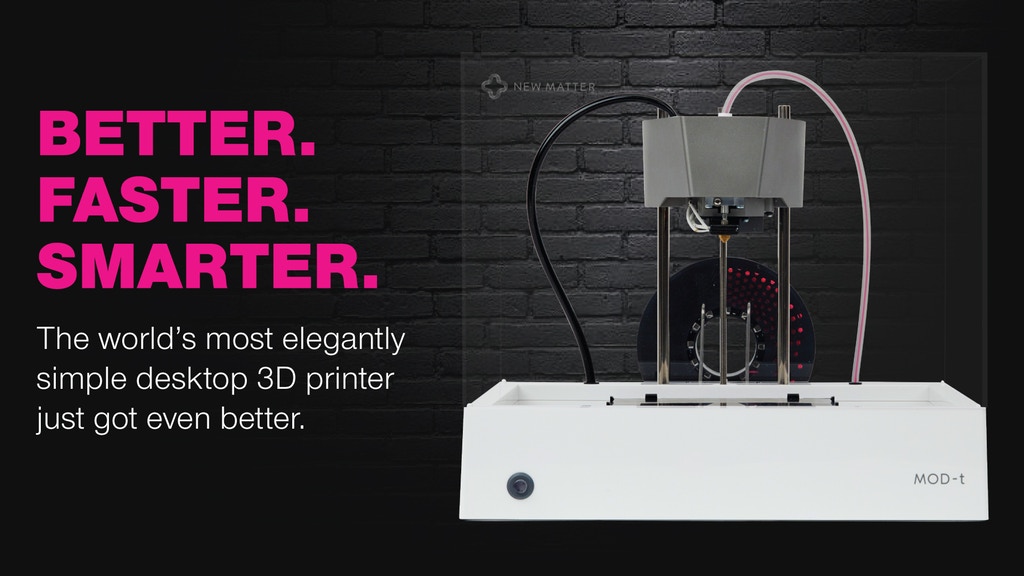 Existing Customers will Still be Supported, says New Matter
So where does the demise of New Matter leave existing users of the MOD-t?
"Even though the company itself will no longer be around, we have taken steps to make this transition as smooth as possible for MOD-t users," Schell continues.
"In particular, we intend to keep the New Matter Store operational through mid-summer 2018, and we will make limited technical support available through mid-summer as well. After that time, your MOD-t will lose its Wi-Fi functionality but will still operate via the USB connection and the MOD-t desktop app."
It's a complex and alarming scenario, with points of concern like warranty, support, and maintenance for existing customers, but New Matter has addressed most of them with an FAQ to accompany the statement of closure. In short — don't panic, there is a transition path, refer to the FAQs.
Moreover, the company is having a clearance sale on filament and other accessories. Stocks are emptying fast, however. If you already have a MOD-t machine and want to keep it ticking over long-term, now is the time to do it.
The last word goes to Schell and the team at New Matter:
"We want to thank all of you who have supported us," he says. "Despite our disappointment with this outcome, the whole New Matter team is nonetheless proud of what we've accomplished over the last four years, and we recognize that we simply could not have achieved what we have without your enthusiasm and encouragement."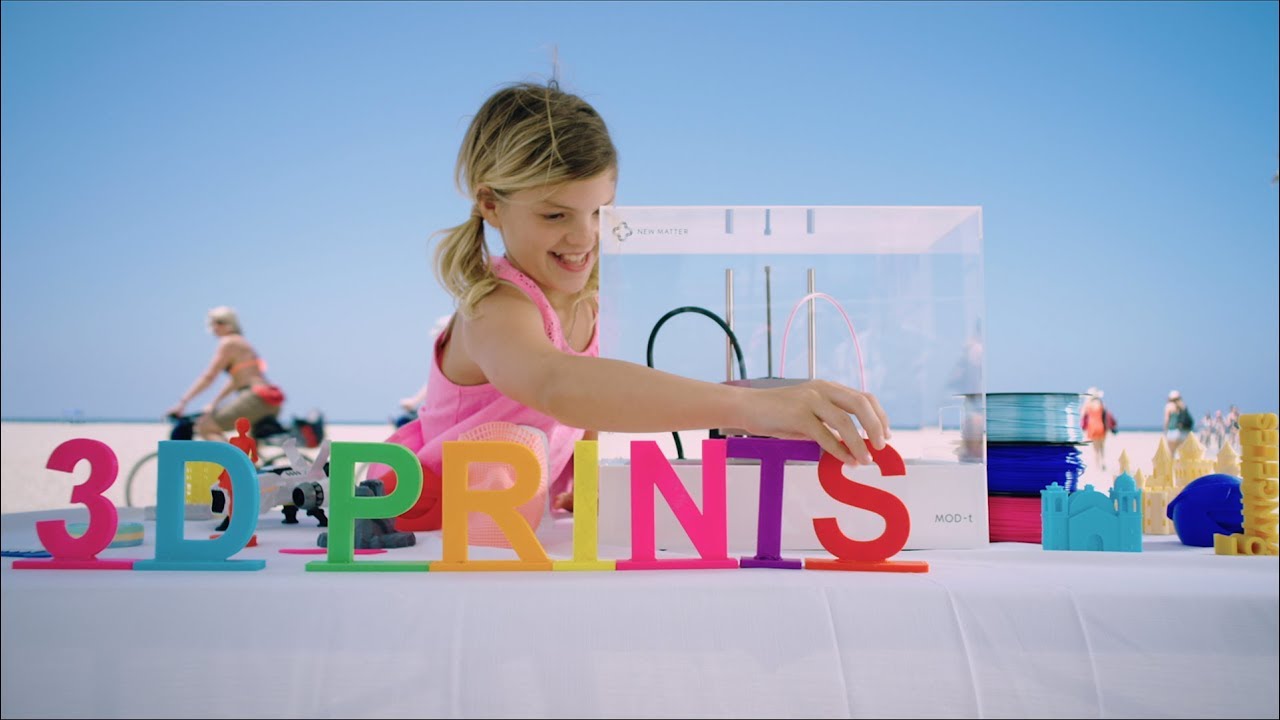 License: The text of "New Matter is Another 3D Printing Company Closing Down" by All3DP is licensed under a Creative Commons Attribution 4.0 International License.
Subscribe to updates from All3DP
You are subscribed to updates from All3DP
Subscribe
You can't subscribe to updates from All3DP. Learn more…