The Monoprice MP Select Mini is one of the bestselling budget 3D printers. The new and improved version 2 is now available – for just $219.
It's not only the price that makes the Monoprice Select Mini interesting for 3D printing enthusiasts. Sure, the little machine has its quirks and flaws, but all in all the small 3D printer turned out to be the best budget 3D printer on the market. We were so convinced by its value-for-money ratio we gave it the "All3DP Best Budget 3D Printer" Award. If you want to know why, please read the in-depth review here.
Now, Monoprice has started selling the new and improved version 2 – for an even lower price tag. The MP Select Mini 3D Printer V2 will be sold for $219.
Do the Capabilities Match the Price?
The MP Select Mini 3D Printer V2 now comes fully assembled and is calibrated at the factory. Monoprice promises that for this printer, all you have to do is perform a quick check to verify that the print bed is leveled. After that, it's as simple as loading the filament and inserting a microSD card.
The list of features for this printer includes an insulated and heated build plate, nozzle cooling fan and an accessory kit. Also, Wi-Fi is now officially supported, as is USB connectivity. Of course, you still can use the SD card.
The features run on even further offering; an all metal nozzle, upgraded cooling and a 3.7″ IPS color screen.
Whether you're a Mac or Windows user also doesn't matter. Monoprice have made the printer compatible with a range of software too. This open source mentality allows you to tinker to your heart's content.
Choose a preinstalled model and you'll also receive a sample PLA filament and a microSD card with preinstalled models. You can buy your Monoprice Select Mini 3D Printer V2 here. However, if you're still not sure about this printer, check out the range of other printers on offer from Monoprice, here.
All3DP will take a look at the new Monoprice very soon, so stay tuned.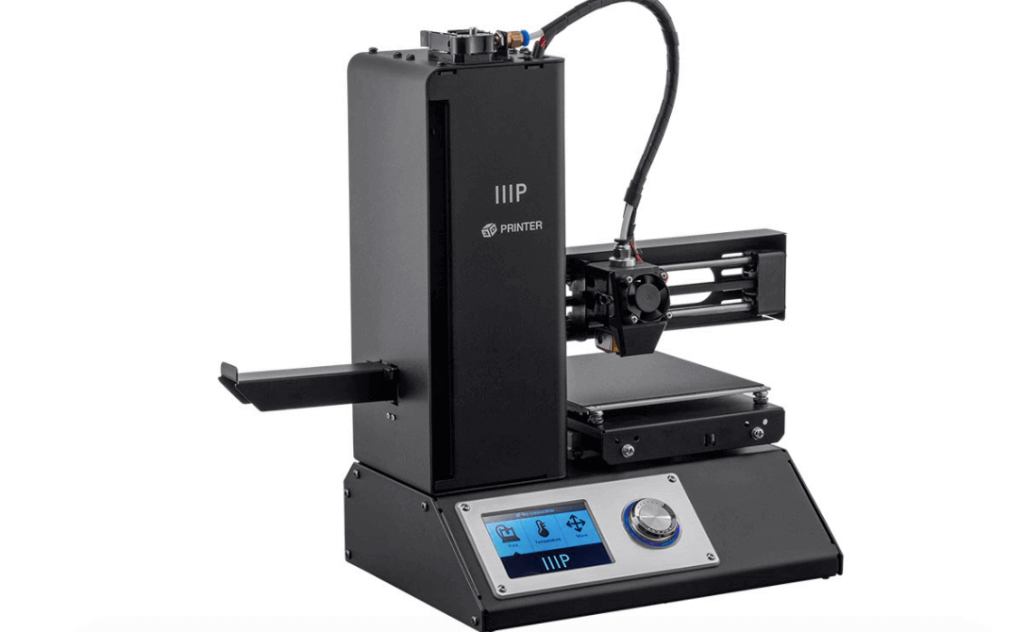 License: The text of "Monoprice's "MP Select Mini V2": Great New Features and a $219 Price Tag" by All3DP is licensed under a Creative Commons Attribution 4.0 International License.
Subscribe to updates from All3DP
You are subscribed to updates from All3DP
Subscribe
You can't subscribe to updates from All3DP. Learn more…