With a pair of affordable new machines for consumer and commercial use, the Monoprice 3D printer stakes a claim for category leader.
Don't Miss:
Online retailer Monoprice has announced an ambitious expansion to their range of affordable 3D printers, with two new machines for consumer and commercial applications.
With the MP Select Mini and Maker Select v2 already available, the company now adds the Select Maker Ultimate and the Maker Select Plus ($399.99).
For these new products, Monoprice promises solid construction, versatility, rapid printing speeds, and accessibility for professionals and hobbyists alike. According to the official technical specs:
Maker Select Plus 3D Printer — The next evolution of the popular Maker Select, this printer now features a touch screen interface, compact one piece design, preinstalled print mat, and guided calibration, making the printing process as seamless as possible. On the fly print setting adjustments allows changes to be made anytime during a print. Available in October.
Maker Select Ultimate 3D Printer — Sleek and sophisticated for the professional, the commercial Maker Ultimate 3D Printer features ultra-high precision with layer resolutions as fine as 20 microns and speeds up to 150 mm/sec. This printer's all-metal extruder and heated print bed can handle almost any filament type, from ABS and PLA plastics to more exotic materials, such as PVA, HIPS, flexible TPE/TPU, and even metal and wood.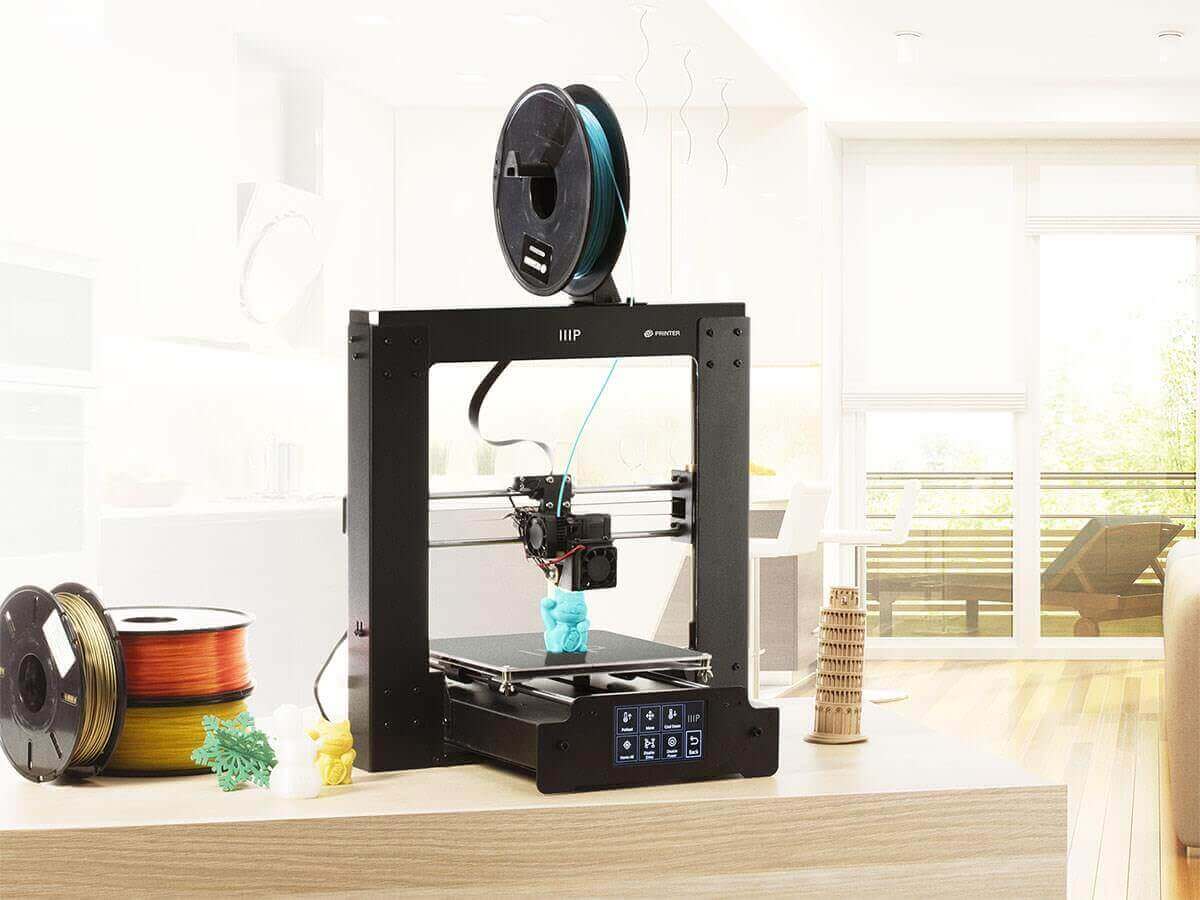 But let's not ignore the existing offerings from Monoprice, which themselves have earned quite a bit of buzz in the 3D printing community:
MP Select Mini 3D Printer — Ranked one of the top ten bestselling 3D printers on Amazon, this entry-level 3D printer comes fully assembled and ready to print out of the box in just ten minutes. The heated build plate and wide range of extruder temperatures allow this printer to work with any type of filament-from basics such as ABS and PLA, to more advanced speciality materials. Its compact design is ideal for even the smallest desk or print area, and it ships with a microSD card with preinstalled models.
Maker Select 3D Printer v2 — Also ranked one of the top ten bestselling 3D printers on Amazon, this printer comes almost fully assembled-requiring only four screws to secure the frame to the base and two screws to attach the filament holder. The large 8′ x 8′ heated build plate and 7-inch vertical spacing allows printing larger, more complex 3D models. Ready to print out of the box, it can print with any type of 3D filament and includes a sample PLA filament and microSD card with sample 3D model files.
The thing to note, however, is that every Monoprice 3D printer is licensed and rebadged from Chinese manufacturers like Wanhao and Malyan.
If local customer support isn't a factor in your purchasing decision, then there's every possibility you could buy them cheaper from the original vendor.
Would You Buy a Monoprice 3D Printer?
Monoprice believes that 3D printing continues to be a high-growth segment, citing equity research analysts who forecast a market of $7 billion by 2020. In a press release, Monoprice president Bernard Luthi said:
"From prototyping to model design, 3D printing puts incredible capabilities in consumers' and prosumers' hands; however, high pricing has always been a barrier to accessibility. Now the category has gained popularity and costs have dropped to enable businesses and hobbyists to use the technology for a broad spectrum of applications."
As a core strategy, the company is committed to regularly launching a new Monoprice 3D printer throughout the year — and into 2017 — to ensure the latest advances in 3D printing capability at the lowest industry prices.
"Since launching our first 3D printer two years ago, we've focused on expanding this category to drive down category costs, improve ease of use and grow to the 'pro' market. With no category leader, we see an opportunity to drive market dynamics by offering a diverse range of quality, simple-to-use devices. Ultimately, our mission is to become the most trusted, reliable shopping destination for best-in-class 3D printers sold at affordable prices that customers can feel good about."
No category leader? We're sure that a few other 3D printing companies would take objection to that!
In any case, stay tuned to ALL3DP for a future update, where we'll be publishing a detailed review of the MP Select Mini in the not-too-distant future.
(Source: Press Release)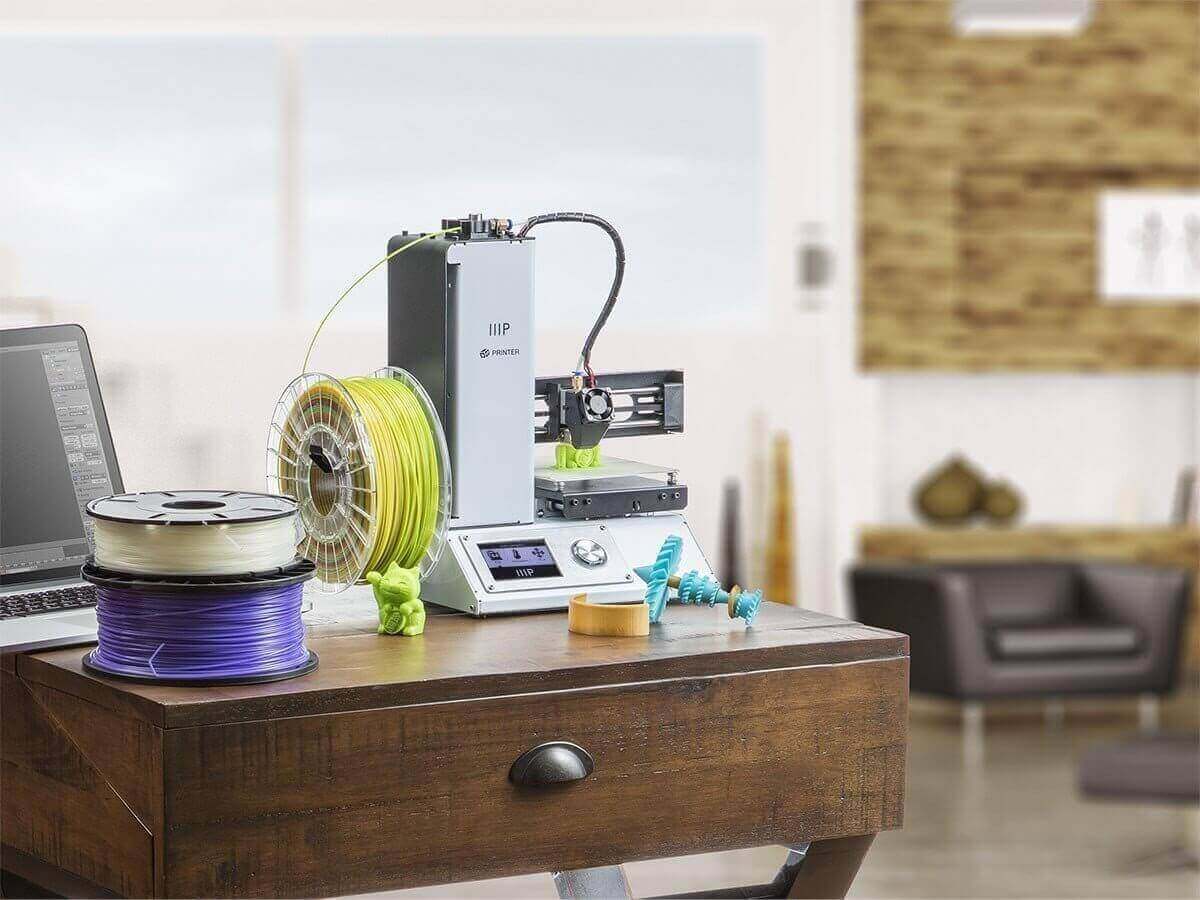 License: The text of "Monoprice 3D Printer Range Grows to Ultimate and Plus Sizes" by All3DP is licensed under a Creative Commons Attribution 4.0 International License.
Subscribe to updates from All3DP
You are subscribed to updates from All3DP
Subscribe
You can't subscribe to updates from All3DP. Learn more…