MIT researchers have developed a technique which turns 3D scans into highly detailed, multi-material 3D prints. Utilizing voxel-based printing championed by the likes of Stratasys, the process could be beneficial for presurgical planning. 
We've seen many instances in which 3D printing has been very useful for medical professionals. However, when taking a MRI or CAT scan and printing it, the results are often no more than mono-colored external "boxes". Often, interiors need to be printed separately as an external 3D model for medical professionals to get an inside look at their scans.
This can reduce the potential for 3D printing in many industries, especially medicine as medical situations will become less clear when an internal part is taken out of context. But, researchers from Massachusetts Institute of Technology (MIT) are working on changing this.
Rather than just taking and printing an outer surface scan in just one color, the researchers are working on an alternative that utilizes the three-dimensional detail control offered by voxel printing.
"By using voxel-printing methods, superfluous preparation overhead and loss in detail can be prevented. This approach enables one to directly translate volumetric property gradients to 3D printable material gradients. Hence, if preservation of the given data representation is of importance, including volumetric color, transparency, or continuous material property transitions, our method presents a valuable alternative to current practices," they explain in a research article for Science Advances.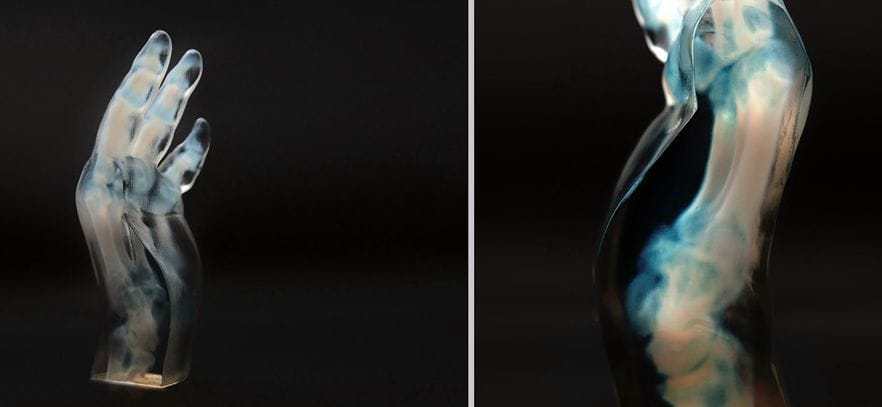 Voxel Printing for Presurgical Planning & Education
With voxel printing, the idea is that the structure has distinct interiors and can show different tissue types. Such a print would likely be more instructive than a 3D model without observable interiors.
To test out the "voxel-based analysis technique", the researchers turned medical data into highly detailed 3D multi-material 3D models which they then 3D printed on certain machines.
The process began with the researchers turning "discontinuous data types such as point cloud data" from a medical scanner into a complex geometry of high resolution multi-material voxels layer by layer. To print, the researchers use Stratasys' PolyJet technology including the full-color J750 device.
Voxel printing works by mapping internal structures in a bright color, such as red or blue. Around this, the researchers print a transparent material. This means a doctor can easily hold and look at a 3D print of a medical scan in high resolution.
The researchers mentioned several uses for such technology. These include, presurgical planning, learning and education or preserving artifacts. Read more about the researcher's work in Science Advances.
Source: SolidSmack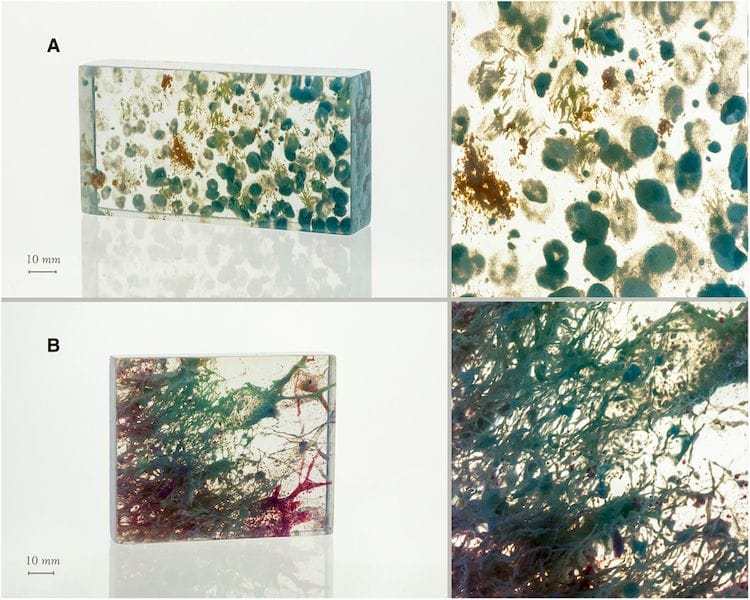 License: The text of "MIT Researchers Develop X-Ray-Like 3D Prints from Medical Scans" by All3DP is licensed under a Creative Commons Attribution 4.0 International License.
Subscribe to updates from All3DP
You are subscribed to updates from All3DP
Subscribe
You can't subscribe to updates from All3DP. Learn more…