MIT researchers are developing an autonomous construction rig that uses 3D printing and robotics to quickly create structures.
With real estate prices continuing to rise and leaving many unable to afford houses, it may be time for a change of approach. To do this, researchers from the prestigious Massachusetts Institute of Technology (MIT) are developing an autonomous construction rig.
They want to redefine how we develop housing by offering homes that are both sustainable and more affordable. This is something that people ensnared by rising housing prices will certainly be glad to hear.
MIT's construction plan involves digital design, robotics, and 3D printing to develop this unique rig. One of the MIT engineers working on the project is Dr. Steven Keating. He hopes that through autonomous construction, humans won't be so removed from the natural world. His aim is to work with Mother Nature, rather than against or on top of her, to build innovative homes.
"If you look at a tree, a tree pulls 99 percent of its material from the air. Instead of having to go out and mine and ship to a factory, it can gather its own energy and material. It can adapt to its environment," Keating said to Inverse.
As well as this, by using autonomous methods, it's possible to redesign homes when necessary. Whether this is to accommodate for more space or even for environmental worries, this rig can modify pre-existing structures. Check out the robotic 3D printer in the video below:
A Rising 3D Printed Homes and Furniture, Anyone?
The way MIT intends to work with Mother Nature is simple, they're developing an autonomous construction platform. So far, tests are underway and Keating's team is using a robot to 3D print sizable structures.
The resulting print is a dome shape construction that took just half a day to build from scratch. It stands are around 50 feet across and over 12 feet tall, built from an insulation foam material. With this breakthrough approach, it would be possible to reduce production time and resources needed to create livable structures.
Currently, the MIT team is providing materials for the rig. However, researchers are looking into incorporating other materials easily found on a building site such as dirt, and even ice.
Still, quick and easy home assembly using components that are already on the market may sound a bit farfetched. This idea is unlikely to reach the construction world just yet.
For such an idea to gain traction in the market, Keating knows that an easy to use and noticeably beneficial system needs to be provided to construction workers. "We'll talk to construction companies, and they'll say they're a very innovative company because they put in a new type of window glass in their last building… It can be hard to break into," he says.
This additive manufacturing robot is carrying us one step closer to the day where shipping expensive amounts of supplies are obsolete, replaced by 3D printed house filled with 3D printed furniture (which is another development MIT is making promising strides in).
"Our vision is full self-sufficiency, but that's not realistic in the near future," Keating says. "In the near future, it's about creating something that can step right into a working construction site."
Want to find out more? Head over to the journal Science Robotics to read the study.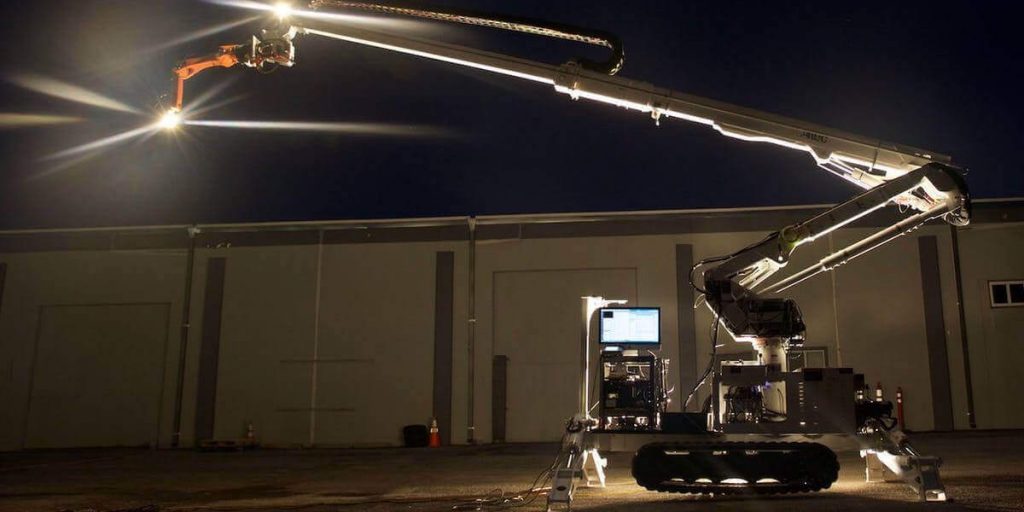 License: The text of "MIT's Autonomous Construction Rig 3D Prints Affordable Homes" by All3DP is licensed under a Creative Commons Attribution 4.0 International License.
Subscribe to updates from All3DP
You are subscribed to updates from All3DP
Subscribe
You can't subscribe to updates from All3DP. Learn more…