Materialise is celebrating the future of 3D printing with their small modular toy, on display at Prototyping 2017, in Kortrijk, Beligum.
We all know that 3D printing is going to be a big part of the future, enhancing industries from aerospace to medicine. In celebration of this, Belgian company Flam3D is today revealing Family of the Future at the Prototyping trade fair in Kortrijk.
The project encourages co-creation by taking a glimpse at the future of additive manufacturing. It brings together 30 3D printing companies, all of whom are showcasing their ideas. Visitors will find an overview of the available technologies and how they add value to industry.
Materialise is one of the companies present. Yet, rather than showcasing ways in which 3D printing can change industry, they're bringing a little fun to the future.
The company is presenting their modular toy robot, intended to be printed by families. As explained by the general director of Flam3D, Kris Binon, the future needs a little of everything:
"Co-creation adds value: What additive manufacturing really needs for the future is cooperation. Beyond the hype, there's a world in which we must work together – both in and outside the additive manufacturing ecosystem."
Materialise's creation showcases how families can make their own custom toys for kids. The company's modular toy robot is a cute little design that anyone can easily print on a desktop 3D printer.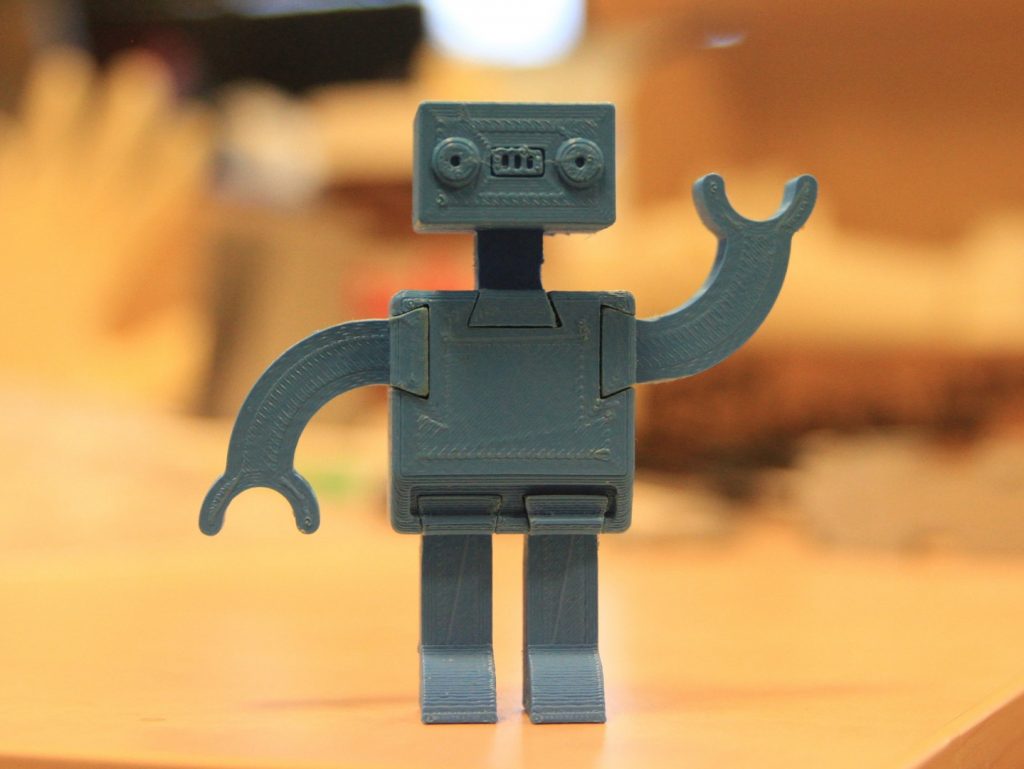 Materialise's Modular Toy Robot Design
Materialise's tiny robot has interchangeable, interlocking parts, making it easy to modify. The principle creator was Nicolas Meiresonne, from Materialise's Design and Engineering team:
"We wanted to create something which would help children come into contact with 3D printing in a playful and engaging way. I definitely had a lot of fun designing this particular project, and I hope it'll even inspire some kids to become 3D design engineers themselves!"
His idea is to allow children to select and print a unique head, legs, and body. The parts exist in a database, making the process easy. A robot can further be personalized with accessories, such as a skateboard or a UFO.
Meiresonne designed the modular toy to ensure minimal post-printing changes, meaning it's ready to play with, fresh from the print bed.
Family of the Future takes place today at Prototyping 2017 in Kortrijk, Belgium. If you missed it, the collaboration will also be present at Formnext in Frankfurt, Germany, on November 14.
Source: Materialise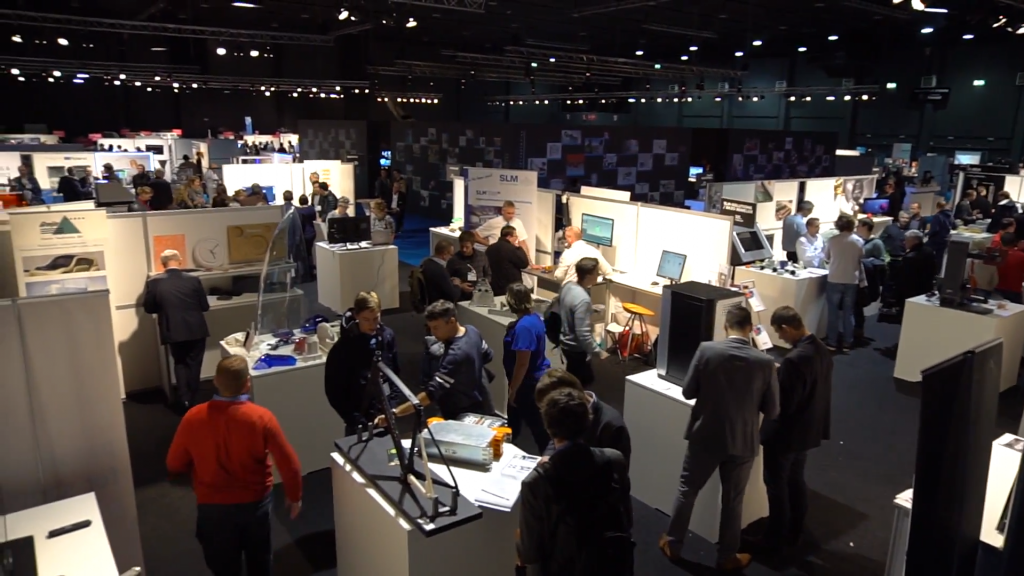 License: The text of "Materialise Presents 3D Printed Modular Toy Robot" by All3DP is licensed under a Creative Commons Attribution 4.0 International License.
Subscribe to updates from All3DP
You are subscribed to updates from All3DP
Subscribe
You can't subscribe to updates from All3DP. Learn more…