What are Makies Dolls? What makes them special?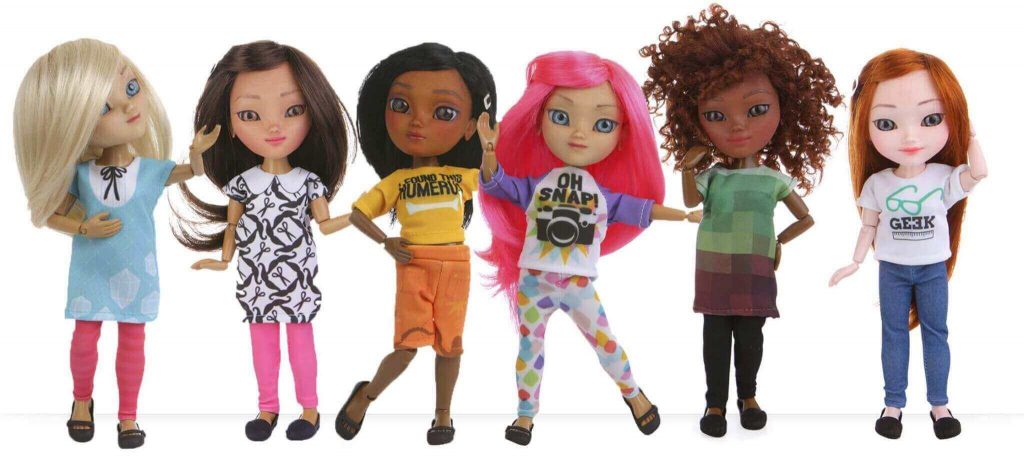 Makies Dolls are personalized dolls. Each one is customized by its owner, and unique to its owner. They're designed to encourage creativity and self-expression in their owner, as opposed to getting a bit of plastic that you pick off the shelf.
What's special about a Makie doll is the depth of customization you can achieve. To design it, children visit the Makies website or download the Makies Lab App (see below). They choose basic templates and start personalizing.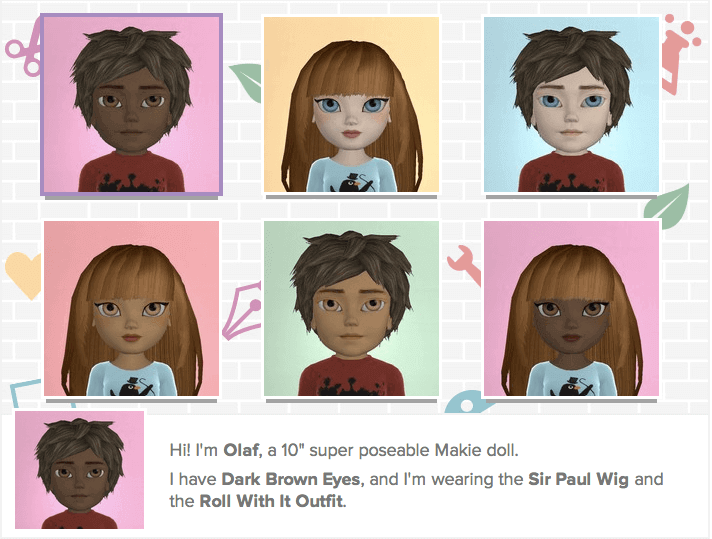 Like in a good computer game like "The Sims", the fun starts with character creation itself. The variations are nearly endless. Kids can choose hair and skin color, then dive down into details like nose width, length to eye shape, ear shapes and many more options. Children are also able to add birthmarks. Special additions like walking canes, hearing aids and glasses are also available, wheelchairs are planned.
The configurator is easy to use and offers tons of fun – even if you don't order a Makie Doll. After ordering, the unique item is fabricated with the help of laser sintering and 3D printing.
How Much Does a Makies Doll Cost?
Currenty, it's around $100 with shipping. Items should be shipped to you within 2 weeks.
Future versions of Makies Dolls may begin to introduce electronic elements. This will allow the dolls to interact with each other and even with video or mobile games, just like it happens for popular toys such as Skylanders or Disney Infinity.
I Can't Order On the Makies Website! What's Happening?
In January 2016, MakieLab company started moving to the US. So far, they haven't reopened their online store yet. We'll keep you updated when they start producing again.
Where Do the Makies Dolls Come From?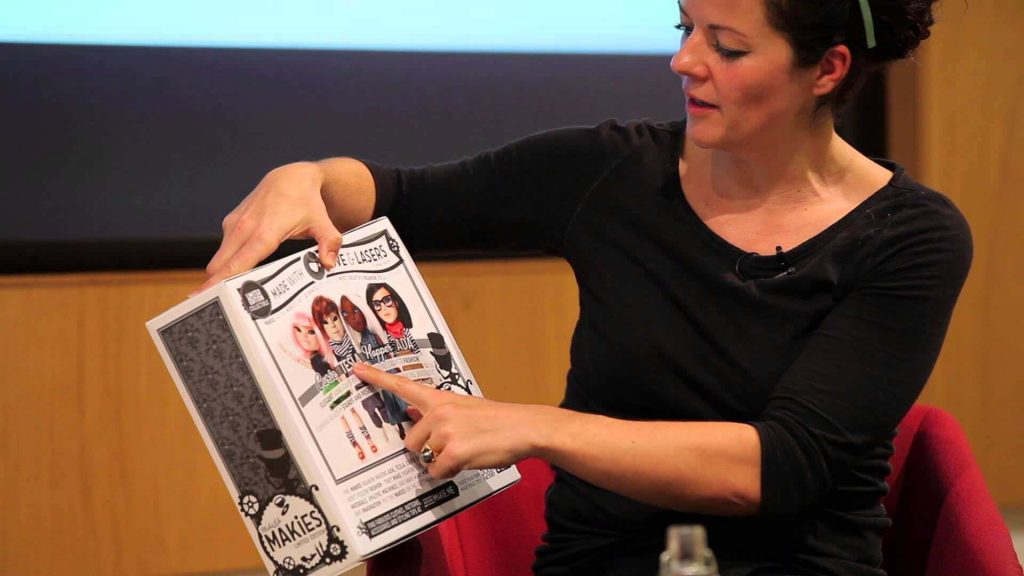 In 2010, Alice Taylor, wife of author and editor Cory Doctorow, started MakieLab. She set out to do what many thought would be impossible: To enter the toy market with a new, cool 3D printed type of doll.
A few years later a Makie doll is one of the hottest toys you can buy. Sure, when it comes to sheer numbers, Makies Dolls can't compete with giants such as Mattel's Barbie, the Winx or Disney's Princesses. But for a (pretty high) price around €100 a doll, Europeans are going crazy. They have pushed the company to record over 400% growth in 2014 and 2015.
The company drew a lot of attention by adding a shop-in-shop at the Selfridges department store in central London. They were selling almost one-fifth of LEGO, which is a big result for a small company.
How is are Makies Dolls Fabricated?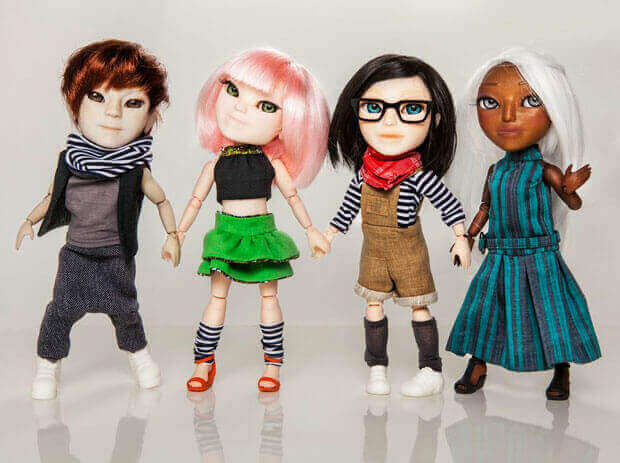 Until now, Makies Dolls were produced in the center of London, in the Shoreditch area, to be more precise. The staff had 50/50 ratio of male to female employees. They started out with 10 Cube 3D printers, 3 MakerBot Replicators and one Ultimaker. They use them to do all the accessories while they outsource the actual 3D printing by laser sintering in nylon of each doll's body and head to professional 3D printing services.
After that, the dolls are assembled, finished with accessories. A total of 12 people also worked on the company's administration, the website and the software.
Moving to the US will probably change the company quite a bit – we'll keep you updated.
6. What do the Makies Fablab and Makies Fashion Apps do?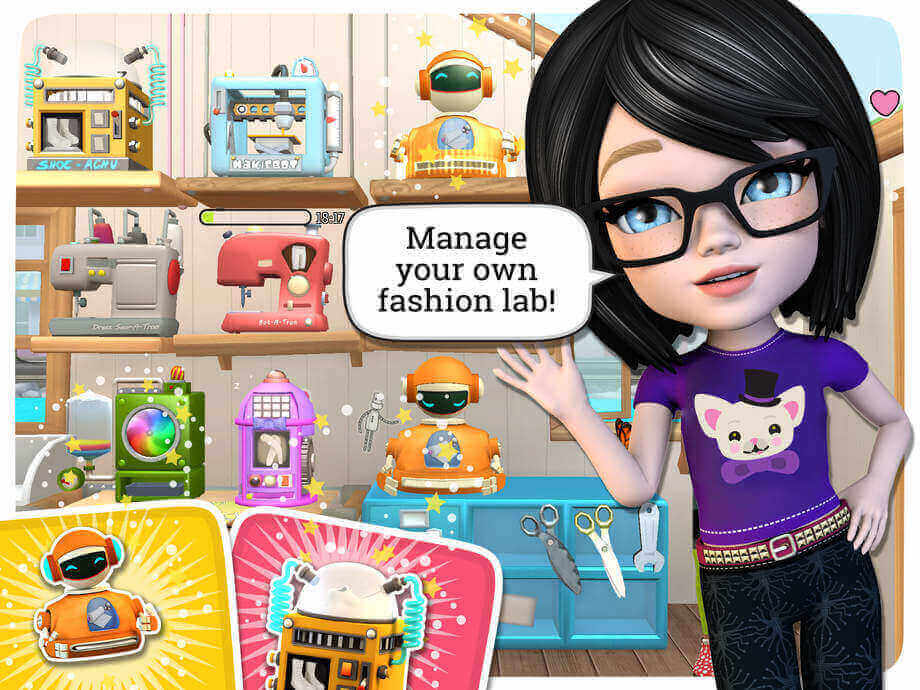 Yes, there's an app for that. Two, to be more precise.
First, the "Makies FabLab" (see above) lets you design, create and style your doll. It's not only a design platform but offers some roleplaying gaming aspects also. You can gather up experience points by completing tasks and fulfilling orders from your in-game Fablab. An example: If a pair of jeans is ordered, you need denim and a zip. To get the denim, you grow cotton, then harvest it and build your pair of jeans with it. It's fun – and can get quite sophisticated, so the kids won't be bored in an instant.
You can download the app for iTunes and Android for free.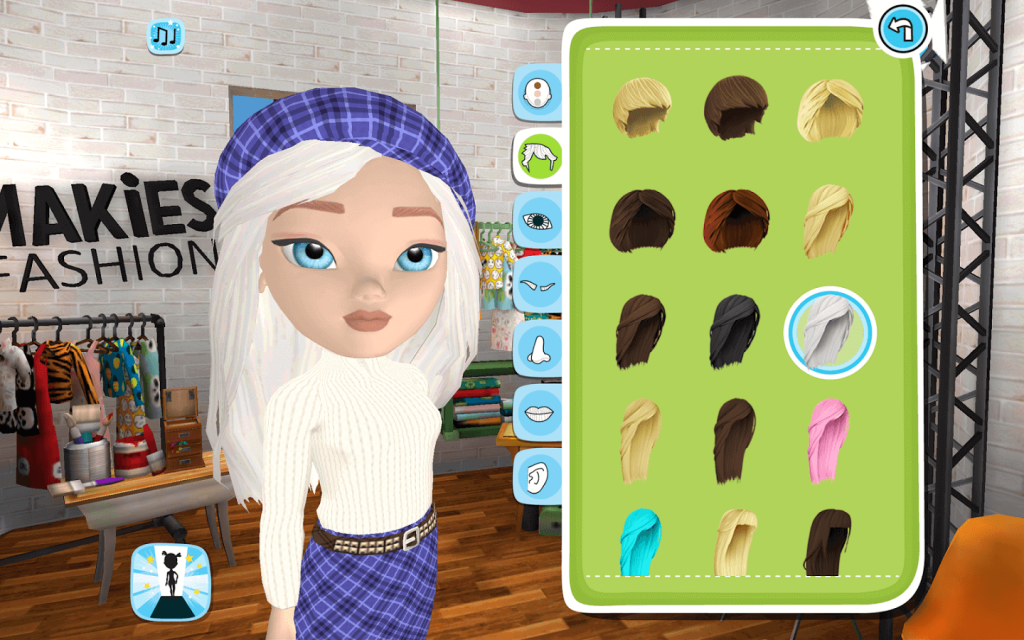 The second app is called "Make Fashion" which is somewhat easier to handle. The goal is to create as many outfits as you wish. You then can take some snapshots at fashion shows and share them with friends on social media.
This app will set you back $1.99. (iTunes, Android)
7. Makies Dolls meet Disney: Get Promotional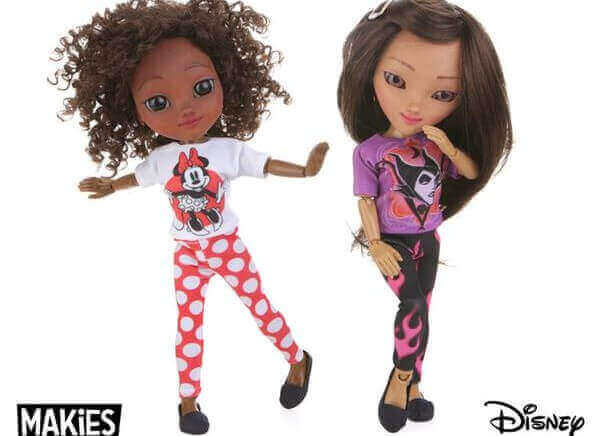 As the clothes of the Makie dolls are also customizable, MakieLab partnered up with Disney. So Makies dolls can dress up in Disney-themed clothing, as you can see above.
License: The text of "Makies Dolls: Frequently Asked Questions" by All3DP is licensed under a Creative Commons Attribution 4.0 International License.
Subscribe to updates from All3DP
You are subscribed to updates from All3DP
Subscribe
You can't subscribe to updates from All3DP. Learn more…