Bringing powerful design tools to your fingertips, MakeVR has launched on HTC's Viveport app store. Best of all, you can export your designs for 3D printing.
Virtual reality as we currently know it is undergoing some growing pains for home consumers. Trying to position the tech as more than a gamer's plaything, there are VR roller coasters and all kinds of apps that simplify the complexities of designing on a desktop for the VR space.
One such newbie is the just-released MakeVR. It is now available on Viveport – HTC's app store for the Vive VR headset. The app was developed by virtual reality content specialists Sixense in collaboration with HTC's Vive Studios for use on HTC's Vive headset.
Billed as a virtual workshop ripe for creativity, the Head of Vive Studios, Joel Breton explains:
"We recognize how the intuitive and immersive environment of VR will revolutionize digital modeling. We worked with Sixense to create MakeVR as an accessible yet advanced creativity app for Vive where room-scale VR gives creators a virtual workshop, and the use of natural physical motions brings unprecedented expressiveness and intuitiveness to object design."
In it, a custom-designed system for handling the objects you design means you can manipulate objects in a similar way to how we use smartphones today.
In addition the app is scale agnostic. Meaning you could broadly create a house from outside, then scale yourself down to perfect the tiny details like door hinges.
Beneath MakeVR's big-button simple interface, is a industry standard CAD engine. This allows for our favourite MakeVR feature – you can export scenes and designs for 3D printing.
3D Printing in VR with MakeVR
Yep, you can take the fruits of your epic VR labors out into the real world thanks to the nifty ability to export sab, stl and obj files of scenes and objects created in MakeVR.
Better still, the solid-modeling engine of the app ensures designs finish "water tight". This avoids the common pitfalls of printing designs from polygonal modeling software.
Existing 3D models can also be imported into MakeVR. Though it's worth noting that the CAD-based functionality of the app will not work on imported stl files.
Those without their own 3D printer can also make use of inbuilt linking to Shapeways. Instead of exporting the file to print yourself, you can ship it to Shapeways to send you a print instead.
VR is here – and hopefully to stay. And much like 3D printing once upon a time, people are eager to demonstrate that the technology is more than a self-serving gimmick.
MakeVR seems to fit in this maturing of VR. And best of all, it play nicely with our favorite pastime, 3D printing.
Source: Press release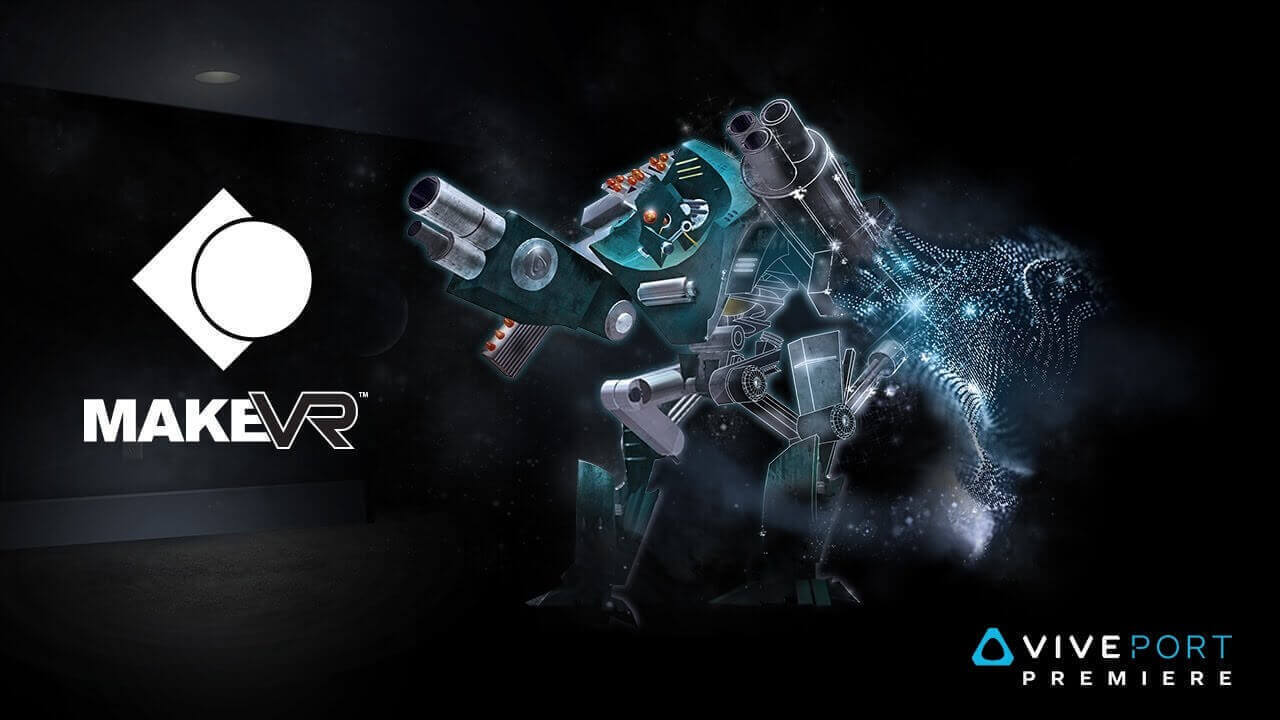 License: The text of "New MakeVR Modeling App Allows for 3D Printing VR Designs" by All3DP is licensed under a Creative Commons Attribution 4.0 International License.
Subscribe to updates from All3DP
You are subscribed to updates from All3DP
Subscribe
You can't subscribe to updates from All3DP. Learn more…