"We are facing tremendous challenges," says CEO Jonathan Jaglom, as MakerBot lays off 20% staff for the second time in six months.
MakerBot has announced that it's restructuring the organization and cutting back on 20% of its staff. This comes only six months after it previously downsized its workforce 20% and closed all its retail stores.
"We are facing tremendous challenges at MakerBot," CEO Jonathan Jaglom told The Verge. "Across the board throughout the industry we are seeing a very slow growth pace in the 3D printing space, and of course MakerBot is impacted by that as well."
In addition to the layoffs, the company is also vacating one of the two buildings it occupies in Industry City, a large-scale manufacturing complex in Brooklyn.
It was also revealed that MakerBot's fourth-generation line of Replicator 2X 3D printers will be produced through a collaboration with a contract manufacturer, while in-house teams in Brooklyn continue to work on MakerBot's current generation.
What Next for MakerBot?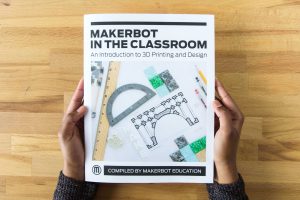 MakerBot, of course, is one of the most recognizable brands in the 3D printing industry.
After a meteoric rise, the desktop printer manufacturer was acquired by Stratasys, an industrial 3D printing company, for $600 million in 2013.
Up until the takeover, MakerBot was arguably the company with the greatest opportunity to lead the charge for additive manufacturing in the home — but first it had to figure out a useful application for the technology beyond making plastic trinkets.
Today, the industry as a whole is feeling its way towards useful applications in a variety of sectors. Examples of these include medicine, engineering, textiles, education, and — surprisingly — food. There's also the rise of decentralized local manufacturing, a model advocated by 3D Hubs and others.
For his part, Jonathan Jaglom is shifting the business focus from hobbyists to the education market, which he believes will eventually bootstrap consumer demand. Jaglom claims that MakerBot printers are in more than 5,000 schools across the US, and the company is aggressively trying to grow the business.
So MakerBot is down, but it's not out. Much depends on the launch of its next-generation printer, expected towards the end of the year. Details are scarce on what features this printer will have, but we remain optimistic they can snatch victory from the jaws of defeat.
UPDATE 9/10:
Some further updates to this story since we published this morning.
---
Here's the full statement from MakerBot CEO Jonathan Jaglom.
MakerBot Reorganizes to Adapt to Market Dynamics and Prepare for the Future

Over the past six months, since I joined MakerBot as CEO, I've been incredibly impressed by the passion and talent within our company and community.

We have achieved a lot as a team, but we have also been impacted by the broader challenges in our industry. For the last few quarters, we did not meet our ambitious goals and we have to make significant changes to ensure MakerBot's future growth and success. In order to lead our dynamic industry, we need to get back to our entrepreneurial spirit and address our fractured organizational structure.

Having had time to get deeply rooted in our business, understand our challenges, and learn the strengths of our managers, we have been working on a plan to move us toward a stronger future.

We have spent a lot of time evaluating the market and understanding our customers so we can make plans on how to move forward strategically. These decisions were not taken lightly. Today we will part with some of our exceptionally talented and hard working colleagues, and I'd like to thank them for their commitment and contributions.

Starting today, we are making significant changes including:

• Reorganizing our teams and reducing our staff by 20% globally

• Changing our leadership team to focus on our people and the MakerBot 3D Ecosystem

• Moving our R&D teams from Industry City in Brooklyn to our corporate headquarters at MetroTech in Downtown Brooklyn. This will bring our teams closer together, ensuring more collaboration and easier communication. The MakerBot Factory will remain in Industry City in Brooklyn.

• Setting a defined product development plan that is centered around building connected products within our ecosystem

• Working with a contract manufacturer to produce 4th generation products to save on costs and focus our teams at our factory in Brooklyn on our current generation of MakerBot 3D printers

I brought on Kavita Vora as our Chief of People to create a company and culture that is focused on our people. Nothing is more important to me. I have also bolstered our company by adding Nadav Goshen as our President. Nadav and his teams are focused on building out our world-class ecosystem and supporting our community better than we ever have. He will ensure that strategy around our product offering, ecosystem and brand are in full alignment.

For us to succeed, our employees, customers and community will be our #1 priority. I remain highly optimistic about MakerBot and I am excited about our future.
License: The text of "MakerBot Announces Second Round of Staff Layoffs" by All3DP is licensed under a Creative Commons Attribution 4.0 International License.
Subscribe to updates from All3DP
You are subscribed to updates from All3DP
Subscribe
You can't subscribe to updates from All3DP. Learn more…