Representing a major breakthrough in the adoption of 3D printing into mass manufacturing, XEV and Polymaker have launched LSEV, the world's first mass-produced 3D printed electric car. It's constructed from only 57 parts, down from 2,000 in the original design.
You see that inoffensive white and grey cube on wheels? The one that's pootling towards you down a sunlit street in suburbia? That is the LSEV, otherwise know as a Low Speed Electric Vehicle, and it's the world's first mass-produced 3D printed car.
LSEV is the result of a collaboration between the Italian electric car company XEV and 3D printing materials company Polymaker. They launched the new automobile this week at a joint press conference at the China 3D Printing Cultural Museum in Shanghai.
And this is much more than just a dinky little proof of concept. LSEV already has 7,000 orders on the books. Poste Italiane, a postal services provider in Italy, has committed to purchasing 5,000 of the cars. The remaining 2,000 orders come from ARVAL, a vehicle leasing company.
So where does 3D printing come into it? By incorporating fused deposition modeling (FDM) and Polymaker materials into their production line, XEV has reduced the number of plastic components in the car from over 2,000 to just 57. And according to the partners, the design process was completed within 12 months.
The LSEV weighs a svelte 450 kilograms (compared to the heavy tonnage typical of similarly-sized cars). With the exception of the chassis, seats and glass, all parts of the car have been manufactured in Polymaker materials with 3D printing.
LSEV Electric Car Made With 57 3D Printed Parts
The 57 plastic parts for the interior and exterior are made in three days; each of XEV's 3D printing systems are extruding 25kg of material per day. This swift turnaround adds to the savings in cost the weight and cost, which underline to XEV the value of 3D printing technology.
"There are so many benefits that 3D printing brings to our process," says Stanley Lu, XEV CEO.
"To summarise, we give freedom to creativity. Not only our customers, but also the general public can have a way to join the car development. You can also change the way how industrial make cars today. The investment of building a factory becomes much smaller. We create the most efficient way of production, not just for car, but for other projects."
He continues: "Without Polymaker, we couldn't make this happen. We really like our interactions with Polymaker. Without this kind of interaction, we couldn't find the solution we have today."
Polymaker, meanwhile, have similarly high praise for their production partner.
"XEV is the first real mass production project using 3D printing," says Dr Luo Xiaofan, co-foudner and CEO of Polymaker.
"By saying real, I mean there are lots of companies using 3D printing for production, but nothing can really compare with XEV in terms of the size, the scale and the intensity."
XEV says it plans to start mass producing the LSEV in the second quarter of 2019.
Source: Press Release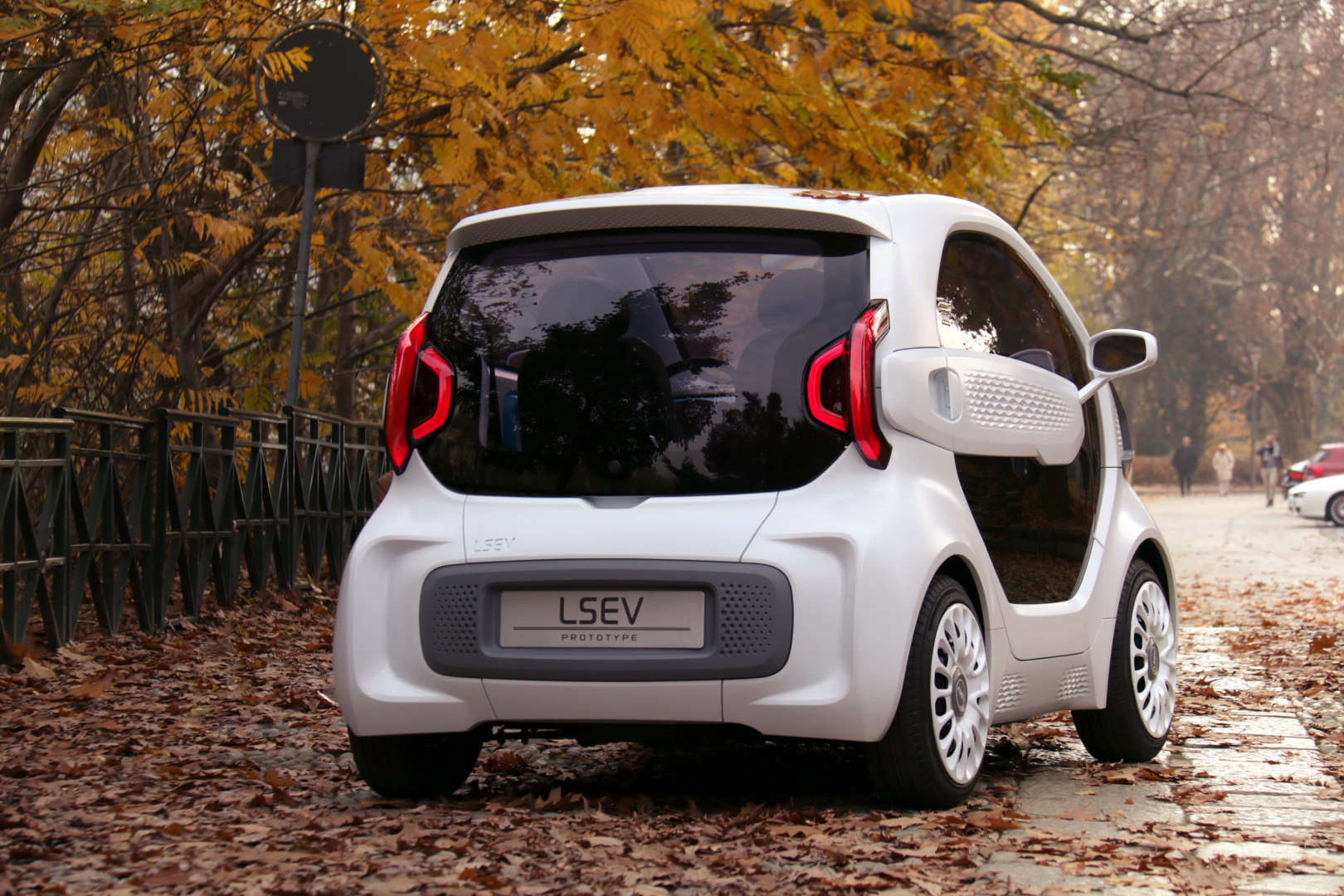 License: The text of "LSEV is Mass-Produced 3D Printed Car by XEV and Polymaker" by All3DP is licensed under a Creative Commons Attribution 4.0 International License.
Subscribe to updates from All3DP
You are subscribed to updates from All3DP
Subscribe
You can't subscribe to updates from All3DP. Learn more…