Wired Magazine report gives us a glimpse of the sophisticated rapid prototyping facility Microsoft uses to mock up its products, including the new Xbox One X games console.
Microsoft's Xbox division is all geared up tooting its horn about the imminent Xbox One X games console. Billed as the most powerful games console ever, it's set to offer native 4K gaming in the living room.
It's the company's second revision of the Xbox One console in as many years. This also means its the second time they've re-imagined the design they settled on for the original 2013 console.
And the company is a stickler for the details, as evidenced by Wired's recent foray inside Microsoft's Building 87, which lies at the company's Redmond, Washington, HQ. Indeed, through an extensive photo gallery we get a glimpse at Xbox's industrial design machinations for the Xbox One X.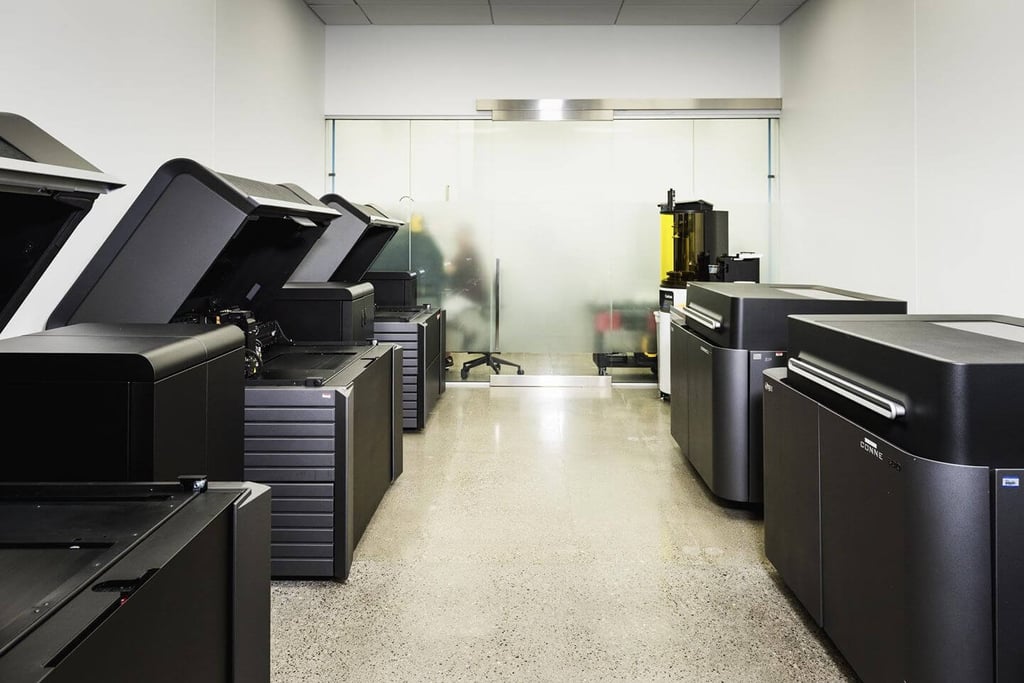 Advanced Prototyping All Day, Every Day
A team of approximately 50 people run Microsoft's Building 87 Advanced Prototyping Center. Packed with fabrication tools larger than your standard desktop machine, it gives the team professional results in hours.
Taking up a sizable chunk of this space are six Stratasys Connex Objet500 3D printers. Working day and night, the machines output some 300 print jobs a day between them.
The numbers behind the Xbox One X's design iterations are unknown to us, but for the original Xbox One console the Advanced Protoyping Center output more than 75 console designs, 100 Kinect motion sensor designs and 200 different variations of the Xbox's controller.
Alongside the fast prototyping of 3D printing, the lab is also home to water jet cutters and wire cutters capable of punching through steel with ease. Together, these tools form the backbone of Microsoft's ability to turn concept artworks into tangible, holdable objects just 45 minutes later.
Does one 'read' a photo essay? We're not sure. Regardless, go 'read' it. It's fascinating and paints an impressive picture of a company putting the rapid in rapid prototyping.
Top image: Damon Casarez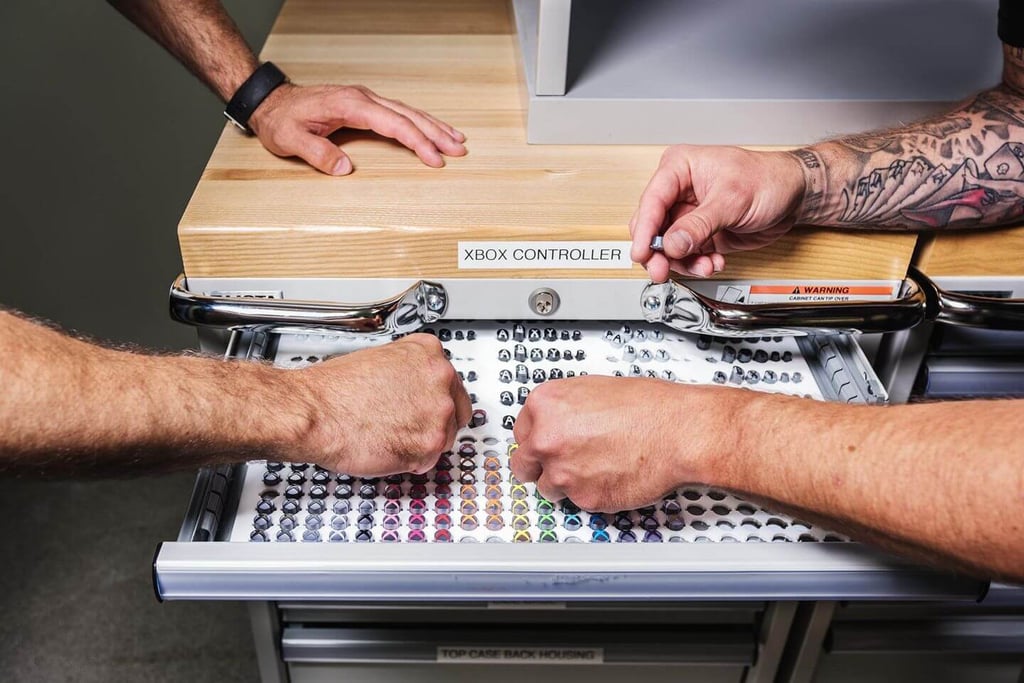 License: The text of "A Look Inside the Lab that Prototyped the Xbox One X" by All3DP is licensed under a Creative Commons Attribution 4.0 International License.
Stay informed with notifications from All3DP.
You get a notification when a new article is published.