Not enough light in your workspace? This maker designed and 3D printed an LED Bridge Lamp to completely eliminate shadows.
Don't Miss: 25 Stylish 3D Printed Lamp Shades to DIY
We all need more light in our lives. Maker Janis Jakaitis has created a beautiful yet functional LED Bridge Lamp for his workspace, and shared the STL files to Thingiverse for 3D printing.
Sure, it may seem like overkill if you just want to read a book. The purpose of the lamp is to limit shadows while doing delicate work like assembly, soldering or photography. Rather than gluing an LED strip to an aluminum bar, Jakaitis got creative.
The inspiration, he says, is a mish-mash of comic books and classical architecture.
"To me, the ArtDeco and imperial architecture (hello, Gotham City) are endless sources of excitement and admiration, " he said. "I spent some time researching old Roman architecture on the Internet, to design the base for the bridge."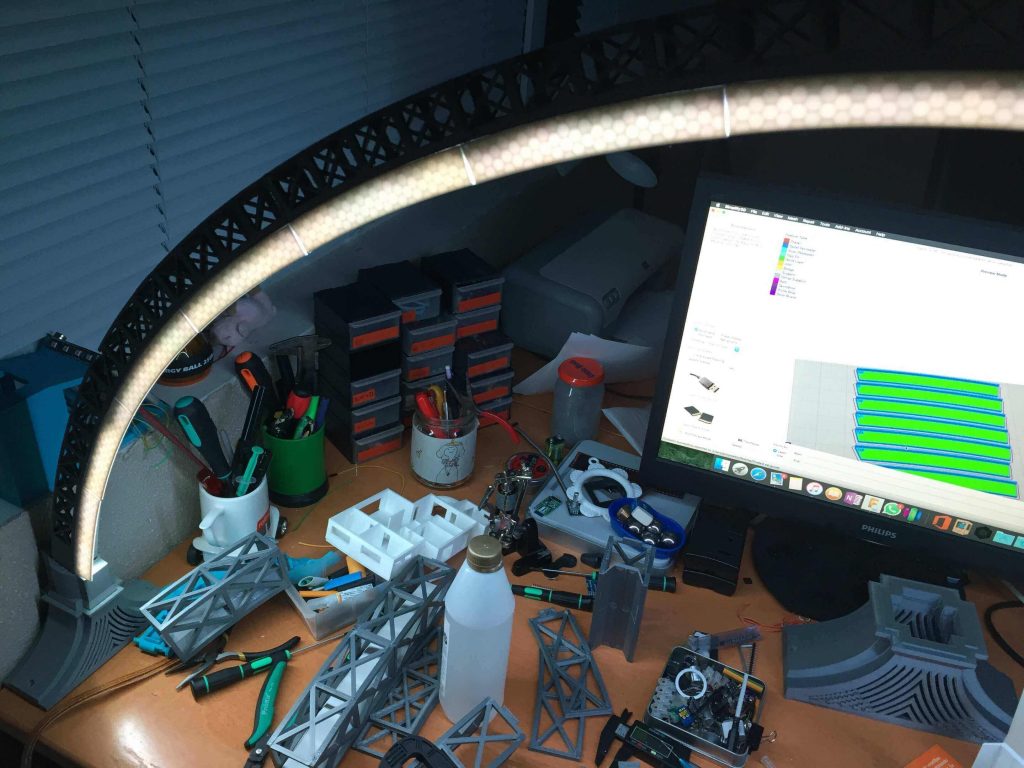 LED Bridge Lamp is a Thing of Beauty (and Work in Progress)
Jakaitis has shared his bill of materials on the Thingiverse download page, along with details on how it was made.
The LED Light Bridge was designed in Autodesk Fusion 360 computer aided design (CAD) software, and he bought an Original Prusa i3 MK2 for the fabrication of the individual parts.
Significantly, the Prusa i3 was actually his first 3D printer; as he explains to a fellow maker, he made a promise to himself that he wouldn't buy one until he'd designed at least five things to 3D print.
For the process of slicing the delicate parts in preparation for 3D printing, Jakaitis was especially full of praise for Simplify3D software.
"I don't know could I've completed this project without magical feature of how Simplify3D prints support structures," he says. "Even with such fragile construction, supports simply broke away without any damage."
Since the lamp was completed and shared with the Thingiverse community — with over 50,000 views to date — Jaikaitis is working on the next stage of improvement. He's developing a refined Universal Segment design that reduces the number of unique components that need to be printed.
He's also planning to introduce upgrades like Infrared proximity sensors inside each segment, so it can be switched on and off with hand gestures. Another plan is to add three rotary encoder knobs to adjust RGB components of the LED strip.
Do you like Jakaitis' work? Have you benefited from his designs? If so, be sure to make use of the "tip jar" on Thingiverse and show your appreciation.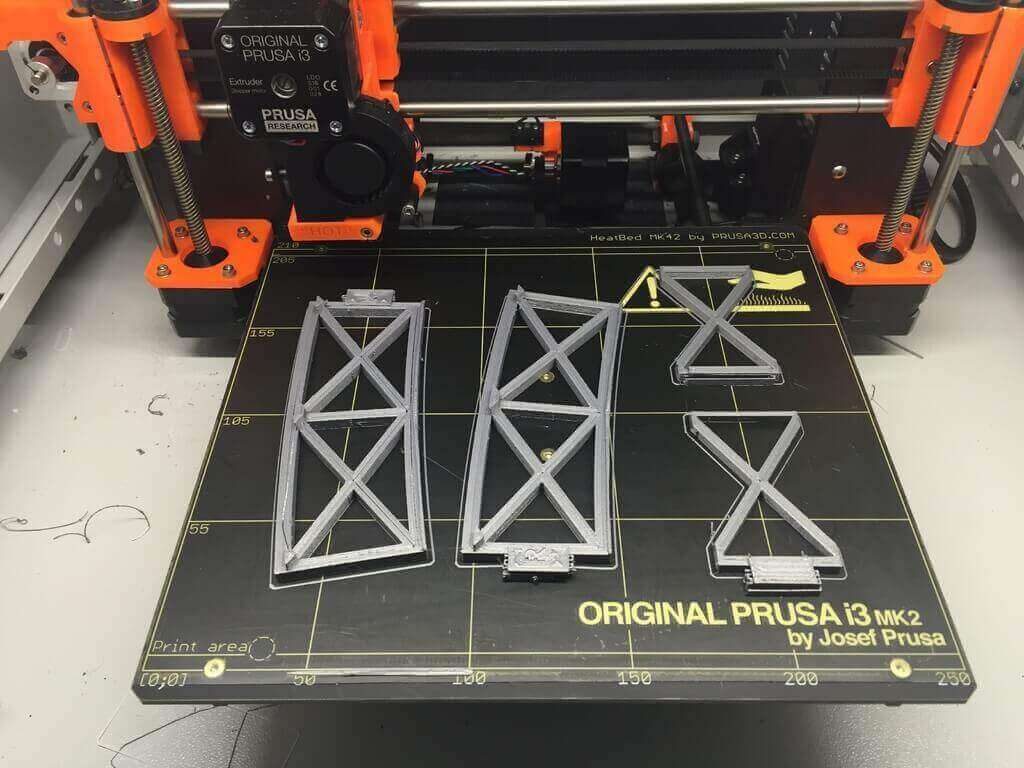 License: The text of "3D Print an LED Bridge Lamp in Art Deco Style" by All3DP is licensed under a Creative Commons Attribution 4.0 International License.
Subscribe to updates from All3DP
You are subscribed to updates from All3DP
Subscribe
You can't subscribe to updates from All3DP. Learn more…