Animal Avengers" save Labrador retriever puppy, Hanna, by giving her a 3D printed tooth free of charge, in the first procedure of its kind.

The Animal Avengers are back. Having already saved several animals with 3D printing technology, including Freddy the tortoise who got a 3D printed shell, they've now helped a puppy eat again by 3D printing her a new tooth.
Hanna is a 15-month-old Labrador retriever who broke her tooth chewing on a bone. The unfortunate mishap left her not just injured, but hungry. It hurt Hanna to eat, and she ended up a very sad and sick puppy.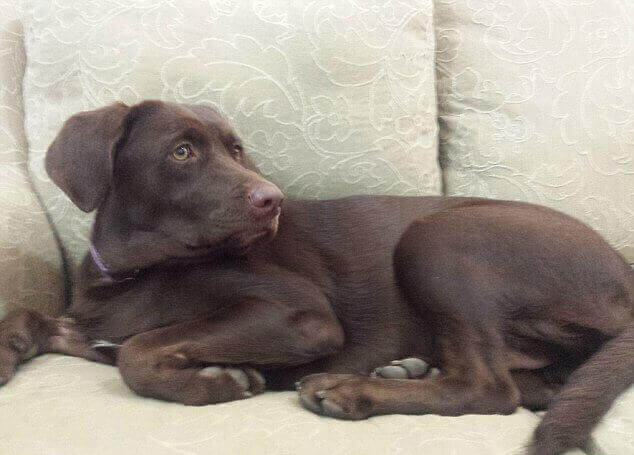 On July 1st, the Brazilian dentists and scientists set out to create a new bionic tooth. Forensic dentist Dr. Paulo Miamoto made a mould of her upper jaw, and designer Cicero Moraes created the digital prosthetic in Chromium and Cobalt, using the equivalent tooth on the opposite side of Hanna's mouth for reference.
"The new tooth is tougher than the original one," said Moraes. "This is the smallest object I have ever had to design for printing."
The tooth was printed at Renato Archer Information Technology Centre in Campinas, one of only two Brazil locations that can print in metal. Next, veterinary surgeon, Roberto Fecchio, performed the operation to attach the newly printed tooth to the pup's mouth.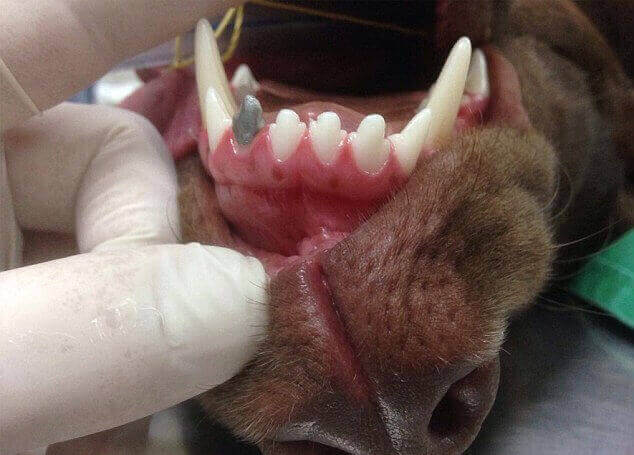 The Animal Avengers waived any kind of fee in lieu of the incredible fact they were the first in the world to perform such a surgery, though such a procedure would normally run about $1,500. They expect that such technology and procedures will only become more common and accessible.
Though Hanna must be careful not to place too much pressure on the new tooth, she seems to be making a swift recovery. "She was so sad and hungry before because it hurt to eat," according to her owners. "This technique has been amazing and left her pain free."
(Source: Daily Mail)
License: The text of "Cute Labrador Puppy Gets New 3D Printed Tooth" by All3DP is licensed under a Creative Commons Attribution 4.0 International License.
Subscribe to updates from All3DP
You are subscribed to updates from All3DP
Subscribe
You can't subscribe to updates from All3DP. Learn more…